Our Retreat Launches Once In A Lifetime Experience To Snowboard With Team GB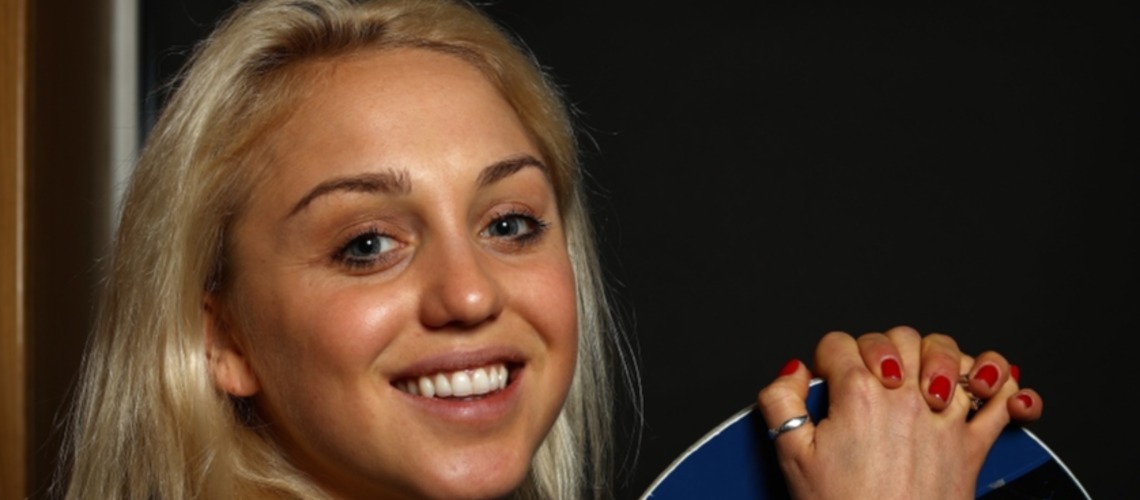 Following the successful launch of Our Retreat's Ski and Stretch retreats in Chamonix earlier this year, the renowned retreat brand is back with something bigger and better than ever to coincide with the 2020 Japan Olympics. Two-time Olympic snowboarder, Aimee Fuller, will co-host a six-day retreat in January 2020, offering guests the once-in-a-lifetime chance to snowboard with a Team GB champion – and the first female to ever land a double-backflip on a board.
Every morning the Roxy ambassador will take the group through mobility and stretching routines to warm up the body for the slopes, followed by an afternoon of boarding on the fresh powder of the French Alps. The afternoons include a 60-minute total body conditioning, strength and mobility session and come evening there will be guided meditations, movie nights and workshops.
With balance at the heart of the offering, Our Retreat serves utterly delicious and nutritious meals, prepared by Our Retreat's local chef using sustainably sourced, fresh and seasonal ingredients. With a focus on balance rather than limiting calorie intake, a glass of wine can be served with evening meals.
In 2020, Our Retreat will host four, six-night Chamonix retreats, one lead by Aimee Fuller and the other three lead by well-known and inspiring leaders in fitness including Emily Cohen, Roo Hammer and Richie Norton, who will co-host alongside Founder, Lisa Carolan. The simply stunning and cosy Alpine chalet sleeps 12 guests in sumptuous bedrooms and boasts big communal areas with open fireplaces.
Aimee Nicole E. Fuller (born 21 July 1991) is a British slopestyle snowboarder who represented Great Britain at the 2014 Winter Olympics and the 2018 Winter Olympics.
Fuller was born in Farnborough, in London, and grew up in nearby Keston. She moved to Washington D.C., USA, in 2003 aged 12, attending the British School of Washington, but moved back to the UK at the age of 16 to live in Northern Ireland where she attended Sullivan Upper School in Holywood.
Fuller finished 5th in the 2017 World Rankings and 3rd in the World Cup Big Air Super Series Tour. British Champion 2017 Slopestyle and Big Air. 7th in the overall rankings 2013/14 .She has competed at the X Games, finishing 6th in the Winter X Games in Europe, eighth in the Winter X Games XVII in 2013 and seventh in the Winter X Games XVIII in 2014.

Fuller is a 2 X Olympian, competed for Great Britain at the 2014 Winter Olympics in Sochi, Russia.In the women's slopestyle event she scored 39.00 on her first run and 44.50 on her second run during her heat to finish tenth and so did not qualify directly for the final. She then competed in the semi-finals of the competition scoring 33.75 on her first run and 37.50 on her second run to finish in ninth place, missing out on qualification for the finals and finishing in 17th position overall.
Following her elimination Fuller joined the BBC Sport commentary team for the final of her event as compatriot Jenny Jones won a bronze medal, the nation's first ever Olympic medal on snow.Fuller and the other members of the commentary team, Ed Leigh and Tim Warwood, cried when Jones won her medal and were criticised – by some yet enjoyed by others – for their low standard of commentary and for cheering when Jones' competitor Anna Gasser fell during her run. The incident drew more than 300 complaints and created the phrase "Jenny Jones, has just bossed the Slope Style".

In April 2019 Fuller ran her first ever marathon, the Pyongyang Marathon in North Korea
Share This Article