Only 14 Days To ISPO, Tenth Anniversary Of ISPO Textrends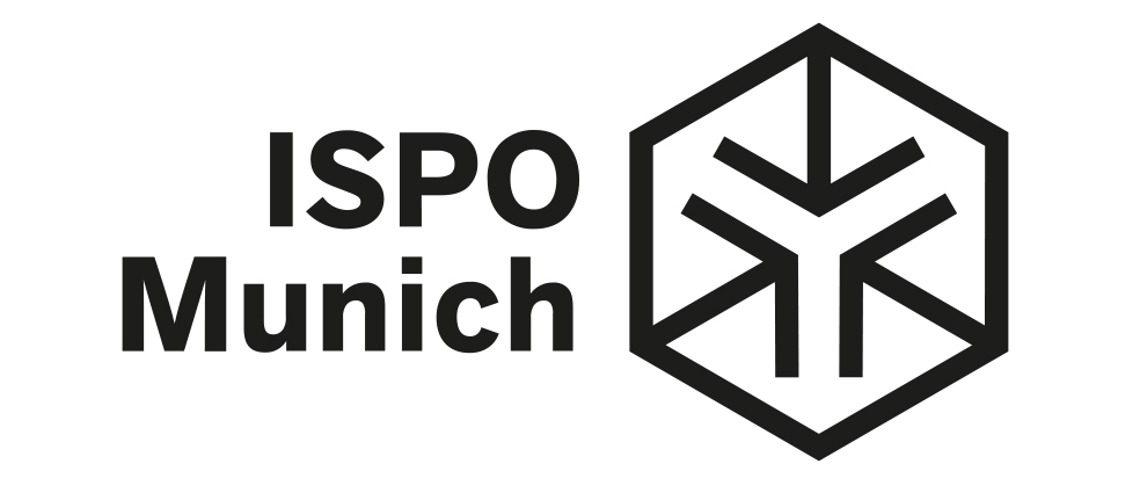 In two weeks, the world`s largest sports trade show will finally welcome the most exciting brands in the sports industry again! Look forward to innovative exhibitors from the fields of
✓ Sportsfashion
✓ Textrends
✓ Outdoor
✓ Health & Fitness
✓ Team- and Racketsports
✓ Snowsports
✓ Sourcing
Among them 100 %, AndWander, Berghaus, Blackyak, Fjällraven, Houdini, Icebreaker, Jack Wolfskin, Komperdell, LaMunt, LEKI, Lowe Alpine (Rab), Nordisk, Oakley (Bliz), Ortovox, Patagonia, Plein Sport, Schöffel, Scott, Snowpeak, Stereoskis, VAUDE, VEJA, but also service providers and suppliers such as Alibaba, Elastic Suite, Unzer or YKK.
Under the ISPO 520M by Highsnobiety brand umbrella, you will also find exhibitors such as Mammut, Salomon, The North Face, Faction Skis, Beinghunted, and Slam Jam.
Discover which brands are waiting for you in the exhibitor directory!
Why shouldn't you miss ISPO Munich 2023?
✓ Innovations, products and trends in first place
2,200 exhibitors, many well-known brands, up-and-coming start-ups and award-winning products united in one place.
✓ Game changers and Heroes
Meet top speakers, industry experts and the business stars of tomorrow.
✓ New Perspectives
ISPO Munich 2023 offers unique insights into the areas of sustainability, digitalization, retail, tourism and fashion
✓ Global Networking guaranteed
With participants from 54 countries, ISPO Munich 2023 presents itself as a global industry event. The perfect opportunity to network internationally and tap into new markets.
✓Shape the Future
ISPO Munich 2023 gives you a glimpse into the future and offers you the opportunity to help shape it
That's convincing, isn't it?

The three days of ISPO Munich 2023 are once again packed with exciting talks, discussions and award ceremonies. Good planning is the be-all and end-all!
Opening & Press Day
Tuesday, November 28, 2023
✓ 11:30 a.m. – 01:00 p.m.: German Sustainability Award Sport 2024
✓ 01:30 p.m. – 02:30 p.m.: ISPO Innovation Labs by NOW Partners — Masterclass "regenerative value creation in sports"
✓ 05:00 p.m. – 05:45 p.m.: Preview into a fossil-free future — Panel Talk "How VAUDE and UPM think beyond recycling"
Retail & Award Day
Wednesday, November 29, 2023
✓ 07:30 a.m. – 09:00 a.m.: EOG Industry Breakfast
✓ 10:30 a.m. – noon: ISPO Award Gathering Part II
✓ 10:00 a.m. – 02:00 p.m.: Young Talent Program: Mental Health
Female Empowerment & Networking Day
Thursday, November 30, 2023
✓ 09:30 a.m. – 01:00 p.m.: Women's Day by ISPO
✓ 12:00 – 12:45 p.m.: Gamification & Engagement: Does traditional sport need a new hero's journey?
✓ 10:00 a.m. – 03:00 p.m.: Career Lounge
Constant development and continuous innovation are the keys to success. For the past decade, ISPO Munich has presented the latest materials, technologies and designs in the sporting goods and textile industry at ISPO Textrends, which also serves as an innovation and information platform for every conceivable industry. ISPO Textrends has established itself as a leading global platform and is celebrating its tenth anniversary this year with an anniversary stage.
ISPO Textrends was launched in 2013 with the aim of offering textile manufacturers, designers, product developers and suppliers a platform on which to present their innovative products and share their ideas. What began on a small scale has developed into an internationally recognised event that attracts professionals from around the world. From sustainable textiles to advanced manufacturing techniques, the trade fair is a hub for innovation and technology. One of its highlights is the prestigious ISPO Textrends Award, which annually honours innovative products, approaches and materials.
Cross-industry synergies
ISPO Textrends caters to much more than sporting goods, equipment and sports fashion. Visitors from outside these industries – for example, from the worlds of design, purchasing, marketing, research and development (R&D) – likewise use the platform specifically for cross-industry sharing of ideas. At ISPO Textrends, they find inspirations and innovations to integrate into their own products. "It's an opportunity to benefit from experience gained in the sporting goods industry and transfer it to other sectors. Recognising and using synergies is crucial because these trends can be relevant for all sectors of the economy that use textile products, for example, the automotive industry", Tobias Gröber explains.
Expert panels, seminars and presentations provide trade visitors with an in-depth understanding of current developments in the textile industry, thus enabling them to respond flexibly to changing consumer demands and to find the right solutions for their individual requirements.
Sustainability and ethical practices
For a decade, ISPO Textrends has played a key role in promoting innovation and progress in the textile industry. As a global platform, it actively promotes sustainable and ethical solutions: ISPO Textrends not only presents cutting-edge technologies and trend forecasts, but also emphasises the importance of environmentally friendly materials and socially responsible manufacturing practices. From recycled fibres to fairly manufactured fabrics, ISPO Textrends stands for a diverse range of sustainable options that combine top performance and environmental friendliness.
Share This Article