Online Transfer-Booking Specialist Ski-Lifts Receives Investment Of £650,000 To Support Growth Strategy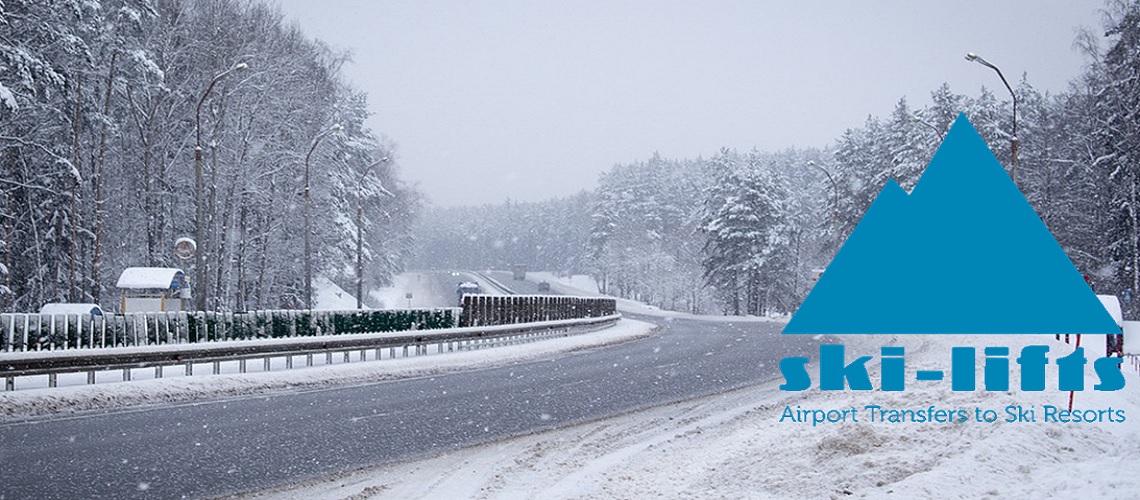 Award-winning online transfer-booking specialist Ski-Lifts has received investment of £650,000 to support its growth strategy as it expands into new areas including golf, cruise and other niche transfer routes in high growth sectors. The investment has come from NPIF – Maven Equity Finance, part of the Northern Powerhouse Investment Fund and the Greater Manchester Loan Fund, also managed by Maven, who have invested £500,000 and £150,000 respectively.
Maven Capital Partners UK LLP (Maven) is a lower-mid cap private equity house focused on the provision of growth capital and mezzanine finance to SMEs across the UK. It is one of the most active private equity fund managers in the country, managing over £415 million of assets for a variety of client funds, including Venture Capital Trusts, UK regional debt and equity funds, and Maven Investor Partners – a syndicate of institutional, family office and experienced investors.
Headquartered in Glasgow, and with ten other offices throughout the UK, Maven has nationwide coverage of the market for SME finance and is introduced to around 400 deals per year through 20 regionally based investment executives. With over 50 staff and partners, Maven executes a range of private company transactions, offers hands-on proactive portfolio management to investee companies and provides a fully integrated back-office support function to client and third-party fund managers. Since 2009 Maven has invested over £285 million in SMEs across the UK.
Serving tour operators and travel agents including TUI, ski-specialists Sunweb and Golf Breaks, as well as offering a direct-booking service for clients, the company offers a user-friendly online booking system for passengers wishing to pre-book transfers between airports, stations, ports and final travel destinations. Alongside sister brands golf-drives.com and sea-lifts.com, Ski-lifts.com provides transfers to thousands of resorts in 24 countries, making arrangements for over 100,000 passengers per season.
For tour operators and travel agents, the business provides a reliable, competitively priced service delivering a seamless holiday experience for their clients. For those customers booking directly, the company takes the stress out of arranging a DIY ski or golf holiday, working with carefully vetted partners, offering safe and reliable transfers at a competitive price.
Commenting, Richard Smith, Managing Director of Ski-Lifts, said "This is a very exciting moment for Ski-Lifts and the investment from Maven opens up a wealth of new opportunities that were previously just beyond our reach. The growth capital will allow us to invest in new talent joining our team, make some significant improvements to our tech platform, develop new markets and continue to refine our service to the benefit of our existing customers and suppliers. The airport transfer market is growing at around 7% per year and estimates predict it will be worth £17.1bn by 2023, driven by the continued expansion of business and leisure travel globally. We are well placed to take advantage of this growth, with the investment putting us in a strong position for the future.'
James Darlington, Investment Manager at Maven, said, "Ski-Lifts is an established business with exciting plans to deliver an even better user experience through its tech platform. We're delighted to co-fund this venture with a substantial Equity package from two of Maven's regional funds, which will help accelerate the growth of the business globally.'
Based in Manchester, Ski-Lifts was founded in 2003, initially providing airport transfers from Geneva Airport to Morzine, Avoriaz and les Gets. From a business that started with just one minibus, over the past 15 years, Ski-Lifts and its sister brands Golf-Drives and Sea-Lifts now makes arrangements for over 100,000 passengers per season, offering transfers to thousands of resorts in 24 countries, from over 100 airports in destinations ranging from Europe and North Africa to North America.
At the core of the business is an ethos based on four principles: reliability, safety, value for money and customer satisfaction. In each area, every mode of airport transport available is meticulously researched, from executive cars and limousines to private or shared minibuses and coaches and then carefully matched to customers' requirements. The company has been awarded World's Best Transfer Operator for 3 years running at the World Ski Awards.
In addition to Ski-Lifts, the company also offers Golf-Drives – a specialist golf-transfer business and Sea-Lifts – a specialist cruise, sailing and surf transfer business, with plans to expand into new high-growth vertical sectors in the future.
Managing Director, Richard Smith, joined the business in 2007. His determination and drive led to him being rapidly promoted to the management team and he has since played a key role in growing Ski-Lifts into the business it is today. Commercial Director, Simon Holmes, joined the board in 2018, bringing his 30-years sales and marketing experience in B2B and B2C environments to the business.
The Northern Powerhouse Investment Fund project is supported financially by the European Union using funding from the European Regional Development Fund (ERDF) as part of the European Structural and Investment Funds Growth Programme 2014-2020 and the European Investment Bank.
Share This Article