One Favourite Victorious, Another Crashes Out On Day Of Drama At The 2019 GB Alpine Championships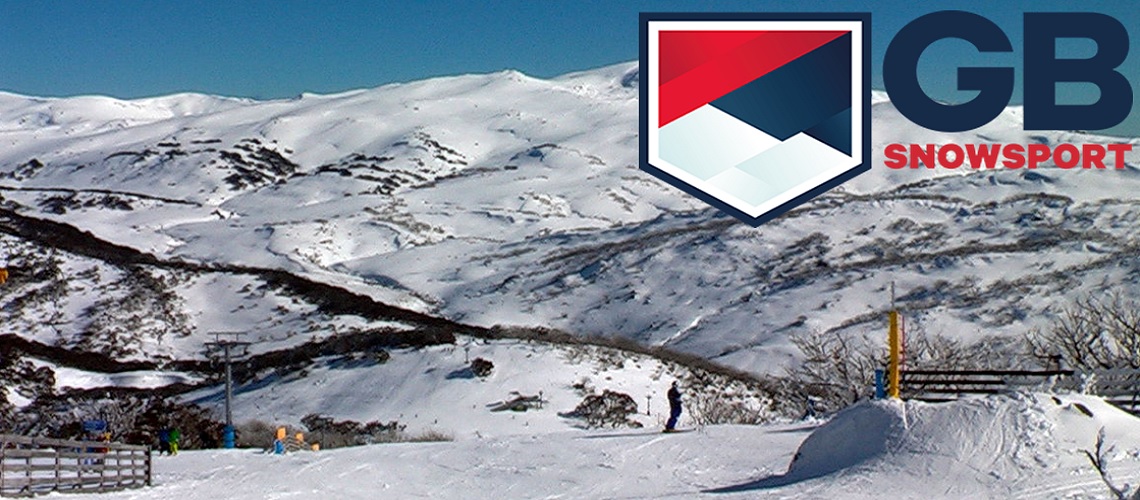 While one favourite was victorious, another crashed out on a day of drama at the 2019 GB Alpine Championships in Tignes, France. There was a surprise winner of the men's slalom with the race results also affecting the overall pointscore, however Alex Tilley was a class above in the ladies' giant slalom and Cara Brown confirmed her versatility as the 2019 Victor Ludorum.
Ladies' Giant Slalom National Championship
PyeongChang Olympian Alex Tilley is one win away from equalling the record number of national ladies' giant slalom titles after a commanding victory this morning.
Tilley (1:56.39) carried a lead of more than a second into the final run and the title never looked in doubt as she doubled her advantage on the way to the gold medal and the Ski Club of Great Britain Challenge Cup.
Downhill and super G winner Cara Brown (1:58.58) started the second run in fourth but moved up two places to claim the silver medal while teenager Sarah Woodward (1:59.45) won the bronze.
Tilley's third win in a row brings her tally to seven giant slalom crowns, one behind British skiing icon Chemmy Alcott, a fact not lost on the 25-year-old.
"Honestly a couple of years ago I didn't know if I could last that many, feeling like I was broken," said Tilley. "Of course it's nice always to have a record – what Chemmy did for British skiing is incredible and you can never really eclipse that but if I could at least get level with her, that's a cool achievement.
"It's not been an easy month or two for me now. I've not had the highest confidence, so to come here and do what I needed to do was enough for me. It's my only win this season which is the first time I've ever had that."
While she and Alcott have now shared 15 of the past 18 giant slalom titles, Tilley feels the depth of ladies' skiing building and knows she has a fight on her hands to keep holding onto the title in years to come.
"It's really good to see and I think it's really fun for them to turn up and race against the one that they watch all year on TV," she said. "I certainly enjoyed doing it with Chemmy and seeing how close I could get.
"More and more are in the ballpark to start competing – I'm not turning up here, cruising down and winning. I have to come here and ski my best."
In addition to claiming the bronze medal, Woodward was awarded the Gordon Skiers Cup for the fastest under-18 while Nicole Ritchie (2:02.74) won the Ladies' Ski Club Open Challenge Cup for the top non-British team skier.
Men's Slalom National Championship
With nine-time winner Dave Ryding bypassing this year's national titles after a busy season which included the World Championships and a World Cup podium, Laurie Taylor was the favourite to claim his first national slalom crown.
And the 23-year-old was in prime position to do just that, holding a lead of more than three seconds heading into the second run.
But after straddling the final gate at last year's Championships, Taylor's race came unstuck again this year with a crash midway through the course cruelling his title hopes.
That left Rob Poth not only with the gold medal, but the first national championship podium of his career. Poth's time of 1:31.08 earned him the National Ski Union Cup ahead of Owen Vinter (1:31.56) and Fraser Middleton (1:31.71).
"Coming into this competition everyone knows it's always a bit of a fight, some tough sets, and today proved it again," said Poth. "I was annoyed with the skiing but somehow I've been quite well-rewarded for it.
"Everyone knows you've got to fight to get down and its who can survive the best really. I'm pleased with the outcome.
"It's my first senior podium – I've been waiting for that for a couple of years. I've been in contention but never got it but it's worth the wait really to get that national title."
Poth said that the title marks the culmination of a strong season where he has progressed his skiing while still learning how to manage tough courses and conditions.
"I've come into this with pretty good form and I've been able to show I can fight and get down really tough sets which in the back of my mind has been a bit of a struggle for me," he said. "I'm getting there – completing more difficult courses, challenging conditions, so I'm pretty happy with the whole season.
"Finishing the season on a high with a national title is a big confidence boost and gives me more motivation for the summer."
Duncan Kuwall (1:32.87) won the Baird Trophy for the fastest non-British team skier while Vinter made it a perfect week in the under-18 category, with the Schools Abroad Trophy being his fourth such award in as many races.
Overall Combined Titles
Today's races marked the completion of the 2019 national championships with Cara Brown crowned the Victor Ludorum and winner of the Sir John Ritblat Cup. After winning both speed events and finishing second today, Brown finished the competition on 325 points while Jess Anderson (230 points) was runner-up and claimed the DHO Challenge Plate.
The pair also finished one-two in the women's combined standings with Brown winning the Lillywhite-Gretton Trophy for the fifth time in six years. Abi Bruce was third on 170 points.
Daisi Daniels (160 points) claimed the Inghams Hotel Plan Trophy for the top-scoring under-18 while Nicole Ritchie (96 points) won the McLeod Trophy for the top-scoring non-British team athlete.
Coming into the day in contention for the Victor Ludorum, Iain Innes was favourite for the men's crown, however a DNF on run two saw him leapfrogged on the final day of competition. Owen Vinter's (226 points) sensational week in Tignes continued as he was crowned the men's overall champion, winning the Fedden Cup by just six points from Innes (220 points). Poth's victory today lifted him to third overall (200 points).
Vinter also won the Spence Cup as the highest-scoring under-18, while Roy-Alexander Steudle's (160 point) pair of silver medals in the speed events made him the highest-scoring non-British team skier.
** At today's prize giving ceremony, Robert Holmes was presented with a training grant of £2500 as the winner of the Craig Macfie Foundation Award. The grant is presented to an individual who exhibits exceptional sportsmanship, displays a passion for skiing and continually strives to improve.
** The weekend's races will feature the technical disciplines in the National Junior Championships, as well as the GB Para Alpine Championships
2019 GB ALPINE CHAMPIONSHIPS
Tignes, France
Ladies Giant Slalom National Championship
National Championship – Ski Club of Great Britain Challenge Cup
1st Alex Tilley 1:56.39
2nd Cara Brown 1:58.58
3rd Sarah Woodward 1:59.45
Fastest Non-Team Athlete – Ladies Ski Club Open Challenge Cup
1st Nicole Ritchie 2:02.74
Fastest Under-18 – Gordon Skiers Cup
1st Sarah Woodward 1:59.45

Men's Slalom National Championship
National Championship – National Ski Union Cup
1st Robert Poth 1:31.08
2nd Owen Vinter 1:31.56
3rd Fraser Middleton 1:31.71
Fastest Non-Team Athlete – Baird Trophy
1st Duncan Kuwall 1:32.87
Fastest Under-18 – Schools Abroad Trophy
1st Owen Vinter 1:31.56

Overall Championships
Victor Ludorum – Sir John Ritblat Cup
1st Cara Brown 325 points
2nd* Jess Anderson 230 points
3rd Owen Vinter 226 points
Runner-up in the Victor Ludorum receives the DHO Challenge Plate
Ladies' Combined – Lilywhite Gretton Trophy
1st Cara Brown 325 points
2nd Jess Anderson 230 points
3rd Abi Bruce 170 points
Ladies' Non-Team Combined – McLeod Trophy
1st Nicole Ritchie 96 points
=2nd Rebecca Chastney 92 points
=2nd Zoe Dare 92 points
Ladies' Under 18 Combined – Inghams Hotel Plan Trophy
1st Daisi Daniels 160 points
2nd Lois Jackson 118 points
=3rd Rebecca Chastney 92 points
=3rd Zoe Dare 92 points
Men's Combined – Fedden Cup
1st Owen Vinter 226 points
2nd Iain Innes 220 points
3rd Robert Poth 200 points
Men's Non-Team Combined – McLeod Trophy
1st Roy-Alexander Steudle 160 points
2nd Duncan Kuwall 140 points
3rd Hayden Brand 87 points
Men's Under 18 Combined – Spence Trophy
1st Owen Vinter 226 points
2nd Jack Cinnungham 84 points
=3rd Thomas Butterworth 69 points
=3rd Edouard Guigonnet 69 points
Share This Article