Obwalden Government Calls For Replacement Measures For Titlisbahn Extension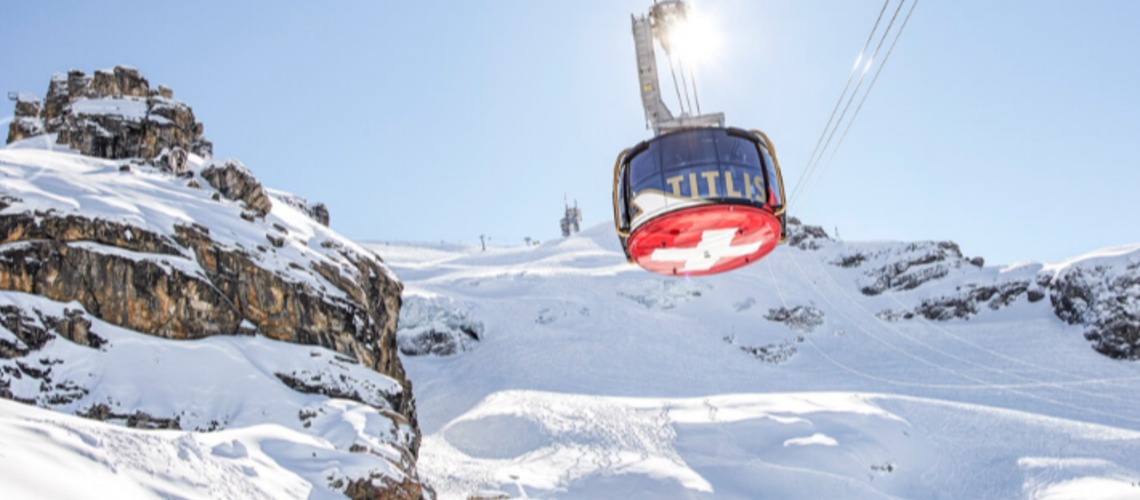 Obwalden government calls for replacement measures for the Titlisbahn extension.The government council issued an amendment to the cantonal structure planning for 2019 in the Klein Titlis area and the surrounding area and passed it for approval to the cantonal council.
The infrastructure buildings of the Titlis mountain station have reached the end of their life cycle. In order to maintain competitiveness in the long term, Bergbahnen Engelberg-Trübsee-Titlis AG is planning the construction of the new Titlis mountain station by 2025 under the name "Project Titlis 3020". Engelberg-Titlis is a central tourism focus in the canton. The destination has high visitor frequencies both in winter and in summer and must be able to tailor its offer to changing needs. The 2019 cantonal structure plan provides strategic guidelines for needs-based further development.
The project will create new infrastructure buildings in the high alpine terrain. As part of the structural planning, the spatial coordination of a project is the focus, e.g. the need, the suitability of the location and the basic feasibility. In the structure plan approved by the Cantonal Council on September 12, 2019, the project was only just beginning, which is why it was listed as an "interim result". Due to the planning work in the meantime, during which various aspects (landscape, traffic, etc.) were clarified in depth and coordinated with one another, the project can now be included in the cantonal structure plan under the title "Bergstation Klein Titlis and surroundings" with the coordination status "Determination". The inclusion as "determination" in the structure plan 2019 is a mandatory requirement
The present amendment to the 2019 cantonal structure plan is required for inclusion as a "determination".
At the request of the community of Engelberg, the Building and Spatial Development Department carried out the necessary clarifications and adjustments with the departments concerned.
The government council issued the structure plan amendment and submitted it to the cantonal council for approval. The change in the structure plan must then be approved by the federal government.
In parallel to the change in the cantonal structure plan, the other planning and approval procedures required for the implementation of the project are being coordinated with one another (zoning plan changes, approval procedures, planning approval procedures). The objections of the environmental associations VCS Verkehrsclub der Schweiz, Sections Obwalden and Nidwalden, Pro Natura Unterwalden and WWF Unterwalden and the feedback from the Federal Office for Spatial Development (ARE) are also taken into account.
Share This Article