NSAA Honors Jackson's Jerry Blann with Lifetime Achievement Award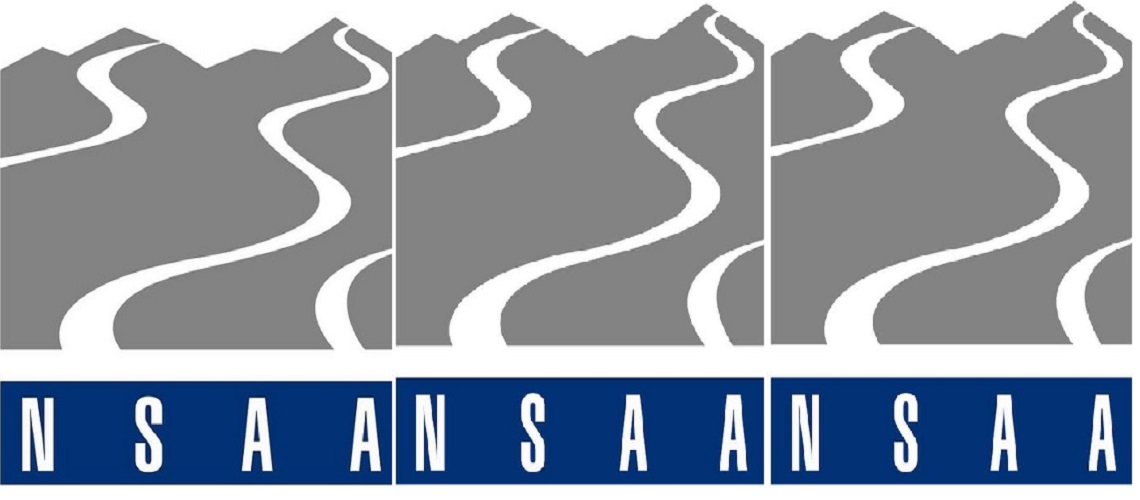 The National Ski Areas Association (NSAA) has presented its 2018 Lifetime Achievement Award to Jerry Blann, the former longtime president of Jackson Hole Mountain Resort, Wyo. Blann received the ski industry's highest honor at a special awards presentation today at NSAA's National Convention and Tradeshow, which is being held this week in Marco Island, Fla.
Blann has been one of the most influential and accomplished leaders in the ski industry's history, building and defining the iconic western destination ski resort experience. His fascinating background, stunning successes at both Jackson Hole and Colorado's Aspen Mountain, and his dedication to the industry and NSAA, makes Blann long overdue for our industry's most prestigious recognition from his immediate peers.
The ski business is in his blood. His father, Cliff, spent 25 years as general manager of the then newly created Mt. Bachelor ski area in Oregon, where both Cliffhanger and Cliff's Run are named in his honor. As a 10 year old, Jerry's first job was painting new lift towers for his dad, and by 14, he was blasting tree stumps and cutting new trails. Even his younger brother, Casey, has likewise succeeded in the family business, serving in senior management roles at Heavenly Mountain Resort, Sierra-at-Tahoe, and Kirkwood, Calif. Today, Casey is the senior vice president of mountain operations at Alpine Valley.
After cutting his teeth at Mt. Bachelor, Blann received a skiing scholarship to Denver University's famed ski team—in his four years on the team, DU won the NCAA national championship three times. By his senior year, he was captain of the ski team, named an NCAA All-American, and honored as DU's overall Outstanding Athlete of the Year.
After earning his business degree, Blann was offered a prestigious management training position at Aspen Mountain. By 36, he had worked his way up to become the president of Aspen, one of the most heralded ski resorts in the world. After 18 years leading Aspen, he became president at Bear Mountain in Southern California for four years, before leaving to develop Lake Catamount ski community south of Steamboat, Colo., in the early 1990s.
When Jackson Hole was purchased by Jay and Connie Kemmerer in 1993, the family quickly hired Blann to be president. At that time the resort was barely averaging 200,000 skier visits. Working closely with the Kemmerer family, Blann and his team drove exponential growth at the resort, while also preserving its independent, iconic western flavor and commitment to guest services. In Blann's 23 years as president, skier visits have on average tripled to more than 600,000. Under his leadership, JHMR dramatically expanded its investment in new infrastructure, replacing its legendary aerial tram in 2008 (to the tune of $31 million), adding the new Sweetwater Gondola and Teton high-speed quad, as well as the beautiful Rendezvous Lodge. The resort also developed the first via ferratta rock challenge course at a US ski area (and the first approved by the Forest Service). In total, Blann oversaw more than $200 million in resort investment during his tenure. While JHMR has long been known for its "high testosterone terrain," as Blann puts it, his team has worked to significantly broaden the variety of terrain to appeal to a rapidly growing guest demographic. In fact, just this season, Jackson Hole set a record, with more than 730,000 skier visits—nearly four times the number of visits when Blann took over in 1993.
The culmination of Blann's transformation of the mountain has been the unending awards and recognition for JHMR. Forbes magazine has named Jackson Hole the number one ski resort in North America for seven years in a row (you read that right)—an unbroken record dating back to 2011. And in 2013, knocking off some perennial resort winners, Jackson Hole seized SKI Magazine's prestigious number one ranking of North American ski areas, as voted by the magazine's readers. Importantly, Blann's leadership helped protect Jackson Holes rugged independence and iconic stature, amidst a tumultuous period of heavy resort consolidation around the country.
Blann has also been especially crucial to NSAA, where he served on its board of directors and spent 10 years as the chairman of NSAA's Environmental Committee. In 2000, Jackson Hole became a founding member of NSAA's Sustainable Slopes environmental charter. In 2011, JHMR received NSAA's prestigious Golden Eagle Award for best overall sustainability.
Blann's ability to work closely with other business and political leaders has been vital for JHMR, including his involvement with the influential Wyoming Business Council and numerous other community and state business groups. As president of Jackson Hole's Airport Board for 18 years, Blann significantly expanded the airport's rapid growth (tripling its capacity under his leadership), with 14 non-stop flights into Jackson from all over the country, in turn driving the resort's expansion. Notably, in 2017, Blann led the drive to enact Wyoming's Ski Safety Act, rallying the 10 ski areas in the state to rewrite the state's impotent and ineffective recreation law. Testifying before the legislature and working with politicians behind the scenes, he used both his charisma and business insights to make Wyoming the 29th state to enact specific ski safety legislation governing the inherent risks of skiing, providing critical legal immunity to all of the ski areas in the state.
"I would be surprised if any ski resort president has done more for a mountain resort than Jerry has over these last 23 years," said Matt Mead, Wyoming's governor. Our industry loudly echoes those well-deserved sentiments. Congratulations to Jerry Blann, recipient of NSAA's 2018 Lifetime Achievement Award, for his astonishing success, leadership, and commitment to our industry.
Share This Article