Snow-sure Calendar Of Events For Megeve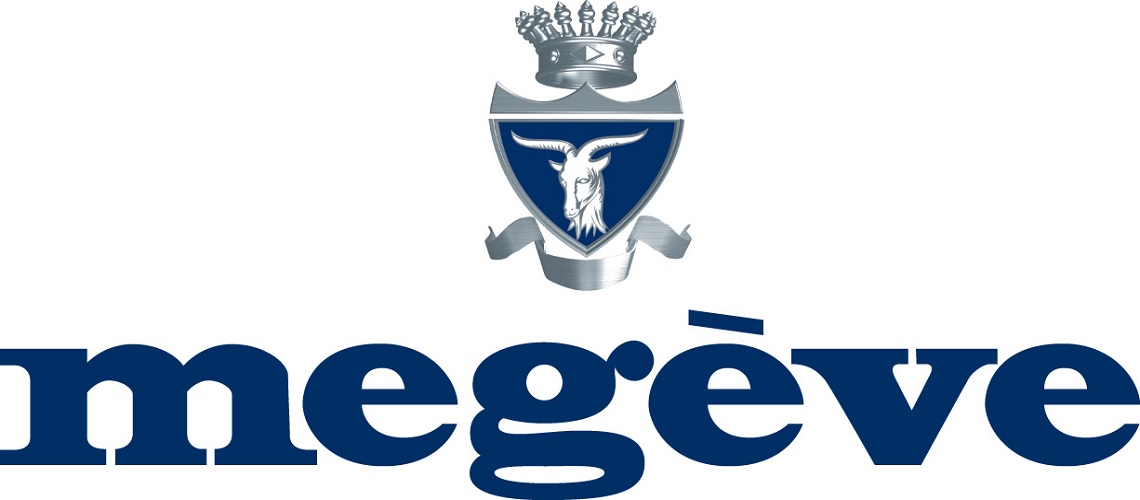 Set in the heart of the Mont Blanc massif, Megève is a beautiful and traditional Alpine village that has been popular with artists, intellectuals and lovers of the great outdoors for more than a century. Wonderfully suited to both summer and winter breaks, it is a firm favourite amongst British travellers in search of an authentic mountain experience. The perfect destination for those wanting world-class ski conditions, the region combines 400km of pristine slopes and 46km of walking trails, attracting an eclectic mix of holidaymakers on a variety of budgets. An exciting and dynamic destination, there are regularly new activities and attractions to enjoy, as well as an impressive and varied events calendar, which continues to grow each year. With more than 500 events scheduled over the next 12 months, the village caters to a range of tastes and abilities. Whether seeking festive charm, high-octane sports competitions or the best music festivals, we pick our favourite events not to be missed this winter.
During the Christmas period Megève transforms into a truly magical place as the village glows each night in festive colours, with shops, restaurants and hotels beautifully decorated. In the heart of the town, an ice rink will act as a place for residents and holidaymakers to gather and to celebrate to the sound of carols. On 7 December 2019 a large party will take place as more than 5,000 revellers gather in the village square for the lighting of a spectacular 15m high Christmas tree, which also marks the start of the ski season. Alongside a huge letter box, where children will be able to post their letters to Father Christmas, visitors can expect special festive workshops, tasting sessions and a VIP visit from Santa Claus himself.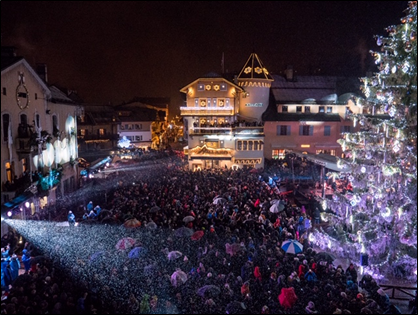 Megève Christmas tree
On 15 January 2020, Megève will host a major round of the La Grande Odyssée Savoie Mont Blanc, a dog sled race known for being one of the longest and most difficult of its kind in the world, because of its change in altitude of over 25,000 metres. Over the course of 11 days, starting 11 January, the world's best mushers and their dogs will travel nearly 750km and pass through 22 resorts in the region. During the period the event is expected to attract over 100,000 spectators, with Megève making the perfect base for anyone wanting to follow all the action.
Megève is gearing up to host a key leg of the Ski Cross World Cup on 29 January - 1 February 2020. Taking place in a variety of Alpine locations and starting in December, the exciting discipline has been an Olympic sport since 2010 and has been growing in popularity since. The high-octane rapid races see four skiers plunge down a piste simultaneously in a knockout duel. There will be an electric atmosphere throughout the village during the four-day period, starting with the men's and women's training sessions on the Wednesday and Thursday, followed by qualifying heats on the Friday, and then the main race on the Saturday. The event will be accompanied by a programme of special entertainment laid on for athletes and spectators.
PLAY Megève will return to village 27-30 Mach 2020 after a successful inaugural event last winter. The exclusive three-day party on the slopes will see 200 guests from all over the world combine a long weekend of skiing, dancing, great dining and VIP treatment. With packages on offer to suit a range budgets, PLAY Megève brings Ibiza-style DJ sets to the mountains alongside cool popup bars and food trucks serving outstanding local cuisine.
Megève's renowned International Jazz Festival will return 26-28 March 2020, when over 200 artists will descend on the village for the fifth edition of the much-loved event. Performances will take place in the village streets and on the ski slopes, with the higher profile concerts held in the town's impressive Palais night club and Jazz Club. The festival will showcase an eclectic range of performances from domestic and international artists, with past headliners having included Gregory Porter, Marcus Miller and Norah Jones, with the 2020 line-up being much anticipated. Tickets are priced from just €15 for adults and €7.50 for concessions.
Megève International Jazz Festival
More news from Megève
Accommodation news: A landmark hotel in the village centre for 120 years, Megève's Hotel Le Soleil d'Or has just undergone a major renovation to all its rooms and public spaces. Set to reopen to holidaymakers on 6 December 2019, the elegant property, which has achieved a five-star status, has 16 bedrooms and three high-end chalets with four bedrooms each. The hotel will also include an outstanding restaurant, a panoramic roof top lounge bar with impressive views and its very own chocolate shop. Flora Mikula, who is regarded as one of the most talented female chefs in France, will head up the property's innovative gastronomic offering.
Entertainment news: After a full renovation programme, Megève's casino will reopen this December under new management with stylish and welcoming decor throughout. The newly named Casino Le Stelsia is located in the lively area that connects the village centre to Le Palais and will be the perfect hang-out spot for those seeking a sophisticated and relaxing evening after a great day on the slopes. Featuring the chic Rendez-Vous nightclub, the venue will remain open late each evening, allowing guests to celebrate until the early hours.
Gastronomy news: Megève has long been associated with world-class dinning and has an eclectic food scene, unrivalled anywhere in the region. Home to more than 70 eateries, many with impressive mountain views, and 40 working farms, holidaymakers have the opportunity to sample some of the best quality and freshest food in the Alps. The beautiful restaurant Les Voiles Megève – the sister restaurant to the much-celebrated Geneva eatery – will reopen this season in the heart of the village, offering a delightful après-ski ambience and pioneering menu. In addition, the revered Ferme Saint-Amour restaurant will reopen in December 2019 after an extensive refurbishment. With a cellar, ground-floor brasserie and first-floor restaurant, the popular venue offers fine and rustic dining options, in an authentic Alpine setting.
Share This Article