Nordica Intensifies FIS Alpine Ski World Cup Involvement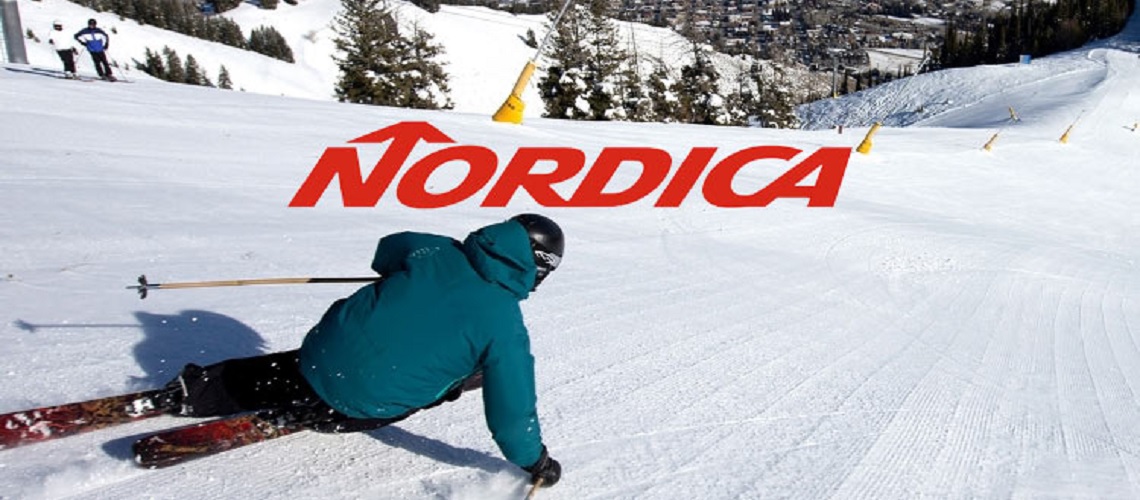 Nordica today announced signing three new FIS Alpine World Cup athletes, swiss racers Marc Rochat and Justin Murisier, and Slovenian speed expert Boštjan Kline. They join the company's Dobermann World Cup team including German national team members Felix Neureuther and Fritz Dopfer, and Italy's Dominik Paris.
"Adding Marc, Justin, and Boštjan to Team Nordica is a great confirmation of our committed, consistent work and an important step for our Dobermann skiing project," said Nordica Business Unit Manager Luka Grilc. "The input and close collaboration with top athletes has always played an important role and is one of our recipes for success. Designed 'by skiers for skiers', the innovations and technologies from the World Cup benefit every skier."
25-year-old Marc Rochat is from Lausanne, Switzerland and specializes in slalom and giant slalom. In the 2018 season, Rochat dominated three Europa Cup races, for the first time reached the top ten in the FIS Alpine Ski World Cup in Kranjska Gora by placing sixth in giant slalom, and is ranked twenty-eighth overall in the Men's Slalom World Cup standings.
"I am very proud and honored to be part of the Nordica family. I am so excited that I can hardly wait to progress further with this great team," said Rochat. "Ski racing is a matter of details, and the first time I stood on Nordica skis, I felt that it was the perfect combination. I am firmly convinced that Nordica will help me achieve my goals as a professional athlete and hope that I will soon be waving to all of you with my Dobermanns from the World Cup podium!"
Justin Murisier, born in Martigny, Switzerland in 1992, also specializes in the technical disciplines. At the 2011 FIS Alpine Junior World Ski Championships in Crans-Montana, he was able to celebrate two silver medals - in the slalom and combined events. In 2011, Murisier suffered two ACL ruptures in his right knee and was forced to take a break for two years. Today he is one of the world's top athletes in giant slalom and the number one athlete on the Swiss giant slalom team. In 2017, he proved his form at the FIS Alpine World Ski Championships in St Moritz, earning sixth in the combined and eight in the giant slalom. In addition to giant slalom, Murisier will be competing in the combined and slalom events in the coming season.
"During testing in March, I very quickly had a very good feeling about the Nordica Dobermann skis. I want to be at the head of the pack in the coming season and feel that Nordica has the experience and the stuff to take me to the podium," said Murisier.
The 27-year-old Slovenian Boštjan Kline from Maribor concentrates on the speed disciplines. At the 2011 FIS Alpine Junior World Ski Championships, he won gold in the downhill discipline as well as in super-G. Kline made his World Cup debut in 2009. In 2016, he attained his first podium, a second-place finish in downhill at Garmisch-Partenkirchen, Germany, and earned second-place in super-G at Hinterstoder, Austria. In 2017, Kline celebrated his first downhill World Cup victory in Kvitfjell, Norway.
Expounding on why he signed Nordica Kline said, "The boots fit immediately during the first tests and when I went down the first hills with my Dobermann race skis, that was an unbelievable feeling. Since then I have known exactly why Dominik Paris won at Kitzbühel twice."
Bernie Knauss, Nordica's head of racing, are in constant exchange with World Cup athletes and are tasked with providing them with optimal support for their performance and optimizing their skis and ski boots.
"With Marc, Justin, and Boštjan, we have gathered promising young athletes into a team with which we can enhance our philosophy and products as partners. The best proof that the new Dobermann boots and skis functioned optimally when tested is the fact that all of the skiers who tested Nordica switched to us."
Share This Article