No More Boots Expands Their Distribution Network With Montana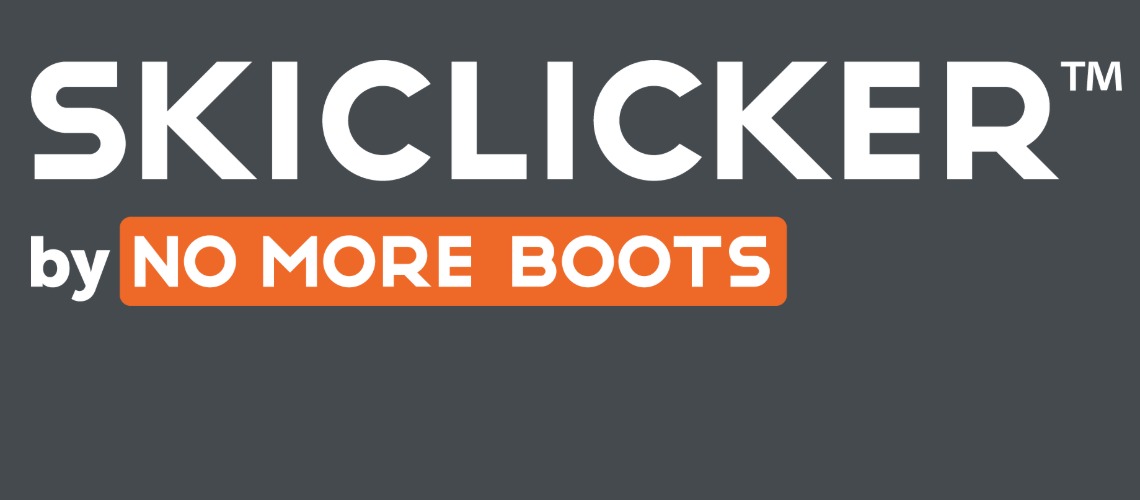 No More Boots, developers of Ski Clickjer are delighted to announce their collaboration with MONTANA

"We are really looking forward to a long term collaboration with Montana", said No More Boots Sales Manager Andreas Persson. "With their long time experience and knowledge from the ski rental market, Montana fits great in our partner profile and will contribute strongly to our distribution network worldwide."

Going to the ski resorts for a holiday is associated with a lot of costs and all the skier want is to spend as much time as possible in the slopes and receive more value for money. As a great number of visitors to ski resorts are renting skis and ski boots or other equipment, one of their first encounters is the ski rental shop.

Dressed for skiing means spending time indoors is usually warm, together with other people looking to rent ski equipment also makes the area noisy and stressful.
The challenges for ski rentals are to provide quick and good service for the skiers and get them out in the slopes as fast as possible, with correct equipment and having them leave with lots of energy for skiing. As ski rentals varies in size and offer different areas for trying out equipment it can sometimes be difficult to find a place to get fitted equipment and ready for the slopes.

Traditional steps, in short, of renting skis are usually (1) try out boots, (2) binding adjustments, using skier ski boot, and (3) put ski boots on again to get ready for the slopes. Taking off one ski boot for binding adjustments, after finding ones that fit, and then putting it back on again is usually very time consuming for the skier. A family with 2 kids can easily spend 10 minutes just finding a place to sit, put on the ski boots and collect all ski equipment to be ready for the slopes. This will keep skiers in the ski rental shop longer, filling up the queues making it more noisy and stressful. This is time that should be spent in the slopes instead. On top of time, standing in the queue with one ski boot in your hand, also means a risk of getting your feet wet from snow on the floor.
SkiClicker is a solution for optimized workflow with benefits for skier and ski rental staff as well as ski rental owners. Working with SkiClicker eliminates the use of ski boots for binding adjustments. The core of the concept is the patented SkiClicker Sole, a length-adjusted tool for binding pre setting adjustments. During pre-season, use SkiClicker Boot Analyzer to measure all rental ski boot soles and add the length into the unique barcode per every ski boot. This is done to have the exact sole length of all rental boots in the rental software.
In season, when the customer comes to the desk for binding adjustment, just scan the barcode of the ski boot, and set the SkiClicker Sole according to the sole length that comes up on the screen. In cases where the customer has their own ski boots, just measure the ski boot sole at the desk, using the SkiClicker Boot Analyzer, and then use the SkiClicke sole for the binding pre setting adjustments.

SkiClicker is a versatile solution, carefully developed to fit any size ski rental shop, no matter if its a small family-owned shop or belongs to a large chain. It also works with any rental software, so the rental owner can work with the setup that suits them best.

Renting skis in a SkiClicker ski rental shop will result in happy skiers, improved working environment and increased earnings for the ski rental shop owner.

Skier will experience a faster rental procedure, with fewer steps and up to 40% time savings, with less noisy and stressful area. Skier can keep the boots on during the whole rental process and no longer needs to spend extra unnecessary time in the ski rental shop after the ski binding adjustment is done and they will get out in the slopes faster. This will result in happier and more returning customers.
As for the rental staff, they will experience an improved workplace ergonomics. No more heavy and smelly ski boots to handle and instead a SkiClicker Sole with 70% less weight with an ergonomic handle. This will result in happier staff. With this optimized workflow and fewer skiers in the ski rental shop at the same time, both skiers and staff will experience a much less noisy and stressful area.

More returning customers together with happier staff will in the end result in increased earnings for the ski rental shop owner..
Share This Article