New Kids' Outdoor Apparel Brand Shred Dog Launches With Winter Collection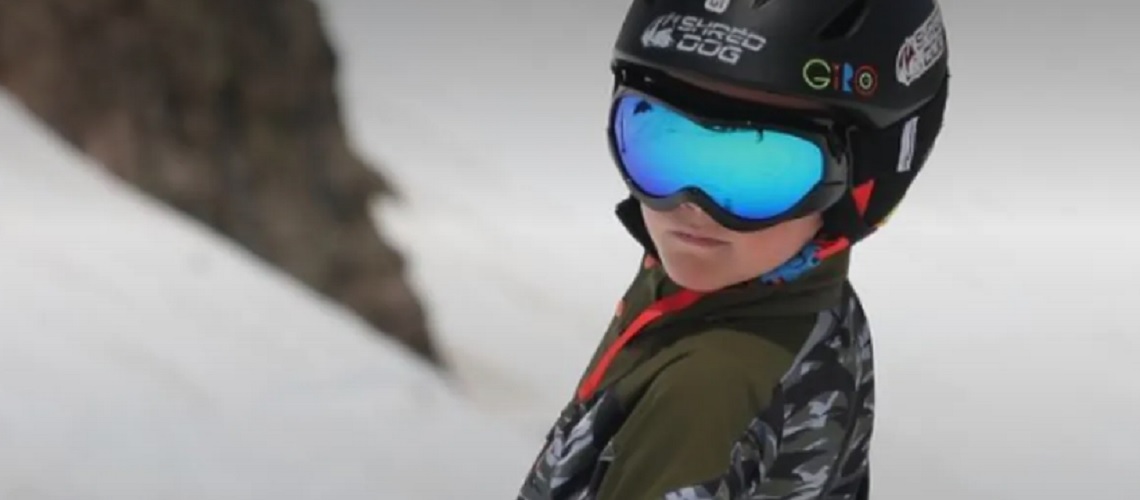 Shred Dog today announced the company's official launch in tandem with its first collection: high-performance winter apparel exclusively for boys and girls ages three to 14.
Shred Dog's model of selling directly to the consumer enables the company to deliver the perfect balance of elite performance, kid-centric features, and a lower price previously not available in the outdoor apparel market for kids.
"The problem we are addressing is that kids' outdoor gear is either not very good, outrageously expensive considering how fast kids grow, and in many cases both," said Marc Dietz, SHRED DOG Co-Founder and CEO. "By eliminating the retail markup, we can increase the performance levels for kids who want to get outside and stay outside regardless of the weather while also making our gear more affordable for families."
The Shred Dog Winter 2018/19 Collection includes hardshell jackets, insulator jackets, and convertible bib pants in styles for both boys and girls. Seamless ¼-zip base layer tops and performance winter socks will soon be added to the collection. Each SHRED DOG product is meticulously designed with high-performance detail and materials to keep kids warm, dry and happy, whether they are skiing, snowboarding, or simply playing in the snow. SHRED DOG products include premium features typically found only on adult gear, including higher waterproof/breathability ratings, full seam-taping, thigh and underarm vents, 3M™ Thinsulate™ body-mapped insulation, and more.
The company has also introduced an industry-first innovation called its Adjust-a-Fit™ system. Unlike one-way adjustments on the market that require ripping a seam, SHRED DOG jacket sleeves and pant legs can extend to grow with the child but also retract for hand-me-downs to a younger sibling or simply customizing the fit.
"The response we've been getting from customers has been phenomenal," added Dietz. "Parents are thrilled that they can now get higher performance ski/snowboard gear for their kids at a more affordable price, and also with a number of truly kid-specific features that resonate with their families' needs."
Shred Dog was co-founded by Dietz and Dallas Moore. Dietz is a seasoned marketing executive and devoted dad who loves creating memories in the great outdoors with his son. Moore is an avid outdoorsman who enjoys spending time in the backcountry with friends and family, and he is an owner and former operator of KUIU, maker of premium ultralight hunting clothing and gear, which he helped grow into a multimillion dollar business. Moore is an expert in direct-to-consumer pricing, technical apparel, and customer-driven design.
"Another aspect that makes Shred Dog unique is that we don't guess at what the market wants or only engage small focus groups to gather design input," said Moore, Shred Dog Co-Founder and COO. "With what we call our "Co-Design Program," we engage hundreds of parents for input on features, colors, and other design elements to truly build what they want for their kids. The most amazing part is not just the product input we get but the engagement that has made people feel a part of the brand. Moms and dads have always had ideas about what their kids' gear should include and have been overwhelmingly impressed that a brand is finally asking them.
Share This Article