New Content Deal For World Pro Ski Tour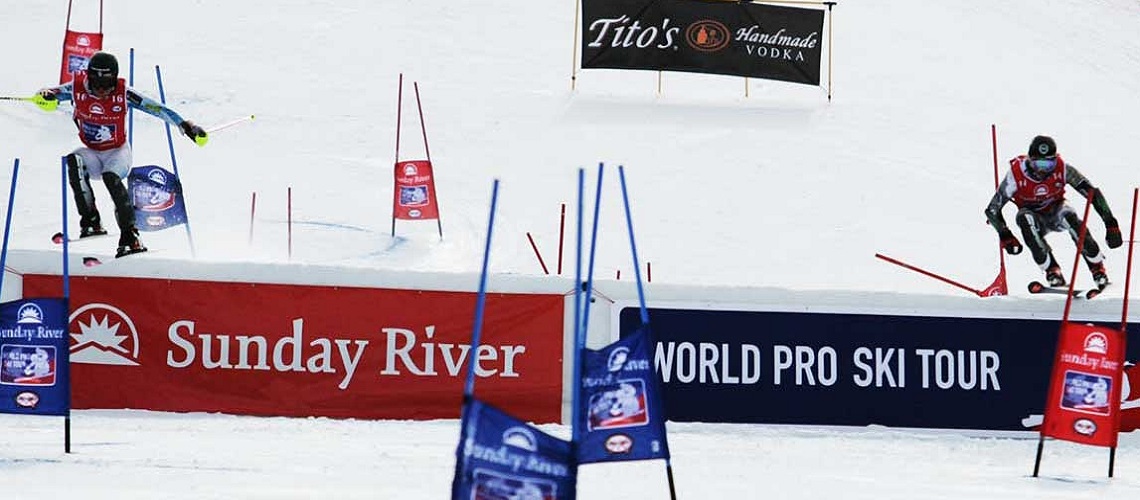 The World Pro Ski Tour and MOTOTV, a customizable in-store television network, announced a content agreement that will bring race footage to MOTOTV digital ad screens in specialty sports retailers, ski resorts and more.
MOTOTV provides in-store digital marketing content to an array of retailers and resorts and will now include the fast-paced, adrenaline pumping action footage of the World Pro Ski Tour on MOTOTV screens. Shoppers can watch World Pro Ski Tour Footage while getting fitted for boots, waiting in the checkout line, or browsing the store.
MOTOTV is a customizable in-store television network for Powersport & Marine Dealers & Action Sport Retailers. MOTOTV Media Players connect to a store's internet and an unlimited number of screens in their stores. Each night new content pushes directly to the Media Players & Screens. This provides brands a powerful tool to drive sales, deliver regional and local messaging, as well as educating employees. MOTOTV Media Players do not stream, which saves bandwidth and keeps the content alive and running even if the internet goes down.
"MOTOTV is a great partner for the Tour and allows consumers who visit snowsports retailers and other outlets to watch Tour content," says Jon Franklin, CEO of the World Pro Ski Tour. "MOTOTV is doing great things by tailoring digital advertising messages to specific consumers, so it's a perfect fit to bring ski racing content to applicable locations."
With 4000+ screens and growing, MOTOTV is available in more than 660 locations, with monthly impressions exceeding 120 million. World Pro Ski Tour content will now appear on MOTOTV screens to be enjoyed by action sports shoppers nationwide.
Share This Article