New Attraction For The Brunni Area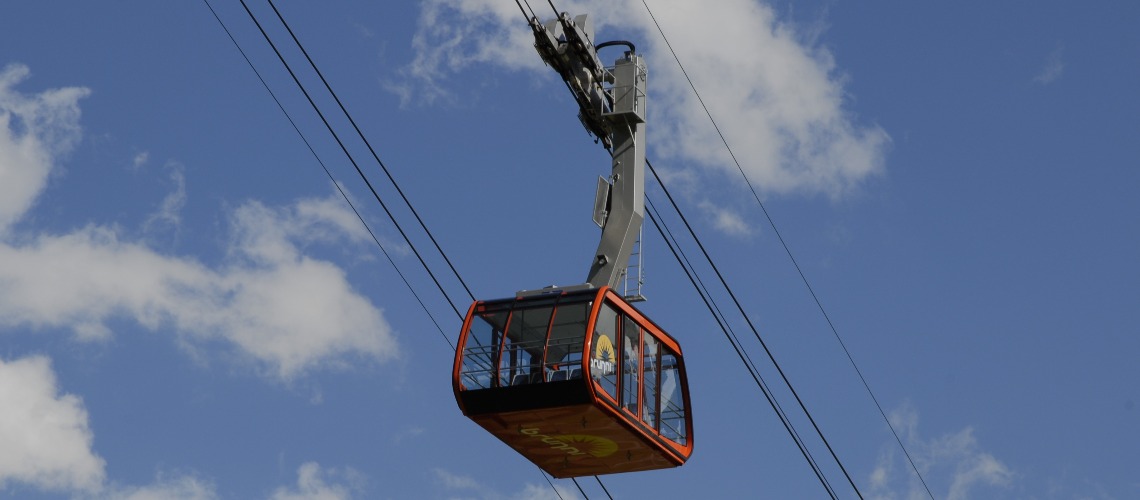 The wooden ball path with its six lanes at different locations along the panoramic hiking trail will be the highlight in the Brunni area. Shortly before the summer holidays those responsible at Brunni-Bahnen opened the new family offer in the presence of numerous guests and of course Globi.
Six new wooden ball paths enrich the panoramic path between Ristis and Brunni. The long wooden marble paths are small "classic marble runs" but merge with nature. So it can happen that the wooden ball rolls over existing rock formations or along wood lying around. A track in the Brunni is even linked to the element of water. The wooden ball splashes gently through the water world at the Härzlisee. And on a track, depending on the speed, the ball chooses one of the many paths to the finish.
This type of wooden ball path is a novelty in German-speaking Switzerland. The concept is from Joe Scolari, who also created the Bobosco Trail in the Verzasca Valley with his company. The trained carpenter brings passion and a feeling for forest and nature. He and his construction team work intensively with the local conditions: "That makes our work creative and varied. By the time a lane is complete, the ball has rolled from start to finish over a hundred times, leaving nothing to chance," explains Joe Scolari.
Playful on the mountain
The wooden ball path expands the already large offer for families in the Brunni area. "We are convinced that the wooden ball path is an attraction for young and old and provides fun and exercise," says Roman Barmettler, Managing Director of Brunni-Bahnen.
For a number of years, the Brunni area has offered the interactive Globi/Globine treasure hunt, which, according to Roman Barmettler, has met with great interest: "We know that many families come to our area with their children just to hike." area another offer that encourages children to move in nature in a playful way.
Swiss wood in use
All tracks are made of Swiss chestnut wood. The wooden balls are produced in Ticino and are made of either ash, beech or chestnut. These types of wood are particularly suitable for a wooden ball path because they are weather-resistant. After successfully completing the six lanes, the wooden balls can be taken home as a souvenir and used again on another visit.
Share This Article