Naturhotel Forsthofgut Opens An Exclusive Retreat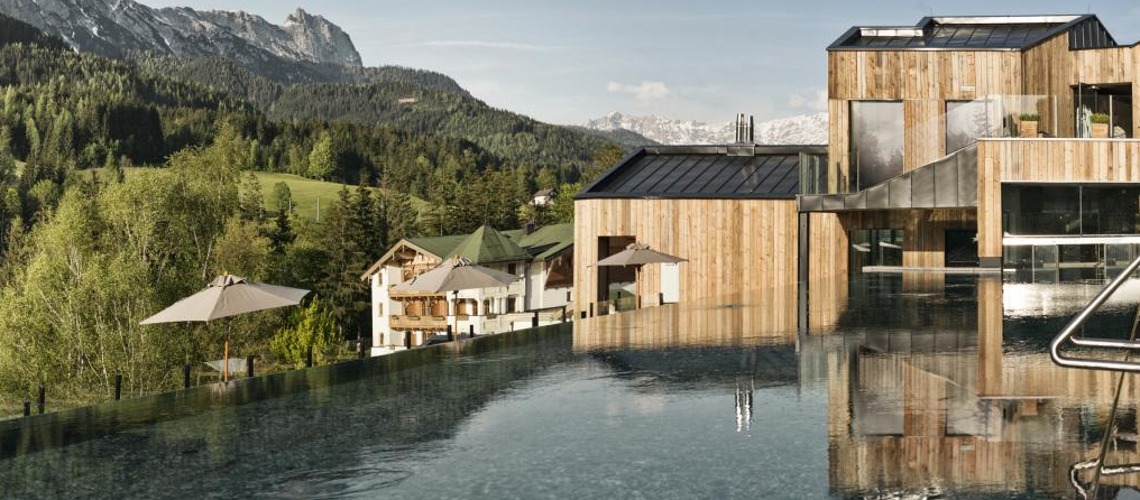 Austria's leading 5* family resort, Naturhotel Forsthofgut in Leogang near Salzburg in Austria, has opened a new retreat in a secluded corner their expansive Alpine estate. Set in its own 2-acre plot, the Thoman Alm is an enchanting 4-bedroom chalet offering families, couples or a small group of friends the chance to enjoy undisturbed privacy and solitude in nature.
The traditional Alpine-style cabin is a delightful rustic-chic chalet where local wood furnishings and contemporary appliances create a cosy and comfortable living space. With no wireless connection, it's a rare opportunity to switch off and embrace the off-grid experience, swapping screen time for scenery and ringtone for birdsong. Naturhotel Forsthofgut's new bolthole is a charge point for body and soul.
Step outside for a stroll or a more challenging hike through the magical Alpine landscape of forest and meadows beneath a theatre of snowy peaks, pausing to savour the rich variety of scents and sounds along the way.
In addition to 3 double rooms and one family room, the self-catering refuge has 2 bathrooms, a living room with a large dining table and a fully equipped kitchen. Guests arrive to a well-stocked fridge with local organic breakfast treats. For those who prefer not to cook, meals are delivered to order by the hotel.
Open from May to October, Thoman Alm accommodates up to 12 guests (each room is large enough for an extra bed), and prices start from €850 per night on an exclusive use and flexible basis: book for one night, a weekend or longer, or combine with a stay in the hotel. The price includes breakfast delicacies and return hotel shuttles on arrival and departure as well as for visits to the waldSPA.
Share This Article