Murren Ready To Welcome Visitors This Summer.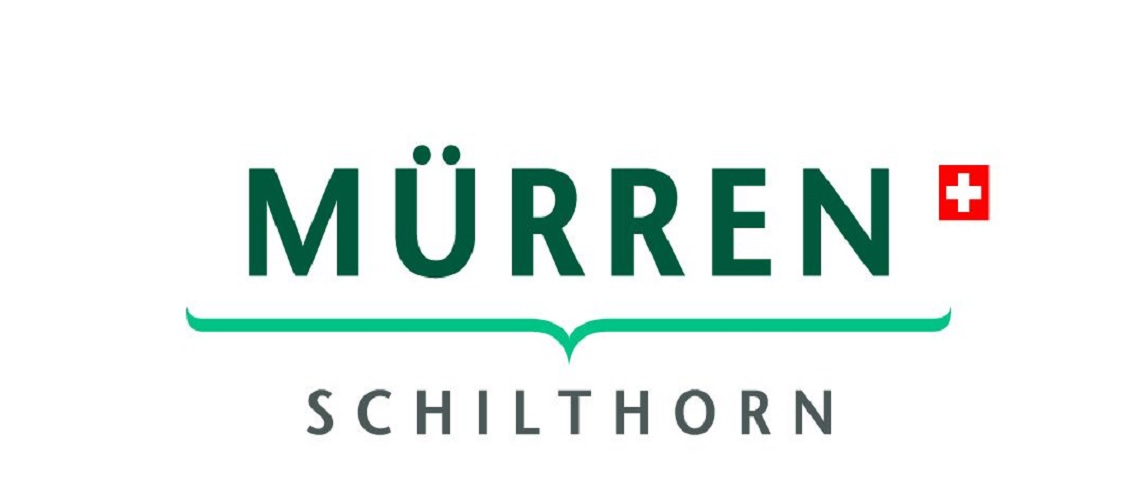 From its cliff-edge perch at the heart of Switzerland's beautiful Bernese Oberland, the car-free village of Mürren enjoys a famous view of the Eiger, Mönch and Jungfrau. Take the thrilling cable ride to Birg (2677m) and the Schilthorn (2970m) and watch the scene unfold and expand into a spectacular panorama stretching from Mont Blanc to the Jura. A table in the Schilthorn's revolving restaurant takes 45 minutes to complete the circuit and reunite you with items you put on the window ledge.
This summer, the Ride For Free package provides a complimentary lift pass for the Mürren-Schilthorn area for bookings of 3 nights or more in participating hotels and chalets in Mürren, Gimmelwald and the Lauterbrunnen valley - a saving of CHF170 per adult. A free face mask is included with each lift pass purchased for the Schilthorn cable cars and Allmendhubel funicular: face masks are mandatory until further notice on public transport in Switzerland*. Accommodation prices in the village start from CHF50 per night in a 2-bedroom self-catered apartment or from CHF70 per person in a 1* guest house (2 sharing B&B). Reservations/information: www.muerren.swiss
As well as being a spectacular viewpoint, the Schilthorn's summit station - named Piz Gloria after its starring role in the 007 film On Her Majesty's Secret Service - is a Bond-themed visitor attraction with film clips on display, Bond burgers and Bond Brunch in the restaurant, Bond souvenirs in the shop, and a permanent Bond World exhibition (free entry) offering a wealth of trivia and interactive gadgetry that would even impress Q.
Bond aside, Mürren and the nearby hamlet of Gimmelwald are all about escape and enjoying the glorious Alpine environment: tranquil meadows, fresh mountain air, waterfalls, wild flowers and the music of cowbells, with tasty home-grown food on the side. Spectacular hiking trails extend into the magical Upper Lauterbrunnen Valley, whose beauty inspired Tolkien's Rivendell. To raise the adrenalin level, there's an exciting network of mountain biking routes and a via ferrata which, unusually, travels downwards across the cliff from Mürren to Gimmelwald, with 500 metres of exposure and a 100-metre Nepal bridge strung across a ravine.
No Swiss alpine holiday is complete without the taste of Rösti potatoes – with all the trimmings. The Stäger Stübli is the place for it, while a typical cheese fondue comes with stunning views and firewater chasers at the Suppenalp, a mountain restaurant with rooms in easy walking distance of the village.
In line with the Swiss regulations to help contain coronavirus, all available accommodation, attractions, restaurants and shops are endorsed by the country's Clean & Safe label – a guarantee all safety protocols are implemented. Details of the extensive safety measures to keep visitors, villagers and workers safe are available here
For a flavour of Mürren's year-round attractions, enjoy this video, and for a delicious taste of rösti in your home, the simple recipe works every time:
Ingredients

Method

1.5k waxy potatoes (keep skins on) pre-cook the day before – keep in fridge
150g clarified butter
Salt & pepper to taste

Optional ingredients:

Onion
Lardons
Fried egg (on top)

Grate potatoes coarsely (rösti grater if available)
Season to taste
Heat butter (hold back ¼) in non-stick frying pan
Add potatoes, fry for 5 minutes turning occasionally
Press into a cake; continue to cook for 15 minutes until golden crust has formed
Place flat plate over the pan; invert so cake is on the plate
Return pan to stove, melt remaining butter
Slide cake back to pan (golden side up/uncooked side down)
cook for 15 mins until golden crust has formed
A wide ranging choice of accommodation from apartments and lodges to hotels across all categories is available. Visit: www.muerren.swiss
Share This Article