More Athletes Join Fischer Family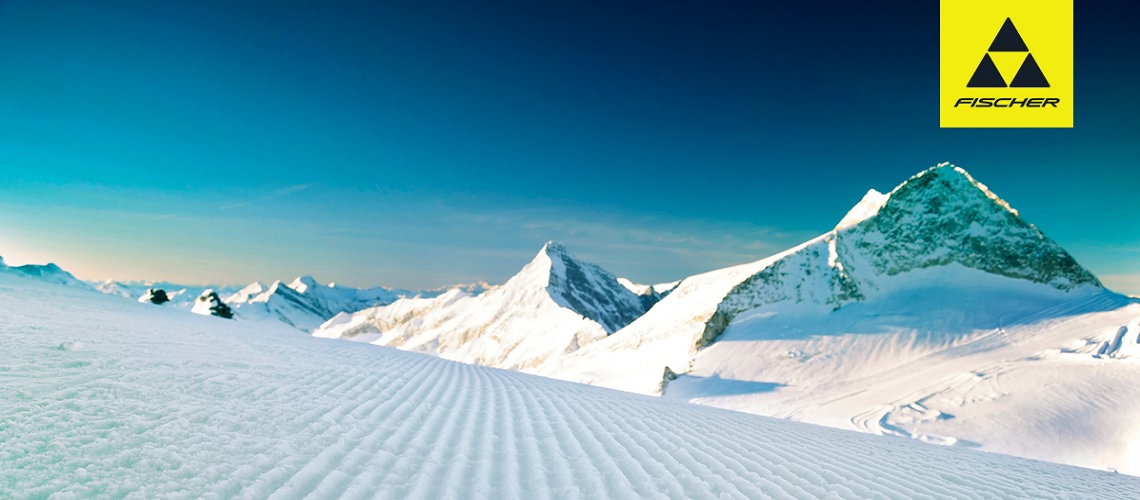 Fischer has signed a number of new athletes:
Swedish skier William Larsson is a great skier and athlete who is never afraid to try new things. During the summer of 2022, for example, he competed in a half-distance triathlon even though he had only tried open water swimming once before.
William Larsson headshot
"I used to do cool stuff like skateboarding and surfing," says the Åre, Sweden resident. "But now my favorite hobbies when I'm not skiing are biking and running."
Skiing is still Larsson's primary passion, however. He started skiing at the age of 2, and officially joined the Fischer team in 2015. He got his start in slopestyle, but these days you'll find William skiing with some of Åre's best freeride skiers off-piste and in the backcountry more often than not.
As for his future goals? "I hope to ski like Sverre Liliequist when I'm old," says William with a grin, referencing his other Fischer teammate in Sweden.

What are the top things we should know about you?

I've been competing in Alpine, Slopestyle/Big air, and Freeride. I'm addicted to Tacos, eat that at least 2-3 times a week.
Second Favorite Type of Skiing:
Slopestyle and since last year, when I debuted on the Vasaloppet, I think I need to do more Nordic skiing.
How does Fischer inspire you?

Fischer really inspires me both "as a brand," as in what Fischer stands for, and also what products it produces and develops.
What is your top ski/boot from Fischer?

My favorite ski is and will forever be the Ranger 102, but slowly the new Ranger 108 is taking a bigger place in my heart as well. 
I have mostly been using the Ranger One 130 boot since then I don't have to choose if I either ski park, piste, or decide to ski tour a bit.
Why is this your favorite ski?

For me, the Ranger 102 fills every criteria of "how a ski should be." With a playful shape and pop combined with great skiing capabilities, it's absolutely awesome for all type of terrains. I have brought the ski to the pillows in Canada, riding it on hard-packed garbage icy conditions up north in Sweden and skiing neck-deep powder in Japan, and been using it in the park in between that.
Why is Ranger One 130 your favorite boot?

It's versatile with a great combination boot with touring capabilities.
Biggest breakthrough in your ski career?
The first time I went off-piste, I got hooked.

Where have you not been that you want to go to (preferably for skiing)?
South America, Morocco, Greece. 

How do you train for skiing during the offseason?
I road bike and run a lot. And off course, you find at the gym sometimes.

What was your most humbling moment?
I would say that every time someone I don't know recognizes me on the mountain is humbling.

French biathlete Quentin Fillon Maillet joined the Fischer Race Family in 2009 and since then has produced tremendous results on the IBU World Cup and at the Olympic Games, including two Gold Medals in Beijing and the victory in the Overall World Cup in 2022.
Born in 1992 in Champagnole, France, Quentin Fillon Maillet first skied before he could even walk. He competed in both the 2011 and 2013 Biathlon Junior World Championships before joining the IBU World Cup during the 13l14 season. His first World Cup gold medal came in January, 2019 in the 15km mass start in Antholz-Anterselva.
When did you start skiing?
I must have learned to ski before walking.
What was your dream job when you were a child?
Skier of course, but what made me dream the most was designer at LEGO.
What was your biggest breakthrough in your ski career?
Definitely my first podium in Germany in 2015, at this moment I touched happiness.
What is your favorite pastime / hobbies (besides skiing, of course)?
As I said just before I love LEGO and I happen to make them still sometimes. I also transformed this passion for construction to build my own rifle stocks myself.
Where have you not been that you want to go to?
On the individual podium of the World Championships and for that it's not enough just take the fly...
What are the top 3 things we should know about you?
I won my first race with a pair of Fischer skis. Fischer is my very first partner (since 2009). It's also the one who participates the most in my performance!
If you had to eat one food for the rest of your life, what would it be?
Fruit, simple but delicious.
Favorite quote or personal motto?
Work in silence and let success speak for you.
What advice would you give yourself at the beginning of your competitive career?
Love skiing with passion, and believe strongly in your dreams, especially in difficult times.
What does #livetoski mean to you?
Skiing is my whole life. I have been skiing since I was very young out of passion, and it has become my job. And what better job to do sports every day.
Czech biathlete Marketa Davidova joined the Fischer Race Family in the spring of 2022 and found immediate success during summer competitions winning the 2022 Summer World Championships on rollerskis as well as the 2022 Martin Fourcade Nordic Festival.
Marketa Davidova grew up in the mountains of the Czech Republic and thus began skiing at about the same time she started walking, if not sooner. She broke through on the international stage in 2018 when she won a silver and a gold medal at the 2018 Biathlon Junior World Championships in Otepää, Estonia.
When did you start skiing and when did you start Biathlon?
I started maybe even earlier than walking. I have photos from me on skis at a very young age, because I am from mountains, so it was natural to start skiing. And I joined the Biathlon club in 2010.
What is your favorite place to compete and why?
I think this is Anterselva, because I like Italy and there is almost always nice and sunny weather - and of course NMNM (Nove Mesto), because competing in front of the home crowd is the best.
What is your favorite discipline and why?
For a long time it was the sprint, because there are only two shooting. But now I prefere the mass start. I like more the contact with other competitors and longer distances.
What is your favorite training?
I think I don't have a favorite training. But if I have to choose, I like trainings in the gym and on mountainbike.
What kind of training do you not like?
Definitely long double poling trainings.
What was your biggest breakthrough in your ski career?
It is hard to say. But I remember one moment when I said to me "ok, now you can fight with the stars, you were watching in the TV". This was, when I was third in Pokljuka, reaching my first big podium.
What are the top 3 things we should know about you?
1. 🦄 unicorn always
2. I am having a bad day if I don't have a porridge for breakfast.
3. I have a master degree from animal nutrition and reproductive biotechnology.
What was your dream job when you were a child?
I always wanted to become a vet. And this dream is still on.
What is your favorite quote or personal motto?
Be better than yesterday
Favorite pastime / hobbies (besides skiing, of course)?
Horse riding. If I am not on the training, you will always find me in the stables. When I have time in winter, I go snowboarding.
Where have you not been that you want to go to?
I don't have a place, but I am looking forward to times, where I can go for holiday without running shoes.
What are your future goals/projects/dreams/ambitions?
This question is always hard for me. I think I want to do my best and be happy with myself as an athlete but also as a human.
Share This Article