Monopoly Grants Brands License For 85th Anniversary, Gilson To Launch Limited Edition Skis and Boards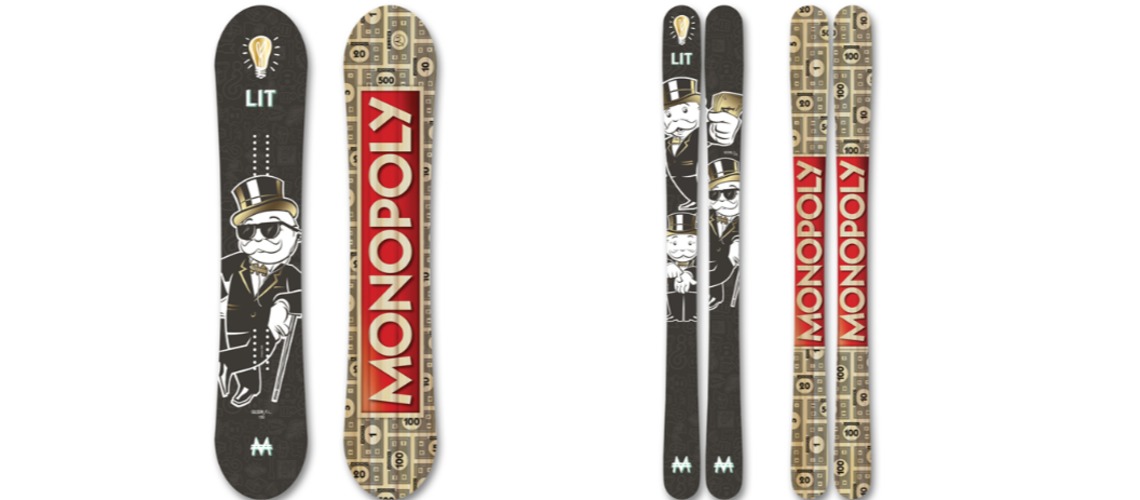 Hasbro, Inc. is celebrating the 85th anniversary of MONOPOLY with a robust consumer products strategy to impress even Mr. Monopoly!

MONOPOLY is the world's favorite family game brand and is enjoyed by more than one billion players in 114 countries across the globe. The diverse set of licensees will offer consumers a range of limited-edition products that celebrate what the brand represents: family, fun and friendly competition. The initial wave of licensed products includes Swarovski crystal adorned game board, apparel and shoes for men, women and children, limited edition art, winter sports gear, and collectible toys. Additional licensees will be announced throughout the year.

Gilson Snow, Inc., one of the fastest-growing snowboard and ski manufacturers in the United States will bring sustainably produced MONOPLY X Gilson 85th Anniversary ultra-special Limited Edition Snowboards and Skis to market in February 2020.

Gilson said "We're thrilled to introduce the 2020 Gilson x Monopoly ultra-special Limited Edition lineup of snowboards and skis.

"Designed to highlight the celebration of Monopoly's 85th Anniversary, this lineup showcases some of our favorite artwork from one of the country's most iconic brands. From Monopoly's classic version to their Monopoly for Millennials Edition, we celebrate an amazing brand that has been with us throughout the years.

"Crafted from the highest quality materials with Gilson's award-winning design, these snowboards and skis are engineered for performance in all snow conditions. Sustainably made and built to order, we'll ship your new board or skis directly to your doorstep."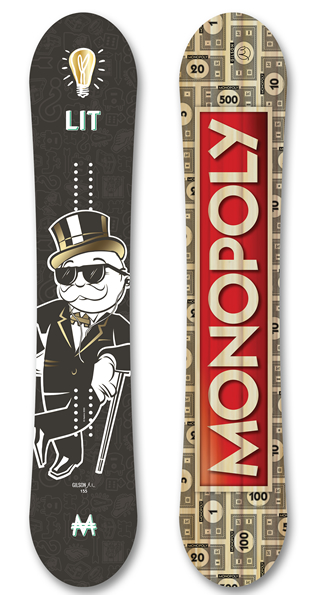 $525.00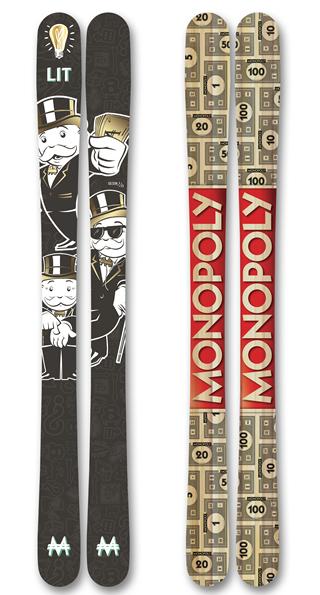 $710.00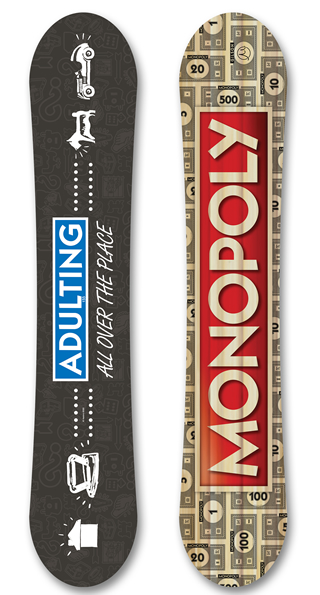 $525.00
"MONOPOLY has been helping millions of friends and families create memorable moments around the world for 85 years and we're thrilled that so many people are excited to celebrate this momentous occasion with us. Throughout the brand's evolution across a variety of platforms and formats, the gameplay and iconography of the classic MONOPOLY game has remained unchanged, making it a timeless classic sure to be enjoyed by future generations," said Casey Collins, GM & SVP of Entertainment and Licensing at Hasbro.

"The support and collaboration of our licensees has been incredible and we are humbled by the creativity and enthusiasm they have expressed for this important milestone. The 85th anniversary program illustrates the true potential of an iconic brand like MONOPOLY, which can translate into a variety of categories. We're excited to be able to reach consumers in new, powerful ways with this amazing licensing program."
Share This Article