Mikaela Shiffrin First Athlete To Win In All 6 Disciplines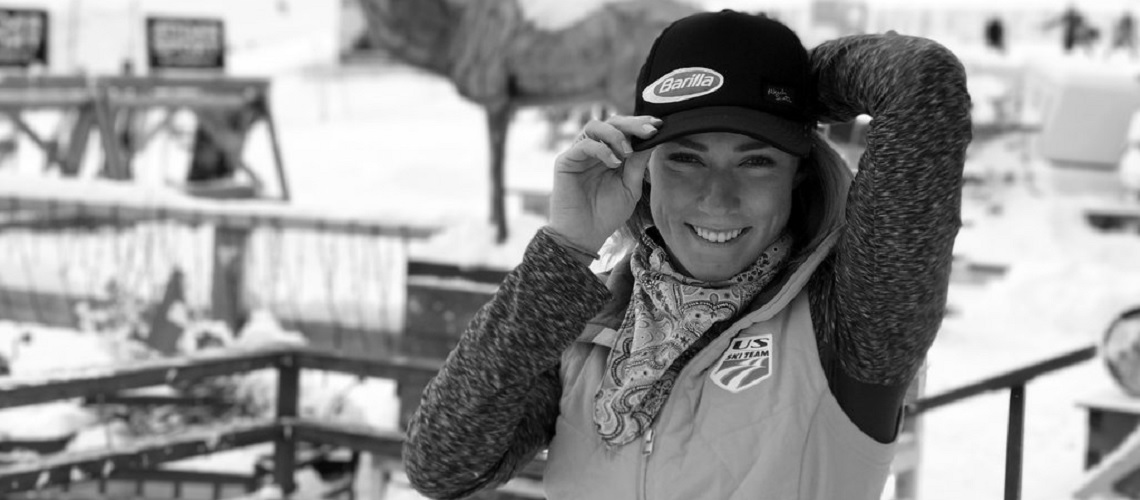 Defending Overall champion Mikaela Shiffrin became the first athlete – male or female – to win in all six disciplines currently contested on the Audi FIS Alpine Ski World Cup circuit by claiming her career-first victory in super-G at Lake Louise (CAN) on Sunday. She described the run as nearly perfect and surprised even herself with the accomplishment. The American secured her first speed victory in downhill last season at the same resort. She has now won World Cup races in ladies' slalom, parallel slalom, giant slalom, super-G, downhill, and alpine combined.
Shiffrin has proven once again that she is the best athlete in the world with a historic FIS Ski World Cup super-G victory in Lake Louise, Alberta, Sunday as she became the first ski racer ever to win in all six World Cup disciplines - slalom, parallel slalom, combined, giant slalom, super-G, and downhill.
"It was one of my big goals to win in every discipline when I first started racing…one of those goals that you don't think you're ever going to achieve, and it's incredible," Shiffrin said. "This season I'm still going to race just some super-Gs, but here in Lake Louise, I have a really good feeling. I have to be in the right mindset, so I plan to ski the super-G in St. Moritz (Switzerland), but then it's up in the air."
With her 46th career World Cup victory - and her first super-G World Cup win - she moved into a fourth-place tie with Austria's Renate Götschl on the all-time women's World Cup win list. Only teammate Lindsey Vonn (Vail, Colo.) with 82 victories, Austria's Annemarie Moser-Pröll with 62, and Switzerland's Vreni Schneider with 55 are ahead of her on the all-time victory list.
Sunday's victory came in only her ninth career World Cup super-G start, and after trailing early leader Viktoria Rebensburg of Germany at the first interval by a slim 0.20 seconds, she turned on the aggressive afterburners, taking the "bad girl line."
"This morning when I woke up I thought 'Well, let's see what I can do!'" Shiffrin said. "I just skied very aggressively, I wanted to be aggressive. I wanted to find speed. And whatever line I was going to take, I was going to use it to find speed. It felt amazing. My set-up was absolutely perfect. Thank you to my team, my serviceman, and my sponsors. Amazing."
Rebensburg eventually settled for third after Norway's Ragnhild Mowinkel, who started 19th, crossed the line in second at 0.77 seconds off the pace set by Shiffrin.
With three top 10 results in the past three days, including eighth in Friday's downhill and fourth in Saturday's downhill, Shiffrin increased her overall World Cup lead to 238 points over Switzerland's Michelle Gisin, who currently sits in second, and Austria's Nicole Schmidhofer in third.
Attacking Viking Ragnhild Mowinckel of Norway picked up her second podium finish of the winter and first in the speed disciplines by finishing second behind Shiffrin following some rocky downhill results. Viktoria Rebensburg of Germany, who has threatened for the podium in both giant slalom races contested so far this season, put down a solid run to kick off the race with bib 1 and held on for her first podium of the winter in third.
Valerie Grenier of Canada kept local fans on their toes as she skied a blazing run from bib 32 for a career-best finish in fifth place to wrap up World Cup racing in Lake Louise for the year.
The ladies next race in St. Moritz (SUI) where they will compete in super-G on 8th December and parallel slalom on 9th December.
Share This Article