Merger Talks For Bergbahnen Flumserberg AG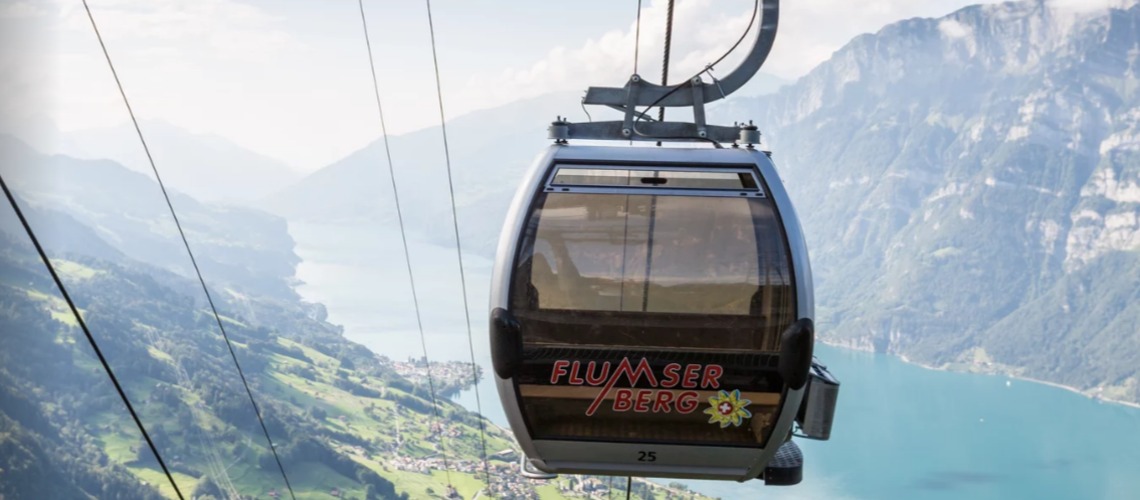 On Saturday, September 24, 2022, the general assembly (AGM) of Bergbahnen Flumserberg AG (BBF) will take place. An AGM steeped in history, with which a "new chapter" begins for the mountain railways on Flumserberg. It is the first general assembly of the BBF after the merger of the Prodkammbahnen Flumserberg AG and the Maschgenkammbahnen Flumserberg AG. In order to celebrate the big event with all visitors to Flumserberg, the Fusion Day will take place on Sunday, September 25, 2022 with three highlights: a one-time "all-inclusive summer day ticket" for CHF 29, a free fusion sausage for everyone Guest and 10% discount in the INTERSPORT Network Flumserberg branches.
Almost unnoticed, those responsible at Bergbahnen Flumserberg AG, with the Chairman of the Board of Directors Guido Mätzler at the helm and the shareholders, have set another milestone: the merger of the two independent joint-stock companies Prodkammbahnen Flumserberg AG and Maschgenkammbahnen Flumserberg AG, which operate in the background. Even before the merger, Flumserberg guests only saw the BBF operating company and nothing will change in the future. In the background, however, many things are simplified: only one annual financial statement, one business report and one general meeting.
History of the mountain railways on Flumserberg
The history of the mountain railways on Flumserberg began in 1945. Two weeks after the end of the Second World War, construction began on the first Gurten lift from Tannenboden to Chrüz. Put simply, the later Prodkammbahnen Flumserberg AG opened up the Flumser municipality in the Tannenheim-Prodkamm area, while the Maschgenkammbahnen Flumserberg AG implemented several projects on the line from Unterterzen to Tannenboden on the Maschgenkamm - Quarten municipality. With courage, ambition and vision, the pioneers laid the foundation for today's tourist Flumserberg. The competitive situation of the two companies enabled a purposeful development and opening up of the mountain. In 1981, the two areas were mechanically connected with the fixed Obersäss-Twärchamm 2-seater chairlift. 20 years later, the Bergbahnen Flumserberg AG operating company was founded and the entire Flumserberg area was operated and marketed under one name. Another 20 years later, the first step towards the merger of the two AGs, which were only noticed in the background, was taken. In the spring of 2022, all fusion steps could be completed.
Today's Bergbahnen Group
Today's Bergbahnen Flumserberg AG consists of three business areas. The BBF operates the 17 cable cars, the biker trails, the FLOOMZER toboggan run and the CLIiMBER climbing tower. The Bergbahn Group also includes the subsidiary BBF Gastro AG, under which 6 restaurants operate, as well as BBF Sport & Touristik AG with the 4 INTERSPORT Network Flumserberg branches and the BikerShop Flumserberg. All three areas have a special offer on Fusion Day.
From the one-time «all inclusive day ticket» to the free fusion sausage
On Sunday, September 25, 2022, a visit to Flumserberg is worth it in three ways. A one-time summer day ticket can be purchased from the mountain railways for CHF 29 for adults, CHF 19 for young people and CHF 14.50 for children, with which all cable cars and the toboggan run can be used as often as you like. A visit to the CLiiMBER or the BikerTrails is also included. From 11.00 a.m. the COLORS Restaurant on Tannenboden and the mountain restaurant Prodalp offer all cable car users free, specially created fusion sausages. The INTERSPORT Network Flumserberg branches and the BikerShop Flumserberg offer a 10% discount on the sales and rental range. The entire BBF team is pleased with all shareholders and with all members of the Board of Directors and guests, the newest,
Share This Article