Meet The 2023-24 U.S. Para Alpine Ski Team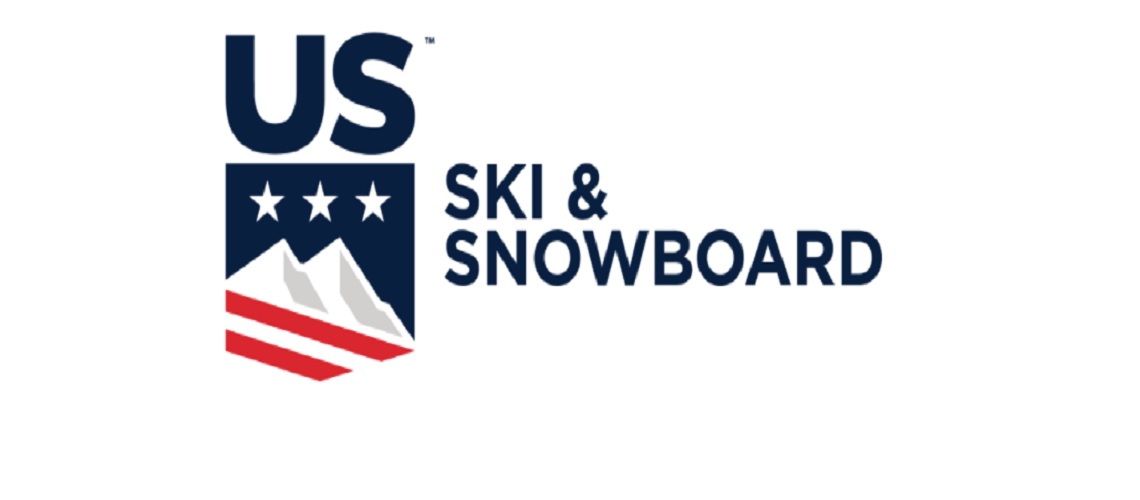 The U.S. Para Alpine Ski Team roster for 2023–24 features a wide range of ages and experiences. Get to know the team before the season starts as they come under U.S. Ski & Snowboard!
Allie Johnson
Johnson has been skiing since she was 4 when she started with her family in Winter Park, Colorado, but she grew up in the suburbs of Chicago where skiing every day wasn't possible. Although she continued skiing throughout her life, she didn't start ski racing until the 2018-19 season when her coworker/future coach Scott Olsen asked, 'Why not?' After her leap of faith, she quickly fell in love with the sport and realized that this was the path she was meant to be on. She had an impressive first season but suffered a broken tibia and fibula during her first downhill race. Johnson returned stronger in February 2021 and joined the U.S. Para Alpine Ski Team. During her first full season on the World Cup circuit, she won her first race, claimed the overall giant slalom bronze, and had four World Cup podiums. Johnson made her Paralympic debut in Beijing in 2022, finishing 12th in the giant slalom and 14th in the super-G.
Born without her right forearm, Allie grew up horseback riding and worked as a therapeutic horseback riding instructor, teaching individuals with disabilities how to ride horseback before committing to skiing. When she isn't skiing or riding horses, she enjoys spending time with her partner, Marcus, and her dogs.
Andrew Haraghey
When Haraghey was six months old, he contracted viral encephalitis, which resulted in cerebral palsy presenting as severe muscle tension from the waist down. He started skiing at 7 and began racing a few years later.
The standing skier from Enfield, Connecticut, honed his skills at a young age, leading him to make his Paralympic debut as a 22 year old in 2018. Now 27, Haraghey has competed in two Paralympics and three World Championships, with his best result being a 10th-place finish in downhill earlier this year in Espot, Spain. He loves to water ski, kayak, play tennis, swim and camp when not skiing.
Andrew Kurka
Growing up, Kurka dreamed of going to the Olympics as a wrestler. His athletic ambitions were altered after an ATV accident at age 13 damaged vertebrae in his spinal cord. A few years later, Kurka discovered monoskiing through the Challenge Alaska program, and he was instantly hooked. Within a few years, he was named to the U.S. Para Alpine Ski Team and shortly after made his international debut on the World Cup circuit, where he has been a steady, consistent force ever since. Now 31, Kurka is a three-time Paralympian and two-time Paralympic medalist, taking home the downhill gold and super-G silver in 2018. Despite sustaining a shoulder injury during the downhill in the 2022 Winter Games in Beijing, he returned to finish the race in fourth place. The sit skier from Palmer, Alaska, returned from injury this past March for the season-closing World Cup event in Cortina, Italy. His all-or-nothing racing style has also led to five World Championship medals thus far.
Kurka's ski pursuits don't stop at racing; he has also become the first person to monoski the Christmas Chute of Mt. Alyeska in Girdwood, Alaska. Outside of skiing, he is a country music DJ and proudly owns a bed and breakfast in Alaska. His B&B is focused on providing people with disabilities the opportunity to explore the home state he loves. Recently, Kurka earned his Sport Pilot license in partnership with Able Flight at Purdue's flight school, and he enjoys being outdoors as much as possible and spending time with his family and friends. Kurka is also an Athlete Mentor for Classroom Champions, a nonprofit organization that partners athletes with schools in underserved communities.
Audrey Crowley
Crowley was born without a fully developed right arm and began skiing with her family at a very young age. Growing up in small town Wisconsin, Crowley started skiing on a 196 vertical foot hill before moving to Colorado to pursue skiing more consistently. At only 16 years old, she has made a name for herself in both adaptive and able-bodied races nationwide. She was named the Vail Ski & Snowboard Academy Athlete of the Year in 2019, and her proudest accomplishments include winning the U.S. Para National Championships in 2021 and super-G nationals in 2023. Crowley was first named to the U.S. Para Alpine Ski Team for the 2023-24 season and will start racing on the World Cup circuit this winter.
Crowley loves animals and currently works with Mountain Valley Horse Rescue. She tries to get outside as much as possible and spend time with her family and friends. Crowley's motto is "I just never thought I couldn't." - Lighting McQueen.
Jesse Keefe
Growing up in Bellevue, Idaho, Keefe wasn't far from the skiing hub of Sun Valley, Idaho. That led to him skiing for the first time when he was 2 years old, not long after his right foot was amputated. At age 7, he joined the Sun Valley Ski Education race team and started his journey of competitive alpine skiing. He quickly rose through the national ranks and noted his most memorable athletic moments, winning the 2021 U.S. National giant slalom and slalom and placing third in super-G. The standing skier made his World Championships debut at 17 in 2022 before heading to Beijing as the youngest U.S. Para Alpine Ski Team member. Despite his youth — and having to deal with homework assignments between races — Keefe earned three top-20 finishes, including a ninth place in slalom.
In three words, Jesse would describe himself as funny, kind and adventurous, which makes perfect sense as his favorite activities are mountain biking, camping and anything that gets him outdoors. When he's not skiing or spending time outside, he loves to hang out with his dogs Cody and Finn, cat June Bug and leopard gecko Nikko.
Laurie Stephens
Stephens was born and raised in New England and hails from Wenham, Massachusetts. She was born with spina bifida and found skiing at age 12 when she joined a group of athletes with disabilities who skied at Loon Mountain in New Hampshire. This experience led her to start racing at age 15 and join Chris Devlin-Young's New England Disabled Ski Team.
By 2004, at age 20, Stephens had already become the overall and giant slalom World Cup champion in her rookie season. Her first two seasons led to her being named the 2006 Paralympic Sportswoman of the Year by the United States Olympic Committee (now the United States Olympic & Paralympic Committee) and nominated for the 2006 ESPY for Best Athlete with a Disability. During her time on the team, Stephens has cemented herself as one of the most dominant sit skiers on the World Cup circuit. She is a five-time Paralympian, seven-time Paralympic medalist (two gold, two silver, three bronze), and a two-time world champion. Stephans previously held two U.S. records for Para swimming in the 100 and 200-meter backstroke. When she isn't on the snow, Stephens loves to read and knit.
Matthew Brewer
Brewer had both legs amputated above the knee after developing compartment syndrome in 2014. After meeting Stephani Victor and hearing her story of Paralympic success, she invited him to learn to ski, and he was all in. Brewer decided to start skiing and made the move to Utah to start training competitively. He trained with the National Ability Center High-Performance team and was awarded their Sportsman of the Year for the 2020-21 season. In 2021, he was nominated to the U.S. Para Alpine Ski Team and started his journey on the World Cup circuit. The Huntington Beach, California, native made his Paralympic debut as a sit skier in Beijing at 46, finishing 12th in the slalom and 25th in the giant slalom. Between races in 2022, Brewer married his former prosthetist in October.
Outside of racing, Brewer mentors new monoskiers to help them feel comfortable on the slopes and advocates for recovering addicts.
Patrick Halgren
Halgren's favorite part about alpine skiing is the connection between technique and speed. "You can't fake fast," he says. He believes he was meant for something greater, so he is channeling his training to honor his late twin brother Lucas 'Sven' Halgren. Sven was the one who encouraged Patrick to take up Para skiing after his accident in 2013, which resulted in a left leg amputation. Halgren rose through the U.S. ranks and was nominated to the U.S. Para Alpine Ski Team in 2021.
The 30-year-old standing skier was back on the World Cup circuit this year after making his Paralympic debut last March in Beijing. At this year's World Championships, Halgren brought his barber with him to Spain to get a fresh haircut for the big event. That confidence helped him earn a 19th-place finish in the downhill and a 22nd-place finish in the super-G. When he's not skiing, Halgren loves rollerblading and road-tripping.
Ravi Drugan
Drugan was born in Treasure Island, Florida, before moving to Eugene, Oregon, with his family. While growing up in Oregon, Drugan lost both of his legs after surviving being hit by a train. His injury led his parents to introduce him to Para alpine skiing through Oregon Adaptive Sports, a foundation that provides sports programs to people with disabilities. After his introduction to the sport, Drugan joined the U.S. Para Alpine Ski Team in 2017, and his career took off at the beginning of 2022, as he made his World Championships and Paralympic debut in the span of two months. At this year's World Championships in Spain, the 33-year-old sit skier finished eighth in the downhill and 14th in the giant slalom.
Besides alpine skiing, Drugan participates in mono skicross events and even won a bronze medal at the 2015 X Games. Outside of skiing, he loves anything that gets him outdoors, like camping, hiking and working on classic cars.
Saylor O'Brien
O'Brien grew up in Woodland, Utah, trying every sport she could. Born with spina bifida, she found adaptive skiing at age 4 and immediately fell in love. When she was young, she met Picabo Street and decided to pursue skiing and academics at her school, the Picabo Street Academy. O'Brien credits Picabo as significantly influencing her skiing and who she wants to be as an athlete and person. O'Brien joined the U.S. Para Alpine Ski Team in 2022 and had a successful first season on the circuit. She took second and third in her World Cup debut this past January in Veysonnaz as a 19 year old, right before winning two bronze medals in super-G and alpine combined at the 2023 World Championships.
Saylor comes from an athletic family, so it is no surprise that she has accomplished so much in such a short amount of time. When she isn't skiing, you can probably find her dying or cutting her hair, making lots of art, going to concerts and hanging out with her dog.
Spencer Wood
Wood started skiing very young and started racing at age 5. He was diagnosed with hemiplegia of the right side of his body as a baby due to a stroke and although he was diagnosed early in life, Wood's parents didn't tell him about the diagnosis until he was 10. The standing skier from Pittsfield, Vermont, began competitive Para skiing after he attended a Disabled Sports USA race camp in December 2014. He joined the U.S. Para Alpine Ski Team in 2017 and made his Paralympic debut in PyeongChang just three years after becoming a competitive Para alpine ski racer. He finished 25th in giant slalom and improved on that finish in the Beijing Games, finishing 14th in alpine combined and slalom and 12th in super-G. The 26-year-old has also competed in two World Championships, with his best result being a 14th-place finish in the downhill.
Wood's favorite quote is "Believe" - Ted Lasso, and he credits his mom and two-time Olympic medalist able-bodied alpine skier Andrew Weibrecht as the most influential people in his career. You can find Wood watching Formula 1 or mountain biking when he isn't skiing.
Thomas Walsh
At the age of 2, Walsh began skiing and was on the race course by the age of 5. As an avid athlete, he was also active in the arts and has been acting since age 6. Since then, he has continued to be involved with acting, music, dance and numerous other sports, including nordic skiing, hockey and competing in triathlon. In 2009, Walsh was diagnosed with Ewing's sarcoma but returned to racing shortly after his final radiation treatment in 2010. After earning his bachelor's degree, Walsh returned to racing and was invited to be on the U.S. Para Alpine Ski Team the following year. Within his first year on the international circuit, Walsh won his first slalom and giant slalom World Cup races.
The 28-year-old standing skier from Vail made his Paralympic debut in PyeongChang and had two top-10 finishes, including fifth in slalom. When he returned to the Games in 2022, he took home a silver in giant slalom, making him the only U.S. Para alpine skier to medal in Beijing. He has also competed in four World Championships, winning two bronzes in 2019. Outside of skiing, his hobbies include the arts, traveling, mountain biking, film, thrifting and being outdoors. He names Mikaela Shiffrin and Steven Nyman as his idols, and as a cancer survivor, he races for all who cannot. He credits his mother as the most influential person in his life and career.
Share This Article