Marta Bassino Claims Her First World Cup Podium And Win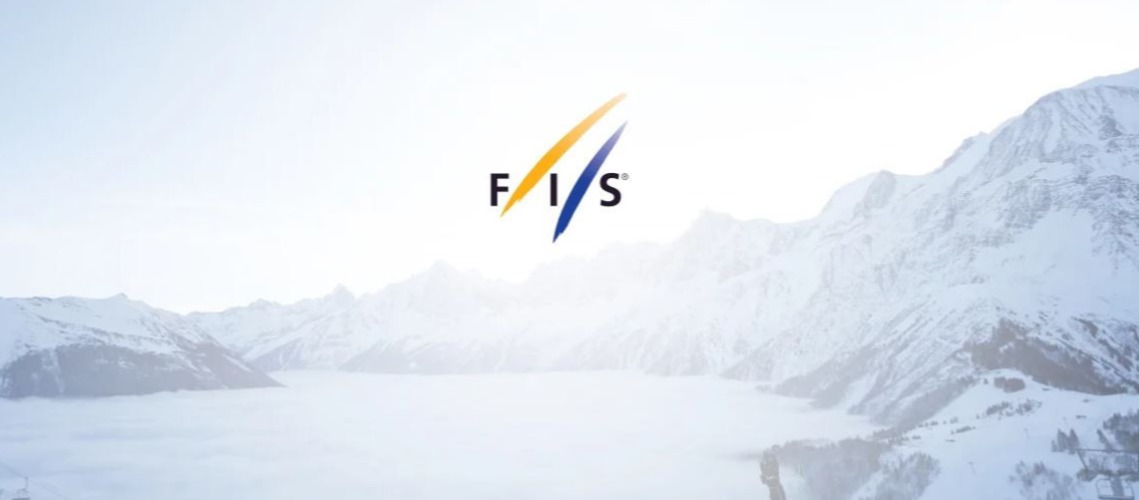 The Italian flag stands on Killington Audi FIS World Cup finish area with two Italian skiers on the podium occupying the highest steps.
Marta Bassino notched her first alpine skiing World Cup win launching her day with an attacking first run of 49.05sec on a course shortened because of gusting winds at the planned start line.
The two runs start has been moved down to the reserve position due to wind in the morning, despite that the course crew and organisers pulled off an exceptional event for today's Giant Slalom.
Marta demonstrated a complete mastery of skiing by completing her race with the third-fastest time and a total of 1min 38.19sec to win by 26-hundredths of a second.
Brignone, winner of the Killington giant slalom last year, delivered a storming second run of 48.81. She clocked the quickest second run climbing the ranking by six positions finishing with her 20th career podium.
Home favourite Mikaela Shiffrin skied in front of enthusiastic home fans, settled for third with a combined time of 1:38.48.
Mikaela Shiffrin fought her way to a third-place finish in Saturday's tight giant slalom. Italy's Marta Bassino won her first World Cup race by .26 over countrywoman Federica Brignone, with Mikaela rounding out the podium, trailing Federica by a mere .03 hundredths for third.
Due to high winds, the race organizers were forced to move the start down to the reserve start prior to the first run, therefore making it more of a sprint. After Mother Nature poured rain on Killington on Thanksgiving, the surface was prepared amazingly by Tom Johnston and his team, once again. Unlike in past years when it was a vertical ice rink, this year the snow was a bit grippier, so coupled with the shortened course, it can create a scenario that didn't allow for much spread in the field.
"I guess I thought that the surface would be a little bit harder," Mikaela said, "it was surprisingly easy to track the edges in the snow and I think I was pushing a little bit too hard in the wrong way, so I was a little bit harsh on the skis. Second run I was trying to still be really aggressive but a little bit softer on my edges and I felt much smoother and more flowy. I felt pretty good with my skiing in both runs, so I'm pretty happy with the day."
With her performance today, Mikaela joins cross country teammate Sadie Bjornsen in leader bib land, solidifying the two women's shared place in history as the only two American women to ever share the honor of wearing the leader bib at the same time.
"It's really awesome to see Sadie and the cross country girls continue to have such strong results on the World Cup," Mikaela said after her race in Killington, "I'm psyched we're both starting the season with strong skiing and even more psyched we both have the leader bib! Sadie is such an awesome person and she deserves it!"
Mikaela was joined in the points by teammate Nina O'Brien, who ended up 28th, making her two for two in scoring points at World Cup giant slalom races this season. "I had a solid race in Soelden (Austria), and it gave me the confidence that I had the speed, so I feel like there's not as much anxiety about how you're going to stack up against others. Today, I was honestly trying to not overthink the moment, and be comfortable and go for it. The crowd didn't psych me out at all. I love hearing them cheer loud. I had some good turns out there, and I'm actually skiing really well - I'm starting to show that in the race, but I'm still struggling to get a full run down while being aggressive and going for it. Overall, I think it's going in a good direction."
After having an extremely fast top split, AJ Hurt finished just outside of the top-30 first run, while Keely Cashman and Storm Klomhaus did not finish. Paula Moltzan did not start, making the decision to focus her energy on Sunday's slalom. Mikaela will lead the women in Sunday's slalom, as she goes for a 4-peat on Killington snow. Paula Moltzan, Nina O'Brien, Katie Hensien, Keely Cashman, and Foreste Peterson will start for the Land Rover U.S. Alpine Ski Team.
Shiffrin remains in search of a first giant slalom win at Killington, where she has won three slalom races.
The young New Zealander Alice Robinson, who pipped Shiffrin to win the season-opening giant slalom in Soelden, failed to finish the first run. Robinson surprised all with her presence in Killington after a bone bruise in her left knee. She decided to take part in the second Giant Slalom of the season after the all-clear message from the doctors.
Share This Article