Marcel Hirscher Takes 5th Win In Zagreb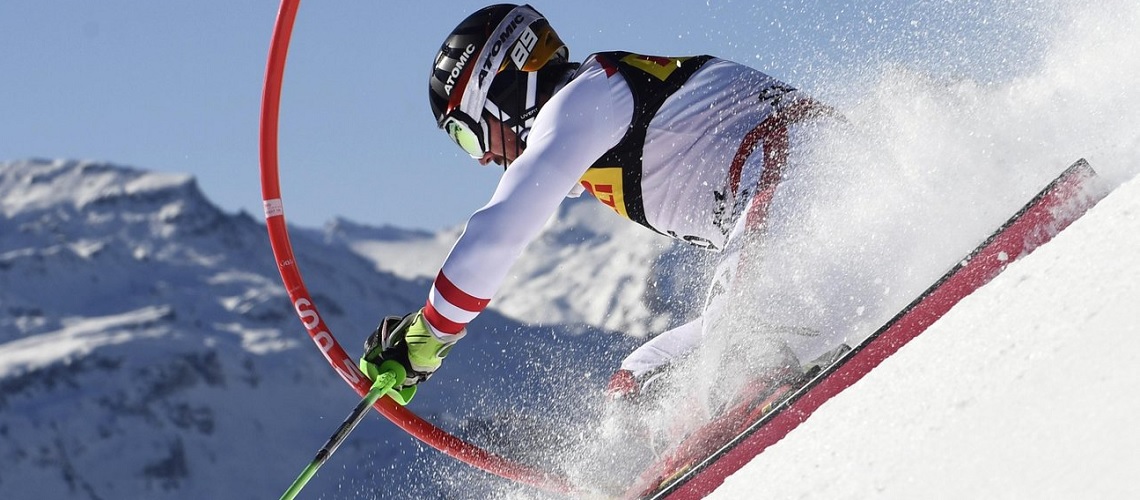 The "slalom month" has started in Zagreb with the first of five classical slaloms to take place in January. Great conditions awaited the slalom skiers on Sljeme and Marcel Hirscher is the one that handled it the best today and crowned himself "Snow King of Zagreb" for the fifth time.
Young gun Marco Schwarz, who just claimed his maiden World Cup victory in the city event in Oslo, laid down a flawless first run and took the lead, ahead of his teammates Marcel Hirscher and Manuel Feller. Unfortunately, like Manuel Feller two years ago, he didn't manage to bring down his second run and DNF'ed.
So the door was open for his contenders to grab the win. And Marcel Hirscher, after two races off the podium, earned his way back on the top of the podium, to grab a fifth slalom win in Zagreb. Finishing second +0.37 off the pace in first run, he skied an aggressive second run and recovered from several tricky situations to finish on the top of the podium for the 64th time.
In second position, Alexis Pinturault managed to earn his first slalom podium since Wengen 2014. This summer already, he showed great performances in this discipline, but he struggled to show it over two runs on the World Cup. It's his 4th podium in slalom, including two wins. With this result, he also takes the 8th rank in the slalom standings and the fourth in the Overall.
Manuel Feller rounded out the podium, earning his second podium placement in career after a 2nd place in the giant slalom in Garmisch-Partenkirchen. The Austrian is well known in Zagreb, as he was holding the mid-run lead two years ago, but as his teammate Marco Schwarz today, he couldn't finish the race then. Today the stars aligned and he could make the step on the podium.
Next week-end, the tech athletes of the men's Audi FIS Ski World Cup will gather again in Adelboden, for a giant slalom and a slalom on the Chuenisbärgli.
Results are availalbe here: Zagreb SL
Share This Article