Lifestyle Brand Volcom Honored With Doc Desroches Industry Award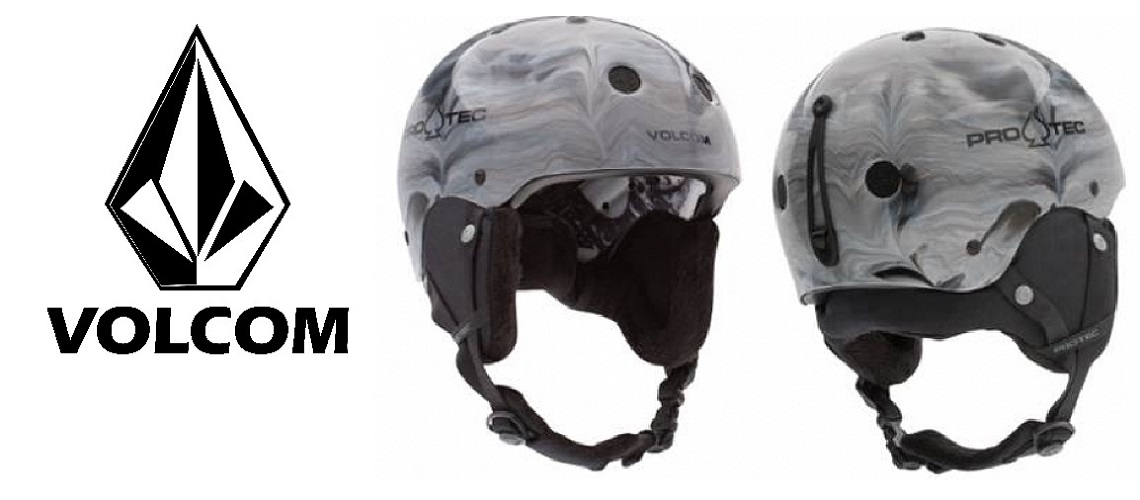 SnowSports Industries America and U.S. Ski & Snowboard recognized Volcom, a modern lifestyle brand rooted in board sports, with its annual Doc DesRoches Award for its support of U.S. Snowboard Team athletes. The award was presented during the Outdoor Retailer Snow Show Thursday (Jan. 30) in Denver.
The brand has been an innovative leader in the sport developing technology systems such as Zip Tech and TDS (Thermal Defense System) to advance product offerings for snowboard enthusiasts and elite athletes alike.
Volcom, a leading snow sports brand for over 20 years, announced its partnership with the U.S. Snowboard Team this fall through an
engaging video piece
that featured Volcom snow athletes and numerous celebrities. Volcom also created a line of co-branded merchandise to help promote the U.S. Snowboard Team.
To support the partnership, the brand has activated at Visa Big Air Presented by Land Rover in Atlanta and at the Land Rover U.S. Grand Prix events at Copper Mountain, Colo., and Mammoth Mountain, Calif. This partnership strengthens the brands connection to snow with an increasing wide roster of athletes that includes Hailey Langland, Marcus Kleveland, Arthur Longo, and Elena Hight to name a few.
"Our team suppliers are important partners and Volcom took its new role very seriously this past season," said U.S. Ski & Snowboard President and CEO Tiger Shaw. "Not only did it provide strong products technically for our athletes, but it has engaged as a strong lifestyle partner for our team's march towards the 2022 Olympics in Beijing."
The award has been presented each year since 2004 by SIA and U.S. Ski & Snowboard to recognize a national team supplier for its work in supporting the Team and its athletes. It is named in honor of Doc DesRoches, a long time industry leader who helped form SIA and led it for two decades. During that tenure he was instrumental in the development of the U.S. Ski Team's fundraising efforts, including the formation of the original New York Ski Ball, now the Gold Medal Gala, which has raised millions to support team athletes.
"This award is important to showcase lifestyle brands like Volcom who are innovative within our industry and truly engaged with helping support our top athletes," said SIA President and CEO Nick Sargent. "It's also very meaningful to us at SIA for helping preserve the legacy of our founder Doc DesRoches."
"Volcom truly values its new relationship with the U.S. Snowboard Team," said Volcom CEO Todd Hymel. "We have enjoyed working with the athletes and helping them on their journey. Their accomplishments this season at the Grand Prix and X-Games is a testament to the importance of performance and innovation, which are important principles for us at Volcom and for the U.S. Snowboard Team."
Volcom CEO Todd Haymel and CMO Ryan Immegart accepted the award from SIA President and CEO Nick Sargent and U.S. Ski & Snowboard Chief Revenue Officer Michael O'Conor at the Volcom booth at the Outdoor Retailer Snow in Denver on Thursday, January 30.
Doc DesRoches Award Winners
2004 - Rossignol

2005 - Atomic

2006 - All U.S. Ski Team suppliers

2007 - Spyder Active Sports

2008 - Volkl, Marker, Tecnica

2009 - SmartWool

2010 - Under Armour

2011 - Head Skis

2012 - High Sierra

2013 - POC Sports USA

2014 - The North Face

2015 - GoPro

2016 - Atomic

2017 - Stöckli

2018 - Burton

2019 - Spyder Active Sports

2020 - Volcom
Share This Article