Vlhova Finishes With WC Finals Slalom Win, Shiffrin Takes Globe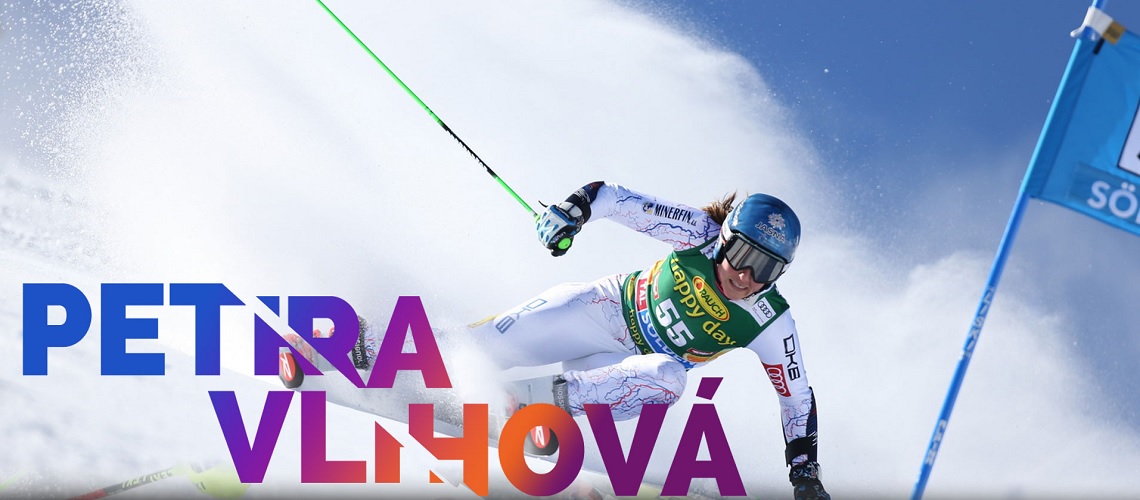 Vlhova secured her second victory in what has been a challenging season. Vlhova may not have quite reached the heights she expects of herself this season, but in her final slalom race, the reigning Olympic slalom champion produced a magical performance to remind the watching world that it is not only about Mikaela Shiffrin.
Heading in to the Audi FIS World Cup Finals, Vlhova had one win and four podium places to her name in her favourite slalom discipline. Not bad going for most but the Slovakian, who last year won the slalom Globe ahead of Shiffrin, was far from satisfied.
And in the swirling sleet and snow of Soldeu, Vlhova poured all of her frustration into two brilliant runs.
"You know my season was up and down and just, I don't want to say just, but just one victory this season in slalom, some podiums. The last race I was DNF (did not finish) but I felt good, so I wanted to come here, to show my skiing in the last races and to have a good feeling for the next season," Vlhova explained.
She did just that. Powerful and aggressive in the morning run, she lay 0.32 seconds ahead of second-placed Leona Popovic at the halfway point. But all the drama was still to come. With conditions worsening and a tough set, featuring a fearsome bogey gate at the top of the final pitch, everything was on the line.
As skier after skier found themselves unable to deal with the lower section, all eyes turned to a top-five featuring Wendy Holdener, a two-time winner this season, Shiffrin, Swedish veteran Anna Swenn Larsson plus Popovic and Vlhova.
First Holdener, one of the modern era's great technical practitioners, went and a series of mistakes further underlined the difficulty. Up stepped Shiffrin. A morning error just before the finish had left her in fourth but the all-time most successful World Cup slalom skier was in the mood, producing a typically thrilling charge.
The challenge had been laid down and it proved too much for Swenn Larsson, who straddled a gate and let out a roar of frustration.
The noise was very different from Popovic. The 25-year-old Croatian had started 65 times on the World Cup tour but never before had she finished on the podium. Committed from the gate, she tore down the course, mastered the pitch that caught so many out and went past Shiffrin – not a bad scalp for your first podium.
Finally, up stepped Vlhova. One of the few final skiers to make an error on the flat top section, she was down at the third split but in the true style of a champion racer, Vlhova pulled it back and grabbed her second win of the season by 0.43 seconds. She ends third in the standings, with Holdener doing enough to hold on to second.
"I am super happy to finish the season like this," the Slovakian said simply.
For Popovic, it is party time.
"First time on the podium feels amazing of course," the Croatian said with a beaming smile. "I had the feeling all the way through the season that I was maybe better than I showed, so I am so happy that I pushed two good runs today and it paid off."
Third place may be unfamiliar for Shiffrin – incredibly it was her second worst result of the entire season – but as is her way, she was taking pure positives.
"It was really fun to race, it is a challenging slope and kind of interesting to finish the season with that because for me it gives a lot of insight into the kind of things we can work on through the summer and into the preparation for next season," said the woman who finishes the 11 slalom races with a record of six wins, three second places, a third and a fifth.
The fact she is thinking about next season after her efforts this term – 13 wins so far – will no doubt be chilling for her rivals. But the American superstar did give a brief glimpse into just what it is like to race with the tag of the best ever.
Shiffrin skied onto the World Cup podium for the 137th time, taking third in the World Cup Finals slalom in Soldeu, Andorra to tie the record for most alpine skiing World Cup podiums for a woman. She also received her seventh career slalom World Cup crystal globe, marking her the most dominant slalom skier of the 2022-23 season.
"My first several slalom globes, it's almost like I won them almost without understanding," Shiffrin reflected after the race. "I had less pressure when I was skiing—feeling young, just trying to earn my spot to be racing on the World Cup still. Now there's always a little more weight. Every single race I feel the weight of having to be one of the best in the world no matter what the day is. It's quite a privilege but somedays it's quite heavy. But today it didn't feel heavy, it just felt like a really good opportunity. It was the best way to finish the season in a race."
Shiffrin's podium ties her with Lindsey Vonn's women's podium record and brings Shiffrin's total podium percentage above 55%, meaning that she podiums in more than half of her World Cup starts. The only men with more World Cup podiums are retired skiers Marcel Hirscher of Austria with 138 and Ingemar Stenmark of Sweden with 155. Shiffrin already has the most alpine skiing World Cup wins in history with 87, having beat Stenmark's record last week.
Plus, the Stifel U.S. Alpine Ski Team women won the FIS Nations Cup for slalom. The combination of slalom points earned by the slalom team helped achieve this great effort. This is the first time in history that the U.S. has gotten this title. This honor is highlighted by Shiffrin's stellar slalom performance this season as well as Paula Moltzan's top seven slalom ranking season.
"Every single race I feel the weight of having to be one of the best in the world no matter what the day is, which is actually quite a privilege but some days it's quite heavy," Shiffrin said. "But today it didn't feel heavy. It just felt like a really good opportunity."
"I feel good in GS as well, we will try to attack, to do as much as we can, to just enjoy (and) show my skiing," the reinvigorated star said.
Share This Article