Les Arcs Extends Summer Season & Offers Even More For Active People & Families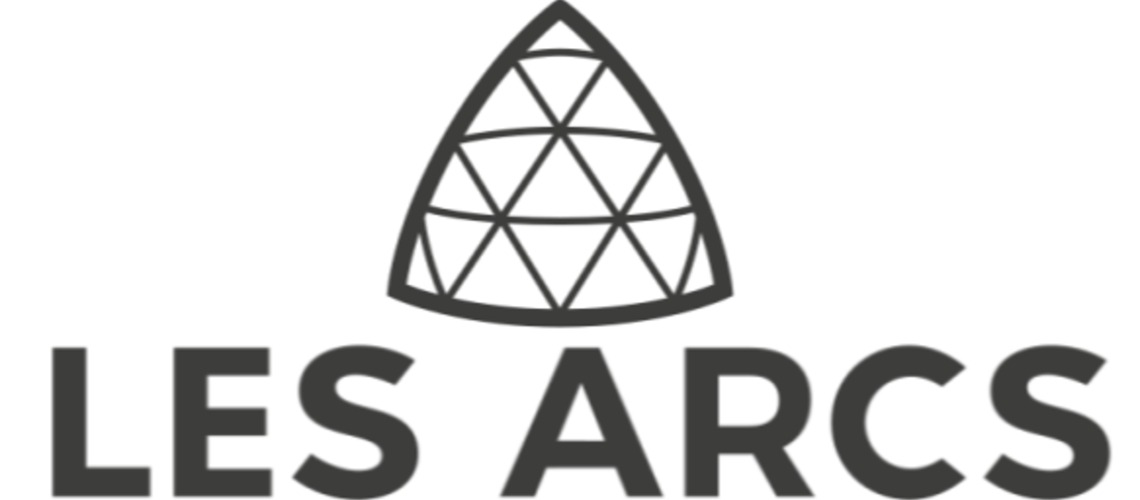 French Alpine resort Les Arcs will implement a progressive opening this summer, from June until mid-September, with visitors being welcomed both in the heart of the summer and the 'wings of the season'.
As well as several new activities including a high-altitude zip wire, a new children's bushwhack walk and a slackline course with UCPA, Les Arcs continues to be the go-to destination for mountain bikers, activity lovers and energetic families.
What's New for Spring/ Summer 2022
New Saturday Altitude Pass

A new pass that allows everyone to enjoy the whole Les Arcs-Peisey Vallandry area at a low price. Every Saturday from 2 July to 28 August 2022, mountain bikers, hikers and mountain lovers can get a day pass for 15 euros instead of the usual 26 euro.

New for summer Zip wire

At the top of Varet gondola, a new thrilling attraction awaits visitors to Les Arcs – the zip wire. The most fearless can fly down the 1.8 km long line at 130 km/hr. This unique experience can be enjoyed solo or with a friend, sitting or lying down in "bird-like" mode. Prices from 42 euro.

New Le Varet altitude experience

New for this summer is a unique altitude experience in the cabin at the top of the Varet gondola where the ski lifts are normally stored. The 200m2 cabin undergoes a transformation every morning, offering an enchanting lightshow. A hidden passageway reveals a universe made up of three different atmospheres that visitors are invited to wander around, listening, and watching the twirling light frescoes. Price 4 euro.

New panoramas at Carreley and Vallandry mountain animal museum

The new panoramic terrace at Carreley is perfect for a contemplative pause during a hike to enjoy the breathtaking views of Mont Blanc and the surrounding mountain peaks. The rocker deckchairs and the swing will entertain people of all ages. Equally, at the top of the new Vallandry gondola there is a terrace with a 360-degree view plus a new altitude museum devoted to the animals living in our mountains. Imagined and constructed in close collaboration with the Vanoise National Park and the Peisey-Vallandry territory, this unique museum with its 30 species of fauna is a place for discovery and awareness.
A family offering
HERO Pass

Families and children have always been at the heart of summer activities in Les Arcs, and it is the multi-activity HERO pass that makes a holiday in Les Arcs easy and varied. For adults and children alike, the pass gives access to a multitude of activities – from trail running to circus skills and from mountain biking to archery and mini golf. The HERO pass costs from 39 euro a week. (All HERO pass prices are outlined in the press pack).


New HERO site in Arc 2000

New for 2022, is a new HERO activity site in Arc 2000. It will include fitness classes, trampolining, hiking, bouncy structures for little ones and mini-golf. Also new this year, Arc 1800's kids' adventure course will include a series of zip lines for children aged 6 to 14.


New HERO Bushcraft walk

There is also a new Hero Bushcraft walk where you can test techniques for living in the great outdoors with minimal impact.
Biking for all
No matter what type of two wheeled activity takes your fancy, you will find it in Les Arcs. From some of the Alps' best mountain biking to quirky road cycling events. Biking highlights include:
Les Arcs Bike Park

Les Arcs Bike Park is one of the biggest MTB areas in the Alps, with 149km of trails, offering a play area with infinite possibilities.

E-Mountain Biking

Les Arcs is welcoming e-bikers, with the resort offering trails suitable for e-bikers. This year e-bikers can enjoy the high altitude 'Lake District' cross country trail with 360 degree breathtaking views and alpine lakes.

La Nocture des Ruelles event

Bourg Saint Maurice is a great base for any cyclist, and the unique event 'La Nocturne des Ruelles' returns this summer. A relay race in teams of two, this urban MTB race takes riders through the winding streets of Bourg Saint Maurice on a course strewn with surprises. The teams do a maximum number of circuits on a 1 km loop for 1 hour. A fun event for friends or family members.
Mountain sports and something a bit different
Trail Running

With many trail running options, Les Arcs also hosts several big trail running races, including the Trail des Arcs which takes place on 22 July 2022. The race leaves from Arc 1600, taking runners along walking paths for 14.8 km and 1000 metres of elevation gain.

White Water Activities White water rafting, kayaking and hydrospeed continue to be some of the most popular sports in the Tarentaise with Bourg Saint Maurice basin a world-renowed site for the sport.

New Slackline & Highline course with UCPA

The UCPA in Arc 1600 offers teenagers (15-17 years old) a proposal that is unique in France: a new week-long slackline and highline introduction course. Price from 680 euro/pers. (Accommodation, catering, sports supervision & equipment).

Nordic walking

A more all-round and dynamic activity than classic walking, this accelerated form of walking with specific poles stimulates the cardiovascular system and breathing while preserving your jointsand relieving your back. The "Balades des Colporteurs" offers this activity weekly in Les Arcs. 18 euro per 2.5 hour session.

Tree hugging

Marie-Odile Dion, a therapist and mountain leader specialising in botany, introduces holidaymakers to sylvotherapy, a therapy based on a physical link with trees. Price 32 euro per person or 85 euro for a family
Sustainability at the core of Les Arcs
Les Arcs continues to have sustainability at its core. Here are some of the actions they are currently working on:
Reducing and optimising the resort's energy consumption

Rehabilitating the local wetlands

Re-establishing plant species and reforestation

The Birdski programme

Stop Waste Tour

Educating visitors about the local heritage, flora and fauna
More details about all the summer activities and events for 2022 are available on www.lesarcs.com and the Les Arcs Summer 2022 Press Pack. Selected lifts will be open from 11th June, with the all the summer lifts open from 2nd July until 27th August. La Cachette chairlift will stay open until 10th September.
Share This Article