Les 2 Alpes Will Open For The Winter Season On 27 November 2021.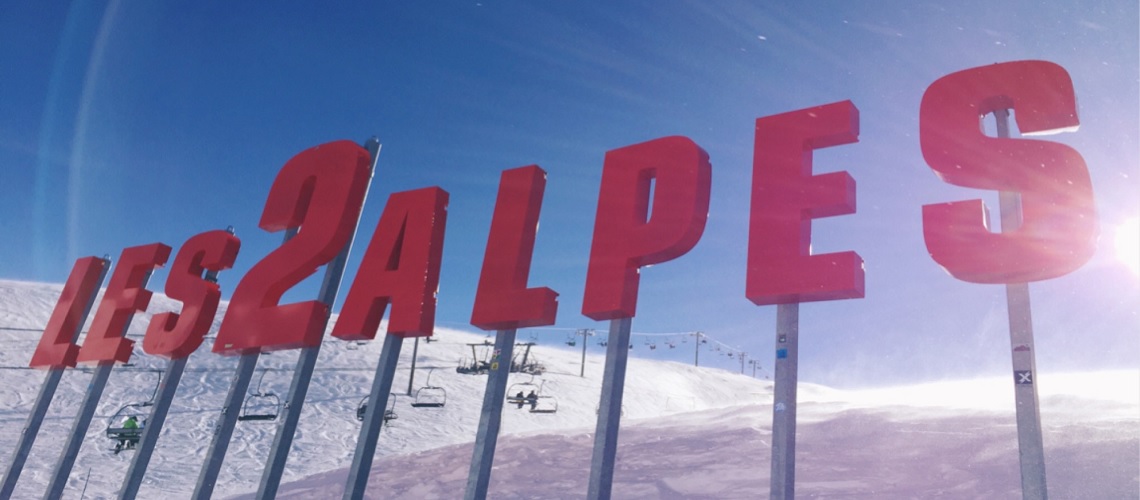 Les 2 Alpes can't wait to welcome skiers and snowboarders this winter. Thanks to its altitude, the resort guarantees good natural snow from the beginning to the end of the season.
Les 2 Alpes will open for the winter season on 27 November 2021.If the snow condition allows it, the glacier will open during the French half term, from 23 October to 7 November (and from 12 October to 10 November for pro skiers and snowboarders).
Since 1 December 2020, the lifts in Les 2 Alpes have been managed by SATA Group (it used to be Compagnie des Alpes under the name Deux Alpes Loisirs). SATA also manages the ski lifts in Alpe d'Huez and La Grave. As the ski lift didn't open last winter, winter 2021-22 will be their first winter season.
Fabrice Boutet, the CEO of SATA Group, says: "2021-22 is our first real winter. We want to make Les 2 Alpes a top-class resort. SATA Group is investing €128 million in Les 2 Alpes over the next 5 years to redesign the ski area and invest in more modern lifts. This winter a new cable car called Super Venosc will open in the Vallee Blanche area. The Pierre Grosse cable car, in La Fée area, which was installed in January 2020, will reopen and a blue run will be created f rom the top (also called Pierre Grosse). In 2022 work will start to build a new gondola to replace the Jandri Express. It should be ready in 2024. It will take skiers f rom the resort to the glacier, with a stop at 2,100m and at 2,600m. The new gondola will be able to take up to 4,000 passengers per hour (the Jandri Express can currently take up to 1,200 passengers). We are pleased to work hand in hand with the Tourist Office and the
Mairie."
Les 2 Alpes is aiming to receive a Flocon Vert, a label created by Mountain Riders. Only 8 ski resorts in France have been awarded a Flocon Vert.
Les 2 Alpes is one of the first ski resorts in France to recycle disposable masks. There are several bins across the resort where visitors can put their masks safely. They are then sent to the French company Versoo and will be disinfected, crushed and transformed into small granules to be used for new purposes.
Les 2 Alpes has 33 compost bins across the resort
Les 2 Alpes has new electric buses in the resort.
Every year the resort invests in more charging stations for electric cars.
To avoid to waste paper the ESF hasn't publish leaflets this season. They will use the 2020-21 and therefor also keep the same prices!
Key numbers for Les 2 alpes
3,600m The highest point of Les 2 Alpes' glacier, Europe's largest skiable glacier
1,650m The altitude of the resort
1 million Ski passes sold (on average per winter before Covid)
30 223 Tourist beds
173 millions Euro The average winter turnover (including the ski lift company, ski schools, ski shops, shops, restaurants, hotels)
200 kms of slopes. 70% of the ski area is above 2,000m
3,600. The top of the ski area is at 3,600m, the highest ski area in France
2,300 m of vertical descent, without taking a lift
44 Lifts - 18 draglifts, 16 chairlifts, 6 cable cars, 1 funicular, 1 tele corde, 1 magic carpet, 1 incline lift
96 Run12 black runs, 20 red runs, 50 blue runs and 14 green runs.
10 000 Visitors per day on average
18 Snow grooming machines working all year round
60 Hectares of artificial snow (representing 15% of the ski area)
250 snow makers
5 free lifts at the bottom of the slopes
New for winter 2021-22
NEW ACCOMMODATION
A NEW HOSTEL
Base Camp Lodge is Les 2 Alpes' second hostel (The People Hostel opened 3 years ago). Hotel des Champions, located in the centre of the resort, has been transformed in a new cool hostel with a mountain and design style. Over four floors, Base Camp Lodge has 30 bedrooms: double/twin room, family suite and dormitories for up to 10 guests. It also has a restaurant with some good vegan and vegetarian options, a fitness room, a sauna and a ski room. A night cost f rom €35 in a dormitory and €95 in a double room. Base Camp Lodge Les 2 Alpes will open on 10 December 2021. www.hotel-basecamplodge.com
NEW LUXURY CHALETS
Several new chalets opened in June 2021 – they will welcome guests for the winter.
Chalets Black COMBS and White COMBS: located by the Combe Noire, these stunning chalets overlook the resort and have beautiful panoramic views of the La Muzelle mountain peak and the Massif des Écrins. They can each sleep up to 15 guests. The chalets have a spacious lounge, cosy bedrooms and a wellbeing area with an outdoor Jacuzzi, a sauna, a massage room, an indoor pool with counter-current swimming and a gym. Breakfast can be delivered to guests and there is also the option to hire a chef. www.chalets-combs.com
Chalet l'Atelier. Didier and Florence Bel, the owners of the cosy hotel Le Cote Brune, have transformed an old carpentry workshop into a beautiful chalet. Made of wood, stone, glass and steel, Chalet l'Atelier has a modern and luxurious feel and can sleep up to 14 people. It has a spa area with a Jacuzzi and a sauna. www.chalet-atelier2alpes.com
Chalet le Petit Bes. Located in the village of Mont de Lans, which is linked to Les 2
Alpes via a chairlift, Chalet le Petit Bes is a cosy and stylish place to stay. Local artist Sophie Dode has created several large paintings for this chalet. https://www.facebook.com/ chaletlepetitbes
New residences/clubs Located by the new lift Super Venosc, Club MMV Les Clarines includes 158 upmarket apartments, for 2 to 10 people (f rom 32m2 to 91m2). Guests can enjoy the excellent facilities and services: indoor and outdoor swimming pool, spa, fitness room, activities for children f rom 4 to 15 years, ski shop, ski room, breakfast, meal and grocery delivery, etc. From €1,000 for a week. https://www.mmv-holidays.co.uk/ en/residence-club-ski-les-2-alpes- les-clarines
A new Belambra club is opening in Les 2 Alpes village 1800. Built in the 80s, Les 2 Alpes village 1800, is a car-f ree resort in the resort, with a beautiful view of the mountain. It was very successful for many years, but recently needed some investment. This new Belambra club is going to give a new life to village 1800. https://www.belambra.f r/club- vacances-les-2-alpes
NEW BARS AND RESTAURANTS
Chez Nous 2 is a new tapas bar managed by 2 enthusiastic ladies, Ophélie and Sophie. They offer local produce as well as specialties f rom the southwest of France, the area where they are f rom. Located on Place de Venosc, Chez Nous 2 is a f riendly and cosy place to stop for a drink and a bite.
Las Rosas is a new Tex-Mex. Open from Tuesday to Sunday, rom 3pm to 11pm, Las Rosas is a fun place to have dinner and maybe a few tequilas! https://las-rosas.f r/
Wine tasting at 3,200m! It is known that wine ages more slowly at altitude. The team of the Refuge des Glaciers, a mountain restaurant on the glacier at 3,200m, is experimenting with wine. On 19 June 2021, with Stéphane Kandler from Chateau Tourril, they bottled 330 bottles of Minervois from a 125-litre barrel. They brought the barrel on the glacier last autumn to see how it would age. It will be possible to taste the wine from October 2021. If it is a success, they will do it every year.
Ecotable is a new label in France awarded to restaurants having an eco-f riendly attitude. The label takes in account eight different criteria: supply, menu, health, recycling & waste, communication, natural resources, ethics & social, non-food products.
The mountain restaurant Le Diable au Cœur, famous for its cosy atmosphere and excellent cuisine, has been awarded the label.
Since summer 2021, the Diable au Coeur has a chef's table for 8, La Table d'Emma: www.lediableaucoeur.com
NEW ACTIVITIES
Snowshoeing & Apero. from February 2022, the Bureau des Guides will organise snowshoeing outings early evening with an outdoor 'apero' (drinks and nibbles).
During winter 2020-21, Les 2 Alpes has launched Rando Gourmande. The concept is simple: a walk with several stops to taste local produce such as charcuterie, cheese, chocolate, walnuts, elderflower drink... This activity was so successful that Les 2 Alpes has decided to organise it once a week during the school holidays. More information will be available soon on www.les2alpes.com
The ESF Les 2 Alpes offers a new 5-day programme for ski touring enthusiasts. It will take them across the Oisans valley and they will climb a total of 5,500m and ski down some unforgettable runs. The guides will teach the participants how to use their equipment at its best, how to study the state of the snow and the forecast. www.esf2alpes.com
The Chamois Lodge hotel is opening a spa. Spa By Chamois Lodge has a steam room, sauna, jacuzzi and treatment rooms. www.chamoislodge.f r/en/
Jeremy Edwards director of European Ski School, talked about freeride in Les 2 Alpes:
''Freeride takes us into a world where the realm of the skier meets that of the untamed mountains. Without markers or signposts, this is a place where decisions have consequences. Off-piste, skiers must take responsibility for their own safety or go with a professional instructor or guide. The environment has its risks, but the rewards are spectacular.
"Whether floating through powder, or cruising on spring corn snow, the conditions underfoot provide an endless variety of challenges and surprises. The terrain and scenery change too, from austere towering mountains to meadows, forests and remote valleys that are home only to chamois and ibex.
"Les 2 Alpes has a fantastic variety of freeride terrain to explore, be it challenging runs close to the pistes or legendary descents far from the lifts. Classics like Chalance, Rachas and the Belle Etoile faces are easily accessed but warrant respect, while the routes to St. Christophe or La Grave require planning, complex route-finding, and a minimum of half a day."
Share This Article