LEKI Hot Shot S – Ski Poles That Warm You From The Inside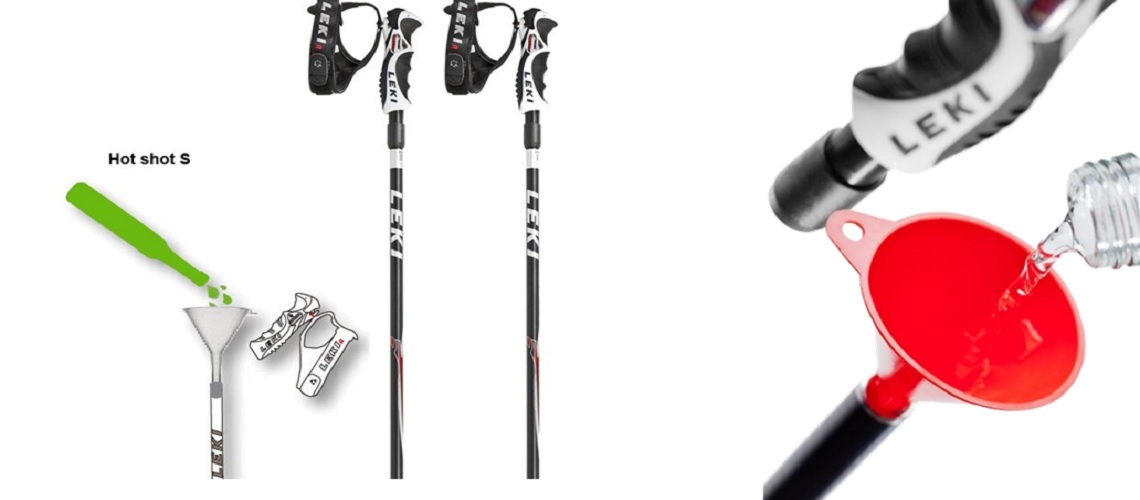 Hot Shot S will delight those fancying a sip while underway. Unscrew the grip, fill it up, and screw back the grip. Amazingly easy and fast. These poles deliver extra safety and comfort through high-strength aluminium shafts and the Trigger S system.
LEKI's Hot Shot S ski poles are perfect for the cold days on the slopes when a little inside warmth is needed. Before you hit the piste, simply unscrew the grip, fill the pole with 138-200 ml of your favourite tipple, and screw the grip back on – no need to carry a hip flask.
The Hot Shot S has a high-strength aluminium shaft and the Trigger S system. The Slim Downhill Speed grip with four finger grooves gives a releasable grip which can be attached directly to your LEKI Trigger S gloves without the need for a strap. The Trigger S poles and gloves together provide for outstanding skiing enjoyment, safety and superior comfort. Otherwise the LEKI Shark strap, provided, will fit round your current gloves and is individually adjustable for optimum fit.
The Aluminium HTS shaft is stable, extremely robust and very durable. The basket on the bottom is the Cobra Alpin which is neat and can be replaced. The tip is carbide for precise placement and grip on any surface.
The perfect stocking filler for the skier in the family.
Lengths: 110, 115, 120, 125, 130 or 135 cm
Share This Article