Legendary Artist James Niehues Continues Quest To Illustrate 50 Of America's Most Iconic National Park Landscapes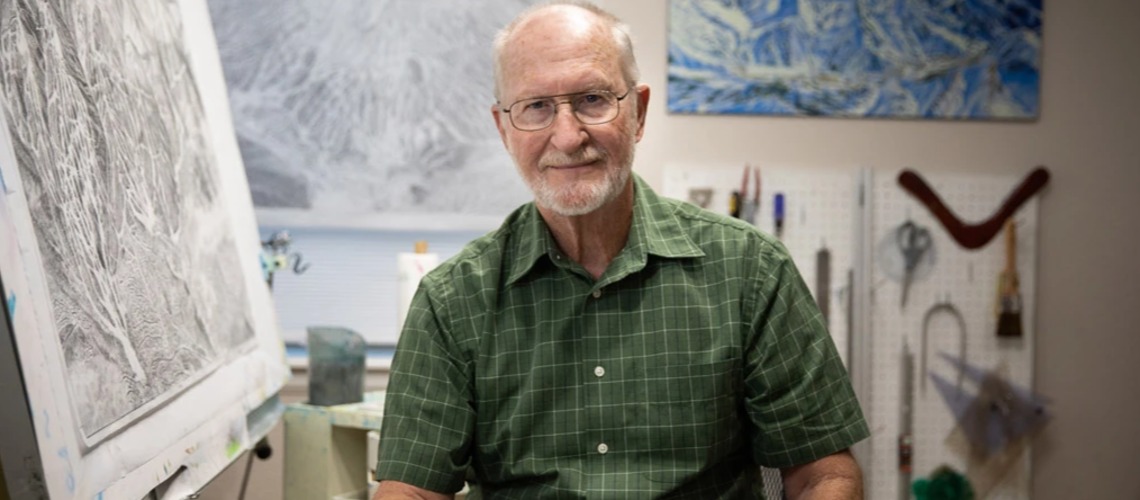 James Niehues, the celebrated artist behind the evocative hand-drawn depictions of more than 200 ski resorts across the globe, announced today the addition of six new sketches to his American Landscape Project, bringing the total to ten.
After 35 years as one of the most established mountain guides in winter sports history, Niehues is now setting his exacting eye and inimitable talent on celebrating America's most beloved National Parks and breathtaking landscapes. The additions of Sunrise Point (Bryce Canyon NP), Grinnell Lake (Glacier NP), Niagara Falls, Longs Peak (Rocky Mountain NP), Governors Ridger (Mount Rainier NP) and Mount Washington in New Hampshire comprise the Second Series, which commenced in May with the First Series: Yosemite NP, Grand Canyon NP, Zion NP and Grand Teton NP.
"The magnificence of the National Parks and public lands extends beyond one region or one area of the country," said Niehues. "With the release of these six new landscapes that stretch geographically from coast-to-coast, I hope to highlight the vast beauty that's just around the corner for each and every person in the United States," said Niehues.
At the start of the project, Niehues released 25 limited-edition Art Prints for each of his new Yosemite, Grand Canyon, Zion and Grand Teton National Park sketches, with very still few remaining. In keeping with that tradition, 12 limited edition Art Prints for each of the six new locations will be signed and individually numbered by the artist. Unsigned prints are also available for all 10 locations.
As a continued show of commitment to making the National Parks and public lands enjoyable for generations to come, James Niehues and his publisher, Open Road Ski Company, will continue to donate 10% of the sale from each signed prints to the National Parks Conservation Alliance to help support their mission to protect and enhance America's National Park system.
To follow Niehues' journey on documenting the beauty of America's public lands and to help in selecting which areas he captures next, visit jamesniehues.com, and follow his adventures on Instagram and Twitter @jamesniehues, and on Facebook @jamesniehuesorsc.
Share This Article