Keep On Racing – The New Xcomp Binding From Marker, Serious Settings !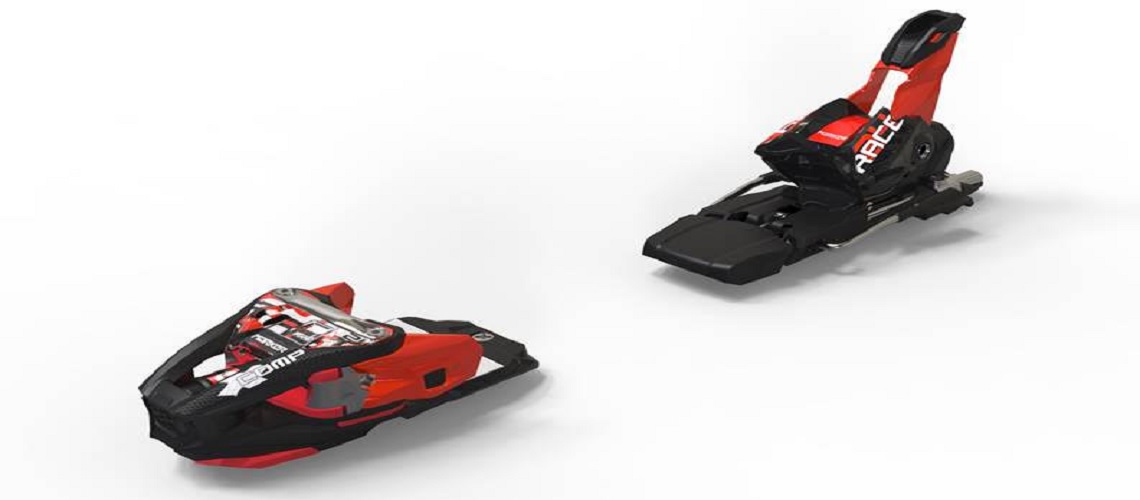 The new Marker Xcomp 18 and 24 racing binding is set to hit the market during the 2019/20 season. The latest entry from the Bavarian binding specialist draws on the best aspects of its two predecessors, the Race Xcell and Comp.
The new Xcomp delivers uncompromising power transfer while also allowing more forgiveness as the skier navigates the race course. With its new single piece toe design, the Xcomp utilizes the proven 3-hole screw pattern from the venerated Comp bindings. With the elimination of the front toe bracket, the toe piece is now screwed directly to the ski, a proven favorite for many World Cup athletes around the world. This connection method repositions the interface closer to the boot for optimized power transmission and turn initiation. Performance is further enhanced through two important features adopted from the Xcell: the toe and heel pieces on the Xcomp are built with high-quality magnesium components, and the triedand- true X-shaped damping mechanism – the XCell piston – absorbs the quick jolts and bumps on rough terrain, promoting a safe and comfortable ride with optimal control. A Teflon gliding AFD keeps the interface between the boot and binding smooth and even.
"This new binding brings forth the very latest inputs from the World Cup, with smoother handling that enhances the skier's ability to make a split-second recovery," says Michael Mangold, Head of R&D for Marker.
Deliveries of the new Xcomp 18 and 24 to authorized Marker racing binding retailers will begin in time for the 19/20 racing season.
Key features of the new Marker Xcomp
DIN Settings: Xcomp 18: 8-18, Xcomp 24: 12-24 , very very serious settings!

Toe and heel pieces built from high-quality magnesium components on Xcomp 18 & 24

3-hole screw pattern in new toe piece

Two additional shock absorbers in toe piece

Teflon gliding AFD
Share This Article