Kassbohrer Signs Multi-Year Supply Agreement With Ouster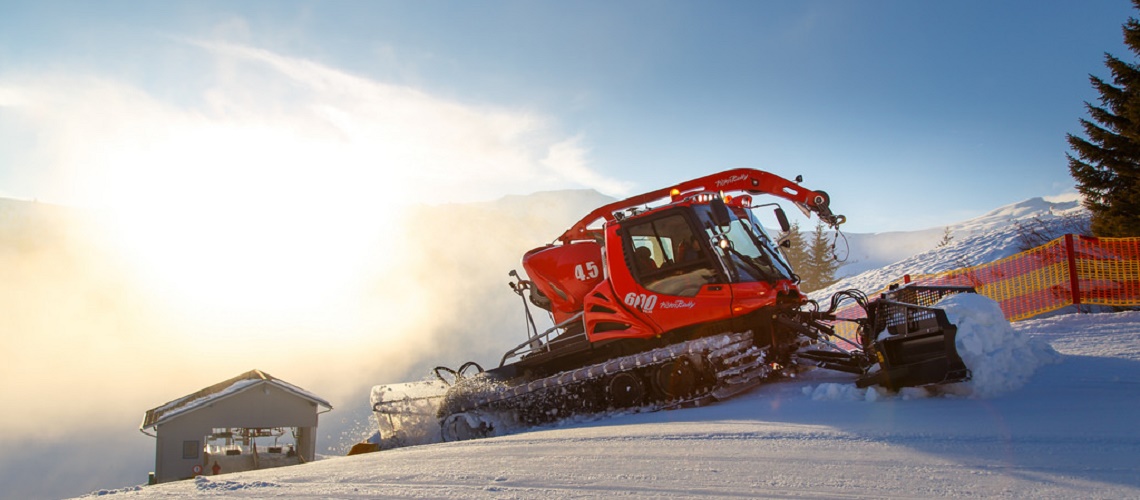 Ouster, Inc. ("Ouster"), a leading provider of high-resolution digital lidar sensors for the industrial automation, smart infrastructure, robotics, and automotive industries, today announced that it has signed a multi-year strategic supply agreement with Kässbohrer Geländefahrzeug AG, a manufacturer of tracked vehicles. Kässbohrer will deploy Ouster's digital lidar sensors for certain SNOWsat technology used to measure snow depth and maintain ski slopes.
"Precision management of snow depth is critical for economical and environmentally sustainable ski slope maintenance," said Steffen Kaiser, Chief Financial Officer & Chief Digital Officer, Kässbohrer. "Lidar is a key underlying technology for the system that powers these vehicles, and we have selected Ouster's sensors because they meet the resolution and cold weather performance requirements necessary for the unique use of our SNOWsat system."
For more than ten years, SNOWsat has been offering software solutions for ski resorts. As of today, 2,500 SNOWsat systems are used by 350 customers in more than 20 countries worldwide. The SNOWsat system is a fully digital platform for networked operations in ski areas, allowing all data and costs to be centrally managed.
"Kässbohrer's application of our sensors is a great representation of the diversity of use cases for lidar, and a market that is deploying the technology today. Ouster's digital lidar offers high-performance and reliability in extreme environments whether on a ski slope, in a mine, or on industrial equipment," said Cyrille Jacquemet, GM of Ouster's EMEA markets.
Ouster produces and ships sensors to customers worldwide. Since embarking on a sales strategy in 2019 to accommodate market interest from Europe, the Middle East and Africa, Ouster has been able to deliver on demand across all four of its verticals.
Ouster invented its digital lidar in 2015 and is a leading manufacturer of high-resolution digital lidar sensors used throughout the industrial automation, smart infrastructure, robotics, and automotive industries. Ouster's sensors are reliable, compact, affordable and highly customizable, laying the foundation for digital lidar ubiquity across endless applications and industries. Already hundreds of customers have incorporated Ouster lidar sensors in current products or those in development for imminent commercial release.
Share This Article