Kajsa Kling Announces Retirement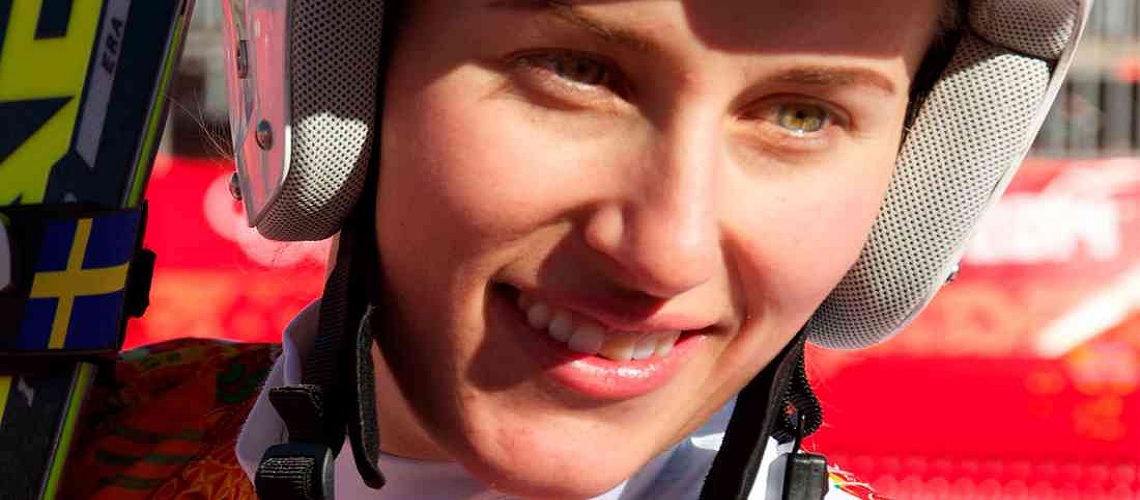 Kajsa Kling, who in the past season took a timeout from the competition has made the decision not to return to the World Cup and thus finishes his Alpine career.
Kajsa made his debut in the Alpine World Cup 2007 at the age of 18 and ran a total of 179 World Cup competitions during the career of which she ended up among the top ten 31 times.
Born in Åre, Kling competes in all five alpine disciplines. At the 2010 Winter Olympics, she finished 26th in the giant slalom. On 28 December 2010, Kling crashed during a giant slalom race in Semmering, Austria, which ended her 2011 season.
On 14 December 2013, Kling took her first World Cup podium, placing second in a Super-G race in St. Moritz, Switzerland
"Kajsa has had a great career and it has been a privilege to be able to be part of it. Kajsa is seen from us in the national team as an extremely driven, colorful and wise sportswoman who managed to create opportunities for himself to reach her full potential. The national team loses both a profile and extremely skilled athletes, but Kajsa will always have a place or a home with us in the Alpine family, "said Tommy Eliasson Winter, Alpine manager at Ski Team Sweden Alpine.
Kajsa Kling's open letter can be read in its entirety below.
"I have made a decision to end my Alpine career. It is with mixed feelings that the decision has been taken but I feel in my heart that it is correct. I have turned and turned it around in many turns, and it's finally landed I'm done. I am incredibly proud of what I have accomplished and succeeded in and is very grateful to all people who have been there in a contraction. Without all of them, nothing would have been possible and I will carry with me everything I received forever. I have been part of the national team for 10 years with mixed results and ups and downs. I have pushed myself as hard and as much as I can with the conditions I have had. In addition to the sportsman I have come to know amazing people and we have together created memories for life. These are the people and memories I will remember most from my career. It's a time that I'll look back on with joy, though the last two years took more power and energy than it actually gave.
"The year 2017 was the heaviest year in my life. I had driven both body and bud to the bottom and needed to recover from training, competition, pressure and all that involved in elite efforts. Being an elite rider is about to stay as close as possible to the maximum, but the limit of what's max and what's too much is hard. I feel recovered for a long time where I feel good and the body responds as I want to exercise, but the motivation I thought would come back as I feel better. The driving I've had and still has within me is aimed more than just skiing at the elite level. I can not say that my end has become as I thought it would be, but with a smile I can ask myself how often everything becomes what you actually thought?
"I love this sport. Have always done. Thought for a while that love for skiing has gone out but it has appeared in new light. I look forward to seeing other sides of the sport. To get something back and to be part of it firmly in another way. What the way will be or how my future will look, I can not say right now and it feels liberating, but I know I want to be part of the sport that I loved and still do.
"I would have a lifetime to say thank you to all those who supported me during my career. To all are who believed in me. Especially in times when I did not believe anything at all. From the bottom of my heart. Thanks. See you!"
Share This Article