Japan's Resorts Ready For Upcoming Season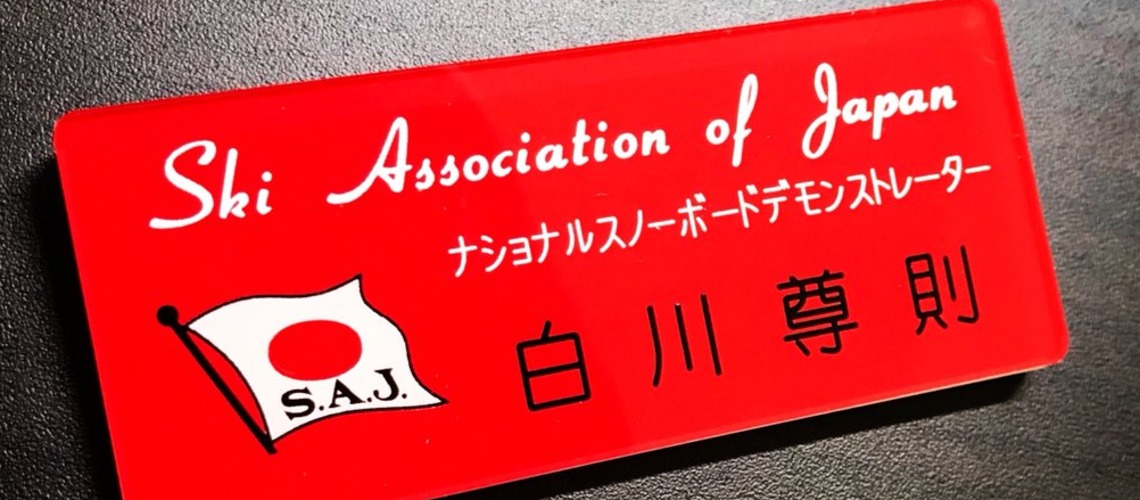 With autumn drawing in Japan is getting ready to look ahead to the 20/21 winter ski season!
How Hokkaido's ski resorts are staying safe post-Covid, Hokkaido
In response to Covid-19, Hokkaido Prefecture launched the 'New Hokkaido Style' campaign, encouraging new lifestyle habits and business customs as part of a new normal. In the resort, protective screens at desks, sanitation of high-touch areas, provision of hand sanitiser, floor stickers for social distancing, daily health checks for employees and temperature and travel history checks for guests are just a handful of the industry-wide approaches that have already been incorporated. Rusutsu resort in Hokkaido is operating reduced capacity on its airport transfer buses in order to better assure social distancing and gondolas are being disinfected between each ride. Kiroro resort has introduced digital menus in its restaurants, as well as implementing a strict guided seating process led by restaurant staff members.Over 500 ski resorts in Japan are operated by hoteliers all of which have brought their own supplementary initiatives to safety measures helping to keep ski resorts up and running in a safe way.
Escape the ski crowds and head to the lesser-known Gifu Prefecture
While not as famous as Nagano or Hokkaido, Gifu is well-stocked with ski resorts catering to all tastes and levels. Gifu hosts 35 resorts in total with 187 kilometers of slopes scattered primarily around the Gujo, Takayama and Hida areas. Takayama City and Gujo City, with their mountainous terrain, boast ski resorts with powdery snow. In particular, the Hirugano Highlands Ski Resort in Gujo City, offers numerous activities such as snow rafting and sledding, it is the perfect place for everyone from adults to kids. Additionally, Gujo has many ski resorts, including facilities that are fully prepared for handling foreign languages and foreign customers.
Enjoy natural, magically fine powder snow in the Togakushi Ski Area, Three Star Road
Located in Togakushi City, in the mountainous Kamiminochi District, is the Togakushi Ski Area where visitors can find well-balanced snow slopes with a total of eighteen runs. This is the perfect place to visit whilst exploring the Three Star Road route in Japan. All of the slopes are covered with the finest quality powder snow, leading skiers to the Togakushi Mountains that resemble the dynamic mountains of Europe. The maximum inclination of 31 degrees and the maximum length of 3-kilometers will bring satisfaction to any skier. Visitors can also enjoy cross-country skiing and snowshoeing to walk around on the snow in the vicinity of the slopes. This field of snow will satisfy skiers of all levels, from beginners to experts, as well as those who don't ski.
Nozawa Onsen unveils new gondola system, Nagano
Nozawa Onsen resort has announced a new gondola system will be unveiled in time for the 20/21 season. Nozawa Onsen Village is located at the foot of the ski resort spanning across three main areas covering 730 acres. The new gondola will replace the existing system, reducing travel time from 16 minutes to just eight minutes, skipping the mid-station stop making the resort more accessible. Nozawa Onsen ski resort in Nagano is already well set up to welcome international guests and even has a local micro brewery producing beer from the fresh onsen water. This resort has a fully preserved traditional town centre which is extremely rare within ski areas, meaning travellers can enjoy the unique Japanese culture both on and off the slopes.
Nest rebrands as Miru Collection, Niseko
Niseko based hotel Nest, has rebranded as Miru Niseko, part of the Miru Collection group. Miru Niseko is located an eight minute drive from Niseko Mt. Resort Grand Hirafu and Niseko Village Ski Resort. Miru, meaning to see or look in Japanese, embodies a refreshed point of view. Representing a union of design, nature and culture, each of the hotels within the group has a distinct mix of thoughtfulness and surprise, inspired by the richness of its location. Miru Niseko is made up of hotel rooms, apartments and lodges to suit the needs of all guests. Perfect for a winter getaway, Hangetsukohan Natural Park and Niseko Annupuri International Ski Area are within a 15-minute drive from the property.
The Spirit of the Mountain Welcomes Visitors back to Niseko
Hokkaido's most famous resort area, Niseko, has released a new campaign titled 'The Spirit of the Mountain' to showcase the region and reinvigorate tourism. Niseko Tourism is spearheading the project with the goal of welcoming visitors back to the four-seasons resort. The campaign video reveals to the world 'The Spirit of the Mountain' featuring the faces of dozens of the region's most well known and loved personalities – including the mayors of the three towns that encompass the region. This new video illustrates the depth of the spirit that resonates through Niseko's seasons, with the winter season on the horizon it is the perfect place to escape to.
Ritz-Carlton Reserve in Niseko Village, Japan
Opening in December 2020 Ritz-Carlton Reserve in Niseko Village will bring an unparalleled level of luxury to Japanese skiing. Ski-in ski-out adjacent to the Village Express within the heart of all-season Niseko Village, Ritz-Carlton Reserve adheres to the ethos - providing guests with an exclusive hand-selected "hideaway" destination in a relaxed and casually elegant atmosphere.
Soyumura Village 229 Ski Land Snow Festa, Hachinohe, Japan
Soyumura 229 Ski Land is the southernmost ski resort in Aomori Prefecture located in Tako-cho, north Japan. Soyumura 229 Ski Land offers visitors an abundance of snow. There are plenty of slopes for both beginner and advanced skiers. The slopes are family friendly making it the perfect place for first time skiers and those travelling with kids. 229 Ski Land Snow Festa is a fantastic event that can be enjoyed by children and adults. Family activities include hunting for treasures in the snowy mountains, making snow lanterns, taking part in dual-ski/snowboard races and more. The resort showcases a spectacular fireworks display in the evening for visitors to marvel at.
Share This Article