Japan Lays Out Season's Ski Highlights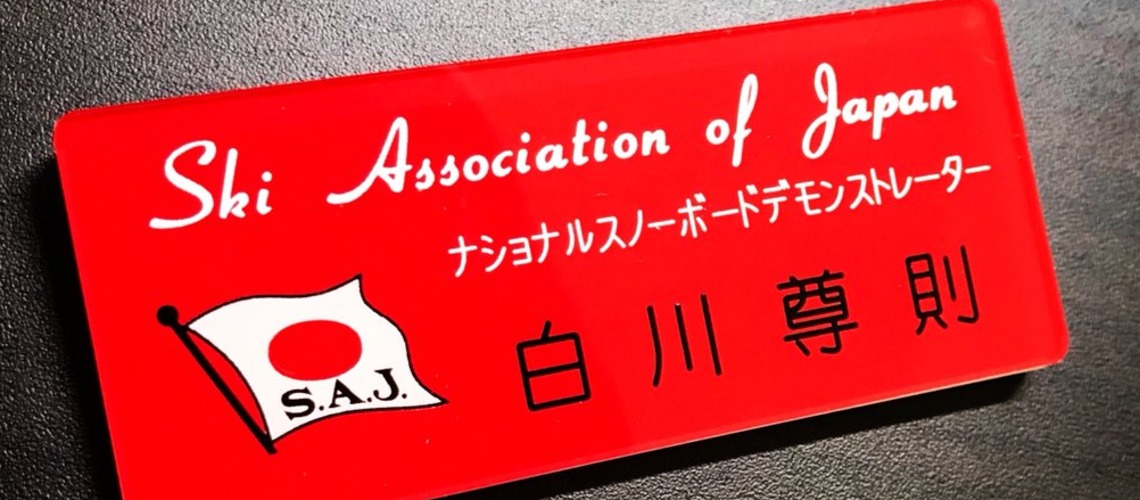 Japan is home to some of the best skiing destinations in the world. On the northern island of Hokkaido, the mountains are known for frequent snowfall, après ski means soaking in an outdoor onsen with a Sapporo Classic in hand, and dinner is the freshest sushi imaginable. Japan's ski resorts typically receive more snow than anywhere else in the world. There are around 600 ski resorts in total, average upwards of 600 inches of powder snow per winter. After last season's Covid-created ski drought, it is time to make up for lost ski time with a plan for winter 21/22. Here, we look at Japan's best new skiing experiences for this winter, including a few exciting hotel openings.
Yake Oku Season Pass to connect Shiga Kogen and Oku Shiga Kogen for the first time
Shiga Kogen Yakebitaiyama Ski Resort and Okushiga Kogen Ski Resortare collaborating this season and selling the ticket "Yakeoku Season Pass" that will connect both resorts. This will enable visitors to enjoy gliding in the vaster area as this is the first time a season ticket has been sold jointly by two ski resorts in the Shiga Kogen area. In addition, the purchaser of the "Yakeoku Season Pass" will be provided with the privilege of using the hotel directly connected to both ski resorts at a special room rate. This is part of a more comprehensive project of revitalisation of the area post-Covid. Like other Japanese snow destinations, the site is famous for its hot springs where skiers can relax after slopes. Also, another attraction at the foot of the Shiga Kogen area is Jigokudani Yaen-Koen, known as the Monkey Park, where wild monkeys come down from the trees to bathe in hot water.
Hanazono Resort new features for this winter
Hanazono Niseko is internationally renowned for its consistently high falls of light powder snow and its long ski season, from early December until April. This winter, Hanazono has been upgraded with new stations and chairlifts. In addition, an all-new gondola that will feature individual leather seats instead of benches to provide more personal space will send guests via an intermediate station to the top station located at the east end of the resort. The gondola also opens up the new courses on the eastern edge of the mountain. The top station is an entrance to an entirely new course, and the middle station allows direct access to the part suitable for the slope-debutants.
New Hakuba Iwatake White Park
Apart from the ski slope itself, the main attraction of newly opened Hakuba Iwatake is Hakuba Mountain Harbor. This viewpoint is located at an altitude of 1,289 m. With its impressive views the place is a hotspot in Hakuba all year round. The terrace of Hakuba Mountain Harbor offers panoramic views of the Hakuba Three Peaks (Mt. Hakuba, Mt. Shakushi and Mt. Hakuba Yarigatake) covered in snow. It is the perfect place for skiers and snowboarders to take a break between runs, but also for non-skiers who want to relax and enjoy the atmosphere.
Ski hotel news
New hotel opening in a spectacular alpine setting - Appi Kogen
Debuting in December 2021, ANA InterContinental Appi Kogen Resort will embody international luxury in a spectacular Alpine setting. The hotel is overlooking stunning slopes, and will make it a perfect place to stay for skiers this season. Appi Kogen is one of the best and most luxurious ski resorts in Japan, and it has been labelled St Moritz or Aspen of Japan.
Opening of the 'starry sky' hotel - The Minamiaizu Nango
Aizu Kogen Hoshi no Sato Hotel has recently opened, in September 2021. The Minamiaizu Nango area in Fukushima Prefecture has little light pollution, and the Milky Way and meteor showers can be observed even from a low altitude, so the concept of the hotel is "starry sky". Rooms are a mix of Western and Japanese style with the hotel featuring a fun colonnade lobby with the image of a sky full of stars. Hotel is a good base for sightseeing and skiing.
Plans revealed for Nikko Style hotel in Niseko
The Nikko Style Niseko Hanazono lifestyle hotel, which will be managed by Fujita Corporation, is set to open in 2024 in the most famous ski resort of Japan's northernmost main island, Hokkaido. The hotel will feature 234 guest rooms and suites, hot-spring facilities and a restaurant celebrating the ingredients of Hokkaido. This hotel will host guests in the Niseko Hanazono resort, which lies to the north of Niseko United, a ski area spread out at the base of Niseko Annupuri. Owing to its location, the hotel will offer access to winter sports and command impressive views of Mount Yotei.
Share This Article