Isbjorn Takes The Train To Reduce Environmental Drain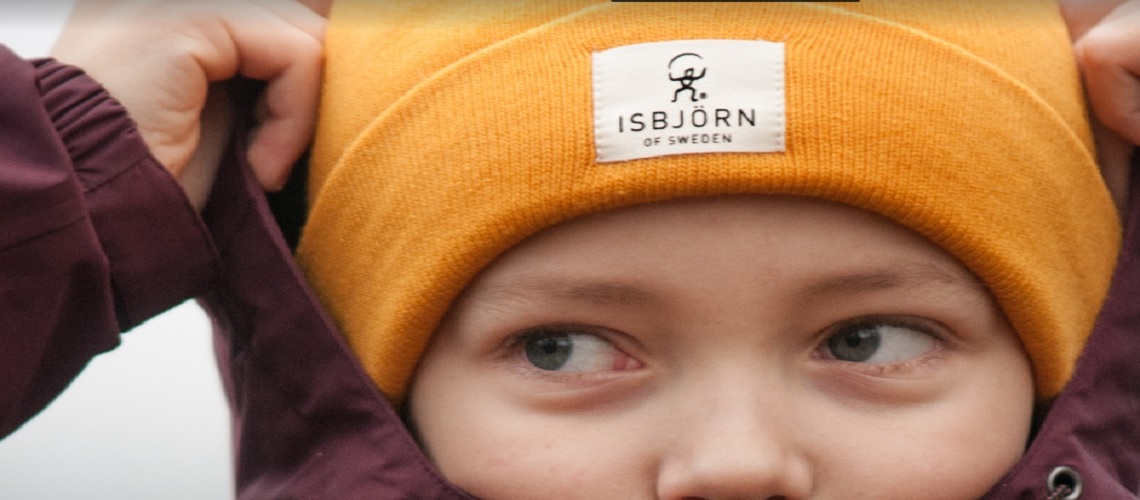 Sustainable children's outdoor clothing and accessories brand Isbjörn of Sweden continues its Green Promise to protect the planet, as it switches its freight from sea and occasionally air, to train from Autumn/Winter 2019 season.
As part of the company's Green @Heart heritage, which has meant always striving to be the most sustainable in all parts of its business, Isbjörn will now use train to transport its range, from the bluesign® approved factories it works with in north east China, to Sweden.
Switching to train freight means a journey time of just four weeks, compared to the two months it has previously taken by boat. It also puts an end to last minute airfreighting, should any last minute delays arise. Airfreight accounted for 69% of the carbon dioxide released in transporting Isbjörn products during 2018, whereas this could have been 16 times smaller by train.
Moving away from sea freight will also reduce diesel pollution, uncontrollable factors such as strikes by port workers, and increase overall safety. Another issue is moisture, as the cargo hold on a boat can get very hot, which can affect the quality of a garment even before it arrives at its destination. Isbjörn will now change from silicone to the non-toxic and environmentally-safer Absortech to protect future ranges during transportation.
Maria Frykman Forsberg, CEO of Isbjörn of Sweden, commented: "For more than 15 years we have endeavoured to be as sustainable as we possibly can. Now that China has invested significantly in its rail infrastructure, we can now use a much more climate-smarter mode of transport from China to Sweden. We will use rail as far as Finland and then the rest of the journey to Sweden will be by road and electric trucks where possible."
Maria continued: "Reducing, recycling, repairing and reusing are at the heart of everything Isbjörn stands for and our latest transport change coincides perfectly with the launch of our Green @Heart symbol on hangtags and merchandise. Our Green Promise to empower and equip future generations will continue, as we do all we can to protect the outdoor playground of young adventurers."
Share This Article