Isbjorn Founder & CEO To Be Awarded Top Global Women's Award In New Delhi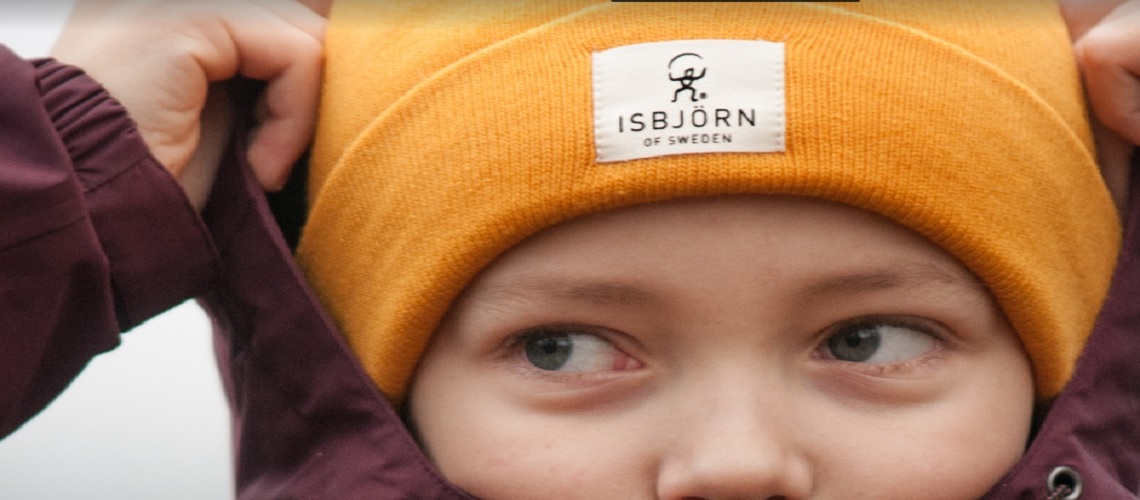 Maria Frykman Forsberg, co-founder and CEO of premium technical and eco-conscious outdoor children's wear brand,Isbjörn of Sweden,is to be awarded by The International Women's Entrepreneurial Challenge Foundation (IWEC) in New Delhi, 10-13 November 2019.
The IWEC Foundation is a global not-for-profit organisation which helps women-owned businesses connect and grow. The international economic empowerment program for women, which started in 2007, is assisted by the US Department of State, Chamber of Commerce and various companies worldwide. With its headquarters in New York City, The IWEC Foundation's reach encompasses women who are already in the global marketplace but want to further expand, as well as those who want to enter international markets.
Maria, who founded Isbjörn of Sweden with Camilla Schmidt back in 2005, will be recognised at the forthcoming IWEC Foundation Conference, which takes place in New Delhi from 10-13 November. Maria will be awarded with The IWEC Foundation Award and will also do a talk on import challenges to more than 250 delegates. Since 2007, annual conferences have previously taken place in major cities all over the world, including New York, Lima, Stockholm and Istanbul.
It was Maria's passion and determination to make the most sustainable outdoor clothing for children, with absolutely no compromise on adult performance, that has helped to driveIsbjörn's global success. Frustrated by the lack of good outdoor apparel for children after having her first child, Maria gave up her career as a management consultant to start Isbjörn with her business partner Camilla.
Now available in more than 15 countries, the brand continues to grow profitably year on year. Isbjörn is also the first outdoor children'swear brand to become a bluesign® system partner and the company's green promise to future generations is to provide them with the most sustainable, long-lasting "no compromise" products, so they can enjoy and help the planet and nature.
Maria Frykman Forsberg, one of the founders and CEO of Isbjörn, commented: "This is an incredible accolade for our passionate team, as well as myself. I'm very much looking forward to the conference in New Delhi and will certainly make the most of this valuable opportunity, not only to open new doors forIsbjörn and share my experiences, but also to learn from other female entrepreneurs. Many of the former awardees will be in attendance to celebrate the 12th annual conference, which will focus on accelerating business growth through Innovation and Integration."
Share This Article