Inghams Releases 'Elevate Your Winter' Campaign. Digital Tool To Find 'Right' Holiday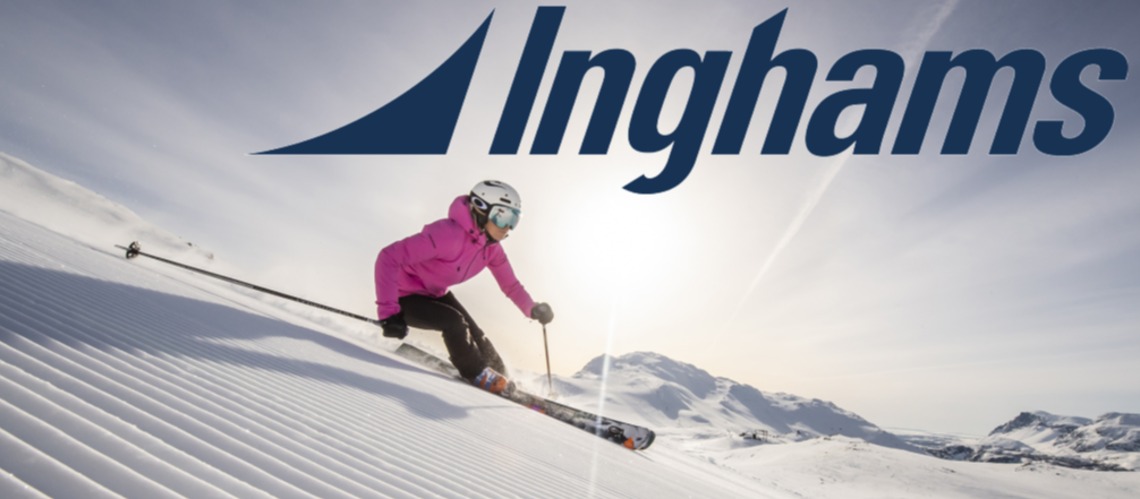 Inghams, the expert ski holiday operator, has this week officially launched its latest winter campaign for 2021/22, Elevate Your Winter – and there's more to it than the widely praised COVID-19 Online Hub showcased at its sneak peek media event last month.
Complete with an interactive survey to find the destination, accommodation and level of high-quality service led support most suited to every skier and snowboarder looking to book a holiday with them, Inghams' winter 2021/22 campaign takes getting people back on the mountain to another level.
The digital tool asks people about the kinds of things that are important to them on their holiday and then serves the user with inspirational suggestions on the destinations that match their criteria. Whether your ski holiday is 'all about the adrenalin' of skiing every run, 'all about the scenery' and finding the best views, 'all about the chill' and mountain lunch stop offs or 'all about the people' and making lasting memories with family and friends, or if you're looking for a bit of everything, Inghams are looking to 'Elevate Your Winter' with their expert knowledge on taking a ski holiday in Europe or Canada.
The campaign launch also sees the release of Inghams promotional video, featuring adrenalin sports commentator, Tim Warwood and the opportunity for skiers and snowboarders to enter into Inghams' draw to WIN a holiday for 2 people to Austria.
Joe Ponte, CEO of Inghams, said "We plan to make this winter bigger and better than any before. We've already seen a return to 2018/19 trading levels and 63% of Inghams direct bookings will be taking a ski holiday with us for the first time this winter. We're not only looking to get people back there, we're looking to 'Elevate their Winter' too.
"Providing the reassurance and guidance needed we continue to be with our guests at every step with the flexible policies, guidance and in resort support that can make a holiday. As we focus on the premium accommodation options and resorts that we know our guests love, our Inghams 2021/22 programme includes a number of renovated or new chalets, hotels and apartments. With chalets remaining an important part of the choice we offer our customers, we're delighted to say, alongside our hotels and apartments, across Austria, Italy and France, we have 17 chalets and chalet hotels to choose from for the coming winter."
Share This Article