Hydro Flask Introduces Day Escape Soft Coolers And Down Shift Hip Hydration Pack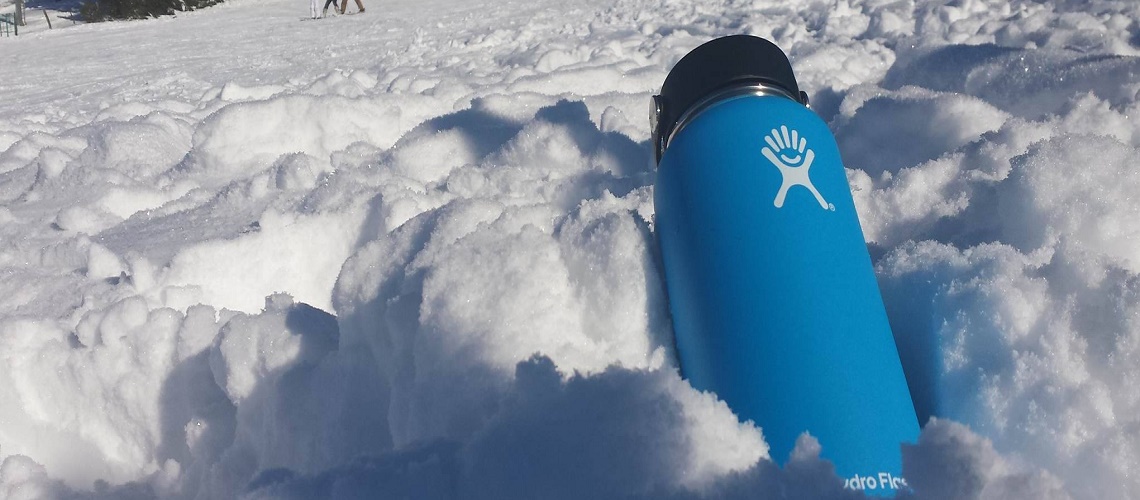 Hydro Flask
is excited to announce the launch of its new Day Escape Soft Cooler products, delivering up to 36 hours of cold performance in a lightweight, leakproof insulated design. The collection will include the 20 Liter Pack alongside the 18 Liter and 26 Liter Soft Cooler Totes. Hydro Flask will also launch the new Dry Storage accessory that provides durable, waterproof protection for personal devices and essentials.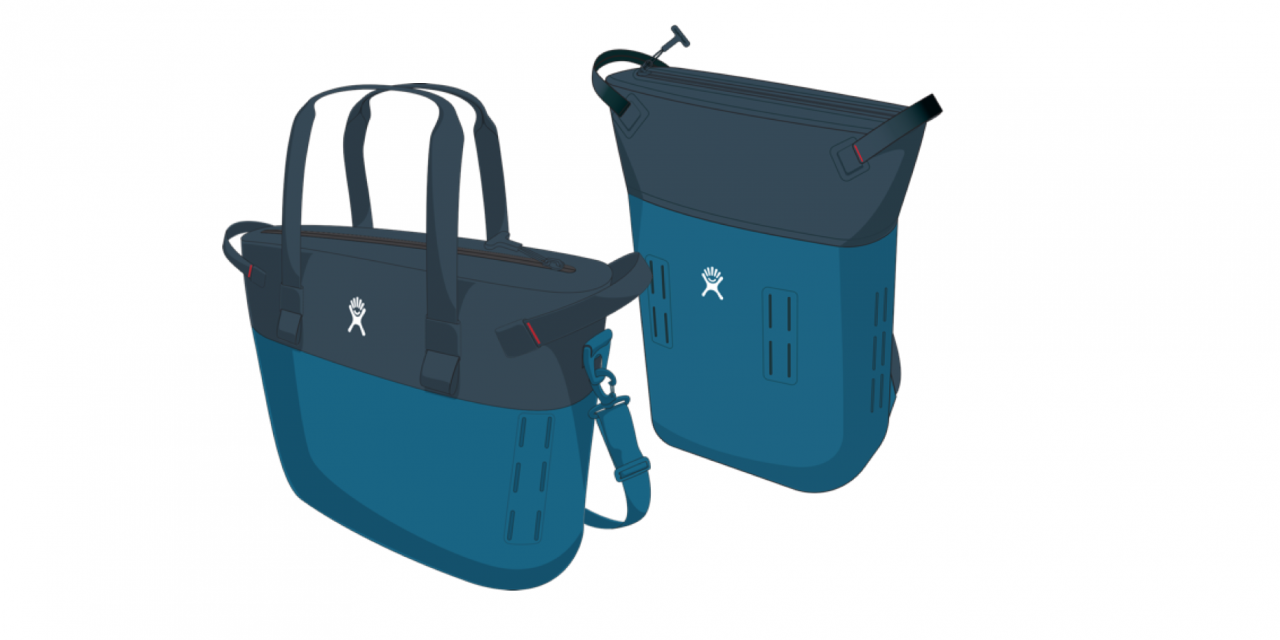 "We're proud to continue reinventing the form and function of soft coolers to meet the evolving needs of today's active, on-the-go consumers," said Hydro Flask Vice President of Product Development Jay Wilkins. "Now more than ever, people everywhere are seeking escape in the outdoors, both out on the trail and in closer-to-home adventures. Our new Day Escape collection offers the flexibility and insulated performance to go the distance for whatever the day may bring."
The Day Escape collection features Hydro Flask's unique smart insulation to keep food and drinks chilled for up to 36 hours. This cold-retaining technology places thicker insulation in the base where cold is most susceptible to loss, helping to eliminate temperature transfer without the added bulk. Each product has been designed with carefully selected, weight-conscious and durable materials for a lightweight, more portable carry. Leakproof construction with watertight zippers and welded seams mean no water in, and no water out, while the new Hydro Flask Dry Storage accessories easily attach to the laser-cut welded loops. All three Day Escape products also boast mildew-resistant, anti-microbial FDA food grade BPA-free liners and a category leading 5-year warranty. They will be available in two colors: Harbor and Breeze.
Offering comfortable hands-free transport, the 20 L Day Escape Pack features a padded mesh back panel and padded shoulder straps, along with woven sternum straps and carry handles. The pack's compression molded base keeps it upright when not being worn. A stretch mesh side pocket offers a handy place to store gear and can fit both Standard Mouth and Wide Mouth Hydro Flask bottles up to 32 ounces.
Available in two convenient sizes, the 18 L and 26 L Day Escape Soft Cooler Totes provide dual-carry options with an included removable cross-body strap and comfortable shoulder straps. Both products feature woven gear attachment loops. The 26 L Soft Cooler also includes a stretch pocket for handy storage.
Used on its own or paired with the Day Escape collection, Hydro Flask's new Dry Storage accessory ensures waterproof protection for your essentials. The slide closure technology locks tightly to seal out liquids, dust, and sand, while a durable, coated fabric with welded seams guards the items inside. Each features a touchscreen window allowing use of your device once safely stored, and attachment tabs easily loop onto compatible Hydro Flask gear. The Dry Storage accessory will be available in three sizes: Small (1 L), Medium (1.8 L) and Large (2.2 L).
The company is excited to announce the launch of its 5 Liter Down Shift Hydration Hip Pack, designed to keep your water cold and back ventilated. Delivering cold hydration for biking and hiking with optimal airflow, the new Hydration Hip Pack features Hydro Flask's revolutionary Cold Flow™ System that keeps water cold for 3+ hours.
The newest addition to the Down Shift line joins the 14 L Hydration Pack as Hydro Flask grows its offerings of high-performance, insulated soft goods tailored to a more specialized hydration experience.
"We're excited to introduce an even more versatile, off-the-back option to the Down Shift family," said Hydro Flask Vice President of Product Development Jay Wilkins. "The Hydration Hip Pack delivers Hydro Flask's signature cold water performance in a sleek, durable package allowing greater freedom of movement and increased comfort with maximum airflow. This pack is ideal for quick rides or hikes, but is also equipped to power longer journeys – all without pressing pause on momentum."
The 5 L Down Shift Hydration Hip Pack features Hydro Flask's proprietary Cold Flow System, a unique network of insulating technology and design components that work together to keep water cold for more than 3 hours. The insulated HydraPak® IsoBound™ sweat-proof reservoir and reflective neoprene internal sleeve guard cold water temperature, while the breathable back panel prevents body heat transfer to the water inside.
Lightweight with a comfortable carry, the pack's streamlined design and hip orientation keep your back free and ventilated. The low center of gravity helps improve balance and stability. Durable construction includes puncture and tear-resistant ripstop bottle pockets that fit both Standard and Wide Mouth Hydro Flask bottles up to 24 ounces, providing flexible hydration options for longer journeys. Plus, adjustable gear and compression straps tuck away for seamless storage when not in use. The Hip Hydration Pack's quick stash storage pocket features interior organization, while dual zippered hip belt pockets and a soft-lined media and sunglass pocket means tools, snacks and other essentials are easy to access without ever removing your Hip Pack. Additional features include the HydraPak® Blaster bite valve, light attachments and reflective details. The 5 L Down Shift Hydration Hip Pack will be available in two colors: Sapphire and Black.
"We're proud to continue reinventing the hydration pack category with our latest product that keeps your water cold, ride stable and back cool while you're out on the trail," said Hydro Flask Hydration Category Director Tor Brown. "Our active, on-the-go consumers are increasingly looking for lightweight hydration solutions tailored to their needs and preferences. The Down Shift Hydration Hip Pack's thoughtful design gives riders the flexibility to take just what they need with the ultimate freedom to move."
Dedicated to uniquely refreshing experiences, innovative design and an unparalleled user experience, Hydro Flask continues to receive accolades for its insulated products. Hydro Flask has been the recipient of several Red Dot, GOOD DESIGN and iF Design Awards. The brand has grown to become the number one overall American water bottle brand in Sporting Goods and Outdoor, according to third party data.
Share This Article