Home Victory For Thomas Dressen In Garmisch DH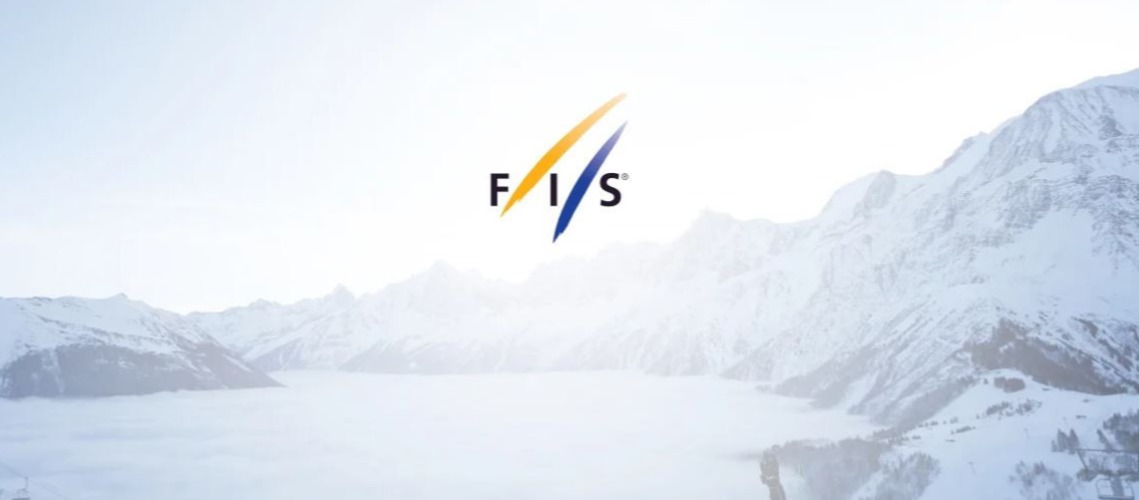 Thomas Dressen (GER) is the king of Garmisch-Partenkirchen! The German speed skier claimed his fourth Downhill World Cup victory and made the crowd go wild, 28 years after the last German - Markus Wasmeier - won the downhill in the German venue.
The top 20 were separated by a mere 1.01 seconds, hometown hero Thomas Dressen emerged victorious in Saturday's downhill over Norway's Aleksander Aamodt-Kilde in second, .16 seconds back and France's Johan Clarey, .17 off the pace.
Dressen opened the race with bib 1 and skied a nearly perfect Downhill. Once he sat in the leader's seat, he never got up again. The German broke out in a cold sweat as top athletes like Beat Feuz, Aleksander Kilde and Vincent Kriechmayr tried to claim the first position. Thanks to a very fast last section, no one was able to take the victory away from the German.
It's a dream come true for the guy from Mittenwald, who claims his second Downhill victory of the season. In front of his own fans, it's a victory that means even more for Dressen.
Aleksander Aamodt Kilde (NOR) performed amazingly well, as he often did this season and finished in second place (+0.16s). The Norwegian was very fast in the middle section, but not fast enough in the last gates to claim the first victory of the season. Today's results grants Kilde the first Downhill lead of the season and the current second position in the overall standings.
Johan Clarey (FRA) was the third place finisher. The 39-year-old French skier seems to get better with age and keeps up the momentum, finishing third, just 0.01s behind Kilde.
The Downhill race in Garmisch-Partenkirchen was the last official race of great champion Peter Fill (ITA). The Italian veteran had announced in Kitzbühel his intention to step back after the German Downhill and today he celebrated his immense career with friends, teammates and family. His last run was a relaxed one, where Fill could look back at all the best moments in his career and wave to coaches and fans on his way to the finish line. "Skiing was my life for so many years, so it's very hard to say stop, but it feels like the right decision right now", said Fill.
Travis Ganong landed in a season-best fifth-place in Saturday's downhill, to lead five Land Rover U.S. Alpine Ski Team downhillers into the top 30 on the Kandahar track in Garmisch-Partenkirchen, Germany.
In a race where Travis missed the podium by one-tenth of a second, on almost any other downhill day, that performance would have landed him in the top three.
Though he was slow out of the gate, Travis made up a significant amount of time in the middle section and bottom of the Kandahar track. "It's kind of frustrating to be .45 of a second out on the first 13 seconds and then coming into the finish .27 out, so for sure I left a lot of time on the hill," he reflected. "But, I'm really happy with how I skied and it's always good to have a good result here. There's always this mystique around Garmisch of being dark and bumpy and gnarly...for my style of skiing, it really works here. I like it a lot."
In 2017, Travis won first of two downhills in Garmisch—a rescheduled downhill from Wengen. On that same day, teammate Steven Nyman was having the fastest run of the day before he hit the net, injured his knee and was airlifted off the track. Steven ran 11th that day and Travis was 12th. He stood in the start shack for about 20 minutes as they airlifted his teammate, with little idea what was going on, attempting to maintain focus on his run. He came down into first that day. "A bittersweet day for sure," as he said in our second edition of "Cellar Talks" prior to Saturday's downhill. The following season, Travis injured his knee. He's been steadily progressing since his return, with solid results last season and continued strength in the 2019-20 season.
"The last time I raced here was the year I won, because the next year I blew out my knee, and the next year was cancelled...I have really good feelings on this hill, it just really makes sense to me," Travis reflected. "The really fast sections into one big turn where you have to nail the timing and carry speed to the next section...yeah, I had good feelings today. The season's almost coming to an end now, we have two more downhills before finals, and it's really good to just have a nice solid result, score a bunch of points, and put myself in a good position for the end of the season and next year, too. I'm really happy with my race, and I guess I like this hill a lot."
Ryan Cochran-Siegle skied a super solid run, landing in 12th, followed by Jared Goldberg in 20th—his best result so far this season, Bryce Bennett in 23rd, and Steven Nyman in 29th. Ryan is currently sitting in 12th in the downhill standings, with Travis in 14th, Steven in 18th and Bryce in 19th. The level of competition in men's downhill at the moment is high, with a lot of guys who have the ability to reach the podium. "Even with the shortened race, it was still almost a full-length downhill at 1:40, and it's amazing how tight the race was," Travis said.
"I think the conditions ended up being really good today, and everyone was pushing," he continued. "The level is really high in downhill right now, there are different guys on the podium and winning every week, so it's really competitive. I'm not sure how tight it is behind me, but it's always nice to be that close to a podium...it's amazing how competitive it is. The amount of guys that are skiing really really well and pushing is at an amazing level right now, so it's always good to have a good result when the level is that high."
Sam Dupratt also started for the Americans—his career-first World Cup downhill—finishing in 47th.
Share This Article