Holdener & Swenn Larsson Record Joint Debut Win In Killington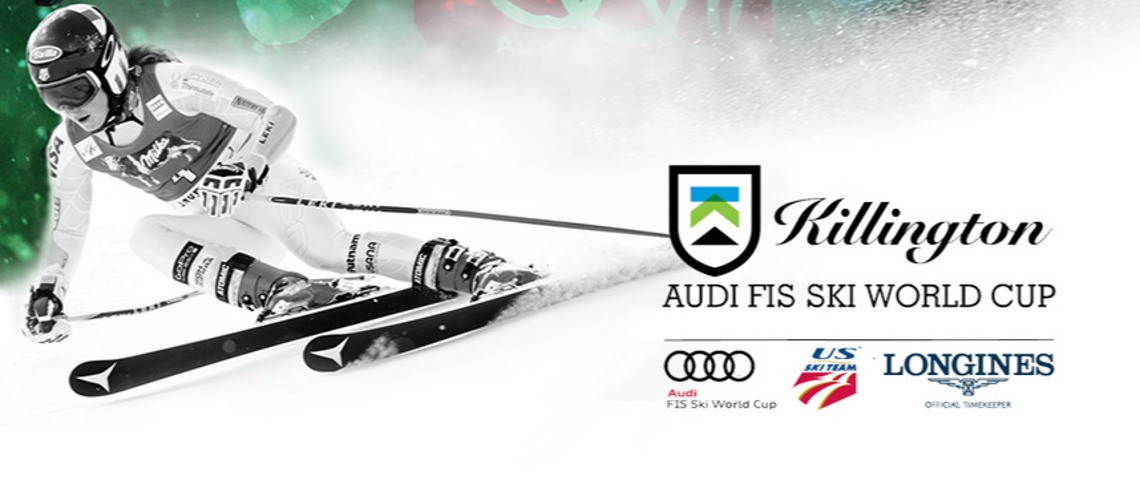 It was 31st time lucky for Wendy Holdener (SUI) on Sunday, as the brilliant Swiss racer finally shook off one of the most unwanted records in skiing to win her first Audi FIS World Cup women's slalom. Holdener had stood on 30 slalom podiums (15 second places and 15 third) across a high-achieving and consistent career – and 49 podiums across all disciplines – but without recording a victory.
A brilliant pair of runs in Killington changed all that – but she didn't have the top step all to herself, as she shared first place with Anna Swenn Larsson (SWE). At the age of 31, the Swede broke a different record, becoming the oldest debut winner in an Audi FIS World Cup event. Katharina Truppe (AUS) also had a day to remember, finishing third, 0.65+ behind the joint victors, her third career podium.
"It does taste sweet, but in an hour or two it will be even more crazy," said Holdener. "I love skiing, and I try to never forget to have fun, because I had years where it was not that easy. I didn't always have fun ski racing.
"So I'm happy that I'm skiing good and I can fight for wins. I think that is now the sugar [on the top].
"I was thinking maybe we have a chance, because it's not that easy to ski, it's a little but bumpy. I fought really hard for this one."
Holdener had been second after the first run, but on a tricky, tight course set by her own coach, she found a real rhythm and kept calm and steady throughout the decisive finale. Swenn Larsson, fourth after the first run, put down a wild, aggressive performance on the second, making an error at the top of the course but marauding through the lower section.
Holdener and Swenn Larsson clutched each other at the bottom of the slope as they watched the final skier and heavy favourite, Mikaela Shiffrin (USA), descend.
Shiffrin, fresh from back-to-back wins in Levi, and in the lead after a characteristically precise first run performance, has won all five previous slaloms at Killington. But holding back in the middle section, she lost momentum and finished fifth.
Swenn Larsson was elated. "I am so happy. I have a lot of emotions, it is a dream come true," she said. "I fought really hard for this one, I've been fighting for it my whole life.
"I am proud. To beat Mikaela – I didn't do it many times in my life. She is an inspiration, she is the best skier, so it feels amazing."
Truppe was also content. "It was a tough fight," she said. "You have to go at your limit, there is no space to have big mistakes and you have to risk it all. But today luck was on my side. I'm really happy."
The nail-biting result was the first tie in a women's World Cup race since Flachau in 2011, when Maria Hölf-Riesch (GER) tied with Tanja Poutiainen (FIN).
The Audi FIS World Cup women's tour continues at Lake Louise on Friday, December 3.
Share This Article