Hochzeiger 2.5 Chairlift- Construction Work Update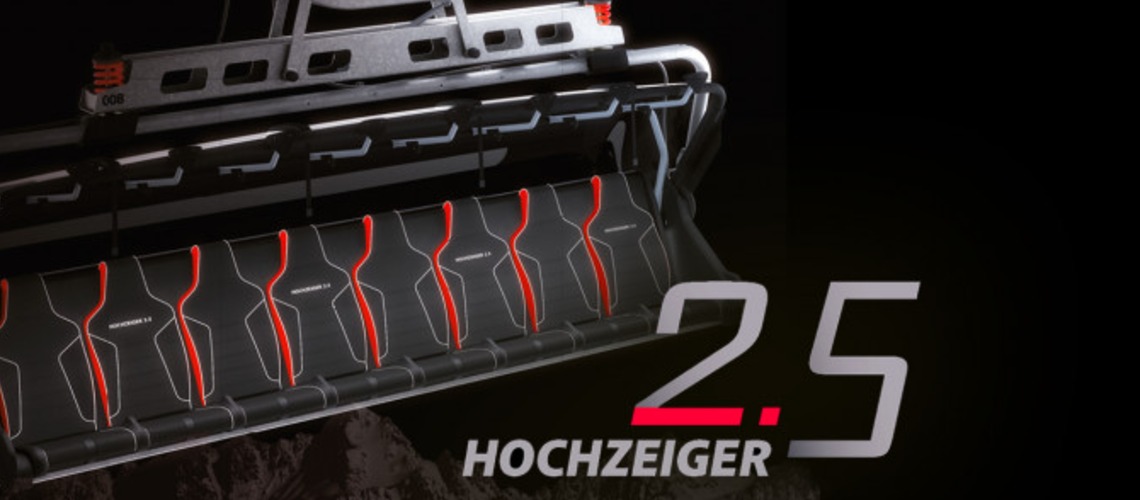 With the construction of the "Hochzeiger 2.5" eight-person chairlift, the Hochzeiger Bergbahnen are continuing the quality offensive they have started and are focusing specifically on functionality, comfort and safety. After more than 32 years of service, the Rotmoosbahn quad chairlift was dismantled at the end of the 2020/21 winter season. Instead of the Rotmoosbahn, the new "Hochzeiger 2.5" eight-person chairlift will be in operation from winter 2021/22. Construction of the new, state-of-the-art ropeway began in summer 2020. The second phase of construction work will take place in summer 2021.
Functionality meets design
The new, ultra-modern eight-person chairlift has weather protection hoods, heated comfort seats and locked locking bars. The route runs spectacularly in the direction of Hochzeiger. The mountain station can be reached at almost 2,500 meters in just 4:46 minutes. Here - at the highest reachable point of the Hochzeiger ski area - there is an impressive view of the ski area and the Pitztal mountains and from here more than 80% of the slopes in the ski area can be reached.
Facts, figures & location
1,991 m height of the valley station | 2,492 m height of the mountain station | 1,296 m inclined runway length | 15 supports | 4:46 minutes driving time | 5.5 m / sec. Driving speed | 3,200 people transported per hour
Share This Article