Hirscher Hangs Up His Boots - " I Officially End My Skiing Career".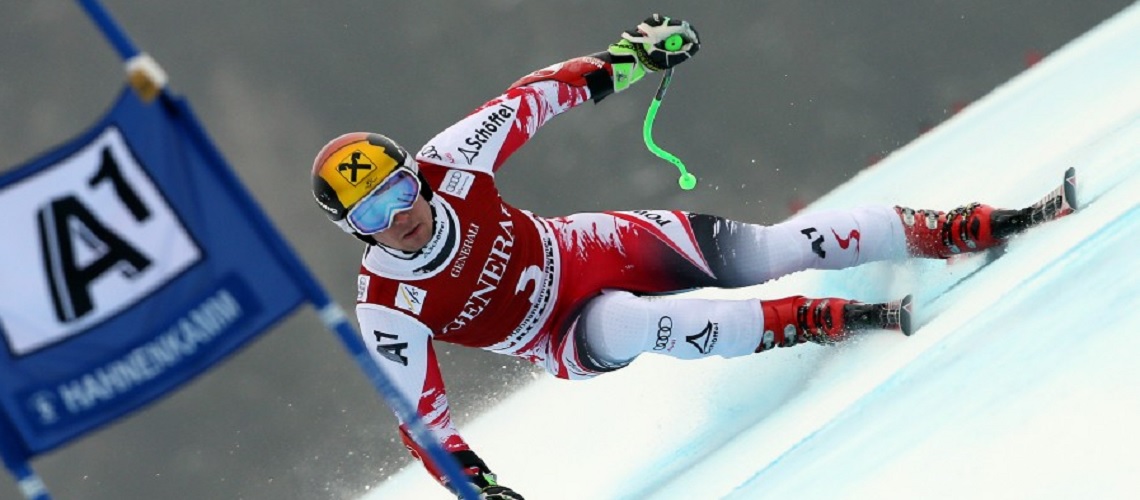 "Today is the day that I officially end my skiing career". With these words, Marcel Hirscher opened his press conference in Salzburg this evening and put an end to an incredible career.
After keeping thousands of skiing fans waiting with bated breath, Hirscher officially announced that the 2018-19 season was sadly his last. He will not be returning to the slopes to try and break further records, but will instead focus on his family and enjoy life from a different perspective.
Hirscher added: "You know me. I eiher go all in, putting 150% effort or nothing. I can be very satisfied with my career, I was very lucky to never get serious injuries in all these years, and I slowly realised that I was not willing to pay the high price that it takes to always be at the top in this sport. Additionally, I wanted to leave as champion and I feel this is the best moment to reitre."
Marcel Hirscher is beyond a doubt one of the best racers in the history of the World Cup. Throughout his career, the 30-year-old Austrian earned 67 World Cup wins, 128 World Cup podiums, 2 Olympic gold medals, 7 World Championship gold medals and, above all, eight straight World Cup overall titles.

The world of skiing, including his fiercest opponents, will miss such an iconic athlete. Through his solid technique and incredible consistency, Hirscher has inspired generations of skiers. He played a role in elevating the profile of the sport and is widely considered one of the sport's greatest exponents.
Hirscher always displayed great skills in the technical disciplines, excelling in the rhythmic dance of slalom and giant slalom. His poise under pressure and ability to find speed, even on the most intricate of courses, was second to none.
In February 2019, at the World Championships in Sweden, Hirscher won his seventh World Championship gold medal, matching the men's record previously set by the late Toni Sailer. The most special moment in his career, was however when he won the 2013 World Championships in Schladming in front of his home fans. "It was incredible to win in front of such a great crowd, everyone from my home-town was there and it was definitely the most emotional moment in my career,'' he explained.

Hirscher has repeatedly been acknowledged as one of the greatest athletes, even beyond skiing. He was named five times the Austrian 'Sports Personality of the Year' and in 2018 was elected 'Champion of Champions' by French newspaper L'Equipe and 'Sportsman of the Year' by Eurosport -- joining the important list of sporting greats to have been honored, including Rafael Nadal, Roger Federer, Usain Bolt and Lionel Messi, Novak Djokovic and Lewis Hamilton.
"What makes Marcel so great? It's himself," added Peter Schrocksnadel, veteran head of the Austrian Ski Federation, "He's the most focused skier I know, ever since, and I've been in the business for a long time."
He was named in the Austrian squad for the 2019-20 season, but the federation admitted they were in the dark as to whether or not the double Olympic gold medallist would continue.

Hirscher postponed his press conference, initially scheduled for August 6, because he needed more time to be fully convinced of the decision he was going to make.

Now the end of an era has arrived, and Marcel Hirscher has decided to turn the page. Finally, together with his wife and new-born, he will have time to enjoy a normal life-style and appreciate everything he has achieved.

"I would like to thank everyone who contributed to all my successes, from my whole family to my wife, the Austrian team, the fans, journalists and everyone else who was there in these 10 years" Hirscher conlcuded.

We at SIN wish him all the best for the future and thank him for the great moments and emotions he gave us and all the skiing fans throughout this decade.

Share This Article