Hike And Ride: New Private, Mobile Ski Boot Fitting Service Comes To Your Home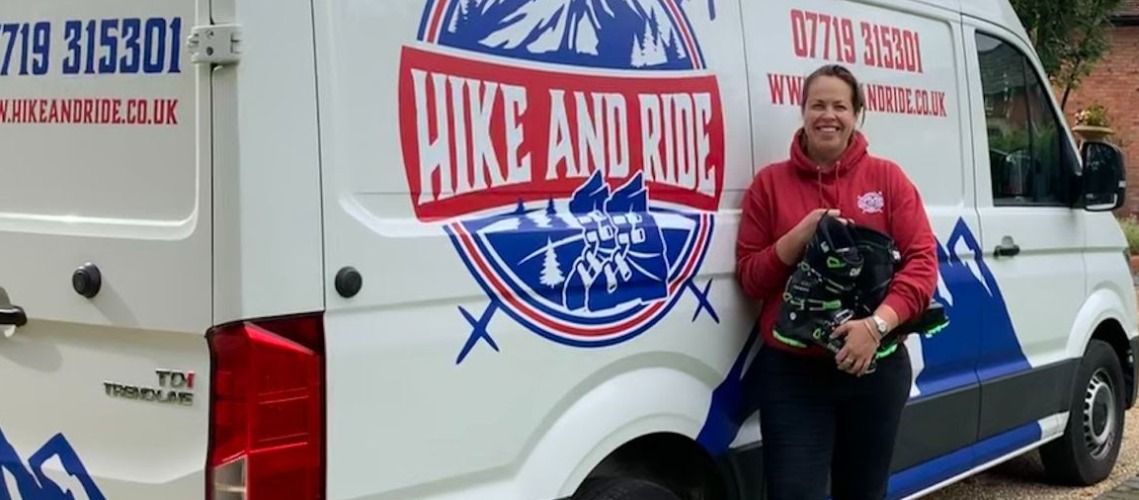 A new service (established in 2018 but now fully up and running for the 2020-21 season) has launched that makes it possible to have a professional ski boot fitting at home.

Hike and Ride, based in London, is a boot fitting lab on wheels that can travel anywhere in the country to deliver and fit brand new ski boots across a number of brands. This means anyone looking to purchase new ski boots this season doesn't need to leave their home to do so.

Founder Jen Ashton, previously managed Snow + Rock's Covent Garden store and is a highly experienced ski boot fitter with over 10 years working in both London and the French Alps. Jen converted a large VW van into a mobile boot fitting unit that includes all the tools required to create a bespoke fit that is so important with any ski boot purchase.

In the current situation we are now facing with Covid-19 challenges in towns and cities, Hike and Ride are ideally placed to help skiers purchase and fit their boots without leaving the house.

Ashton said: "It's really tempting to go online and get ski boots delivered to the door, but it's a highly risky move. Almost all ski boots require a proper boot fit and a good foot bed too. I spend a lot of time on each fitting, heating the plastic, moulding and stretching the boot's shape. Everyone's feet are unique so it's almost impossible to get a ski boot out of the box and expect it to fit perfectly. Most people wear their ski boots all day for a whole week on holiday, they need to be comfortable. We carry a number of brands and ensure we get the right one to match our customer's foot shape and skiing ability, that's really important. We have seen a surge in demand because of Covid, people are happy to have their boots fitted at home rather than in a store with other people".

Brands carried include: Rossignol, Head, Dalbello, Tecnica, Nordica.

Hike and Ride also carries a range of skis, clothing and accessories.

Costs: customers pay recommended retail prices on anything purchased, the fitting service is included in the price. Travel is charged at 0.25p per mile (first 15 miles free) from west London (or from Friday to Sunday, from Warwick).

A native Australian, Jen grew up with a love for the outdoors and sports in her veins. The Aussie way, however, was not the mountains but pristine beaches and the water sports that followed, predominantly surfing and boarding. Ironically she never saw or set foot on the snow until her early 20's. Moving to the UK at the end of 2009 and a subsequent ski season in Chamonix, France, was the start of a love affair with snow. Since that point, 6 seasons boot fitting in the ski industry in the UK and a 2nd season boot fitting in the French Alps, this time, Courchevel, in the heart of the world's largest ski resort, The Three Valleys.

Having finished her studies at RMIT University in Melbourne, a Bachelor of Applied Science majoring in Physical Education, Jen has a sound understanding of anatomy and physiology, as well as human movement and functions. However, it was her own injuries following 15 years of competitive sport that have helped shape her boot fitting skills.
Share This Article