Hanwag Introduces The Newest Member Of Banks Boot Family, Banks Winter GTX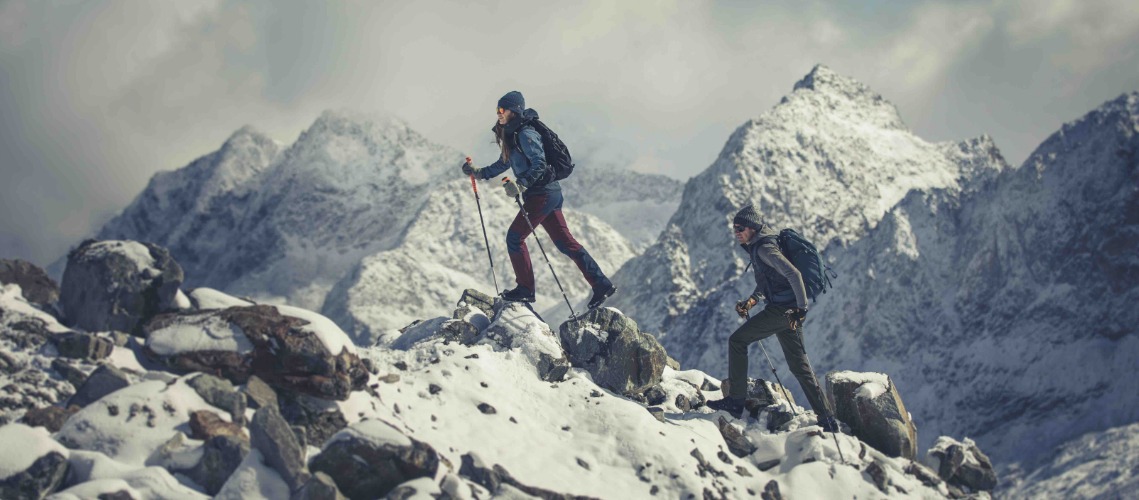 Spending time in the great outdoors is more important than ever in winter as daylight and fresh air is key to beating the winter blues. However, with ice and snow making even gentle trails more challenging for hikers, it's important that your footwear is up to the job. Packed full of clever technology to keep your feet warm, comfortable and securely on the ground in sub-zero temperatures, the Banks Winter GTX is the brand new cold-weather addition to the classic Hanwag Banks family of hiking boots.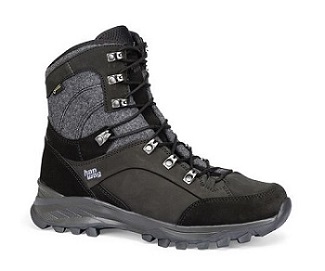 Designed for extended hikes across snowy, wet and muddy winter terrain, this lightweight hiking boot is ideal for all types of outings. From hikes in the British mountains right through to the foothills of the Alps and even more gentle walks in the woods. The Leather Working Group (LWG) certified nubuck leather upper of the Banks Winter GTX is cut a few centimetres higher than standard Banks walking boots to prevent snow ingress, block out cold drafts and keep the Achilles tendon warm. The LWG certification not only guarantees a high quality material that will, with care, protect your feet for years to come, but it also provides the peace of mind that it has been manufactured sustainably and in compliance with environmental standards. The leather is then combined with a synthetic wool fabric around the ankle to further enhance the wearer's comfort in cold weather.
A breathable, multilayer Gore-Tex Partelana membrane features additional wool content to keep feet warm in sleet, snow and ice, whilst also preventing feet from sweating and therefore getting chilled during strenuous winter hikes. Underfoot, the sole unit design is also optimised for icy conditions. The footbed benefits from a thin layer of aluminium that reflects cold radiating from the ground away from the feet and micro perforations in the footbed collect and store warmth emitted by the feet. This combination of insulating materials makes the Banks Winter GTX suitable for temperatures down to -15°C.
Equipped with a Vibram Icetrek outsole, the Banks Winter GTX is ready to go up against treacherous, icy conditions. This winterproof sole uses a slip-resistant rubber compound which, similarly to a car tyre, does not harden even in very low temperatures and continues to provide outstanding grip and superb traction. This allows outdoor enthusiasts to move confidently and securely on risky winter terrain. Plus, the special winter rubber compound leaves no marks or scratches on flooring, so you can step inside to warm yourself after a walk without worrying about taking off your boots.
Available in both men and women's specific styles, these boots are made in Europe and can be resoled as many times as required thanks to their cemented construction.
Share This Article