Green Mobility Offensive Launched In The Wilder Kaiser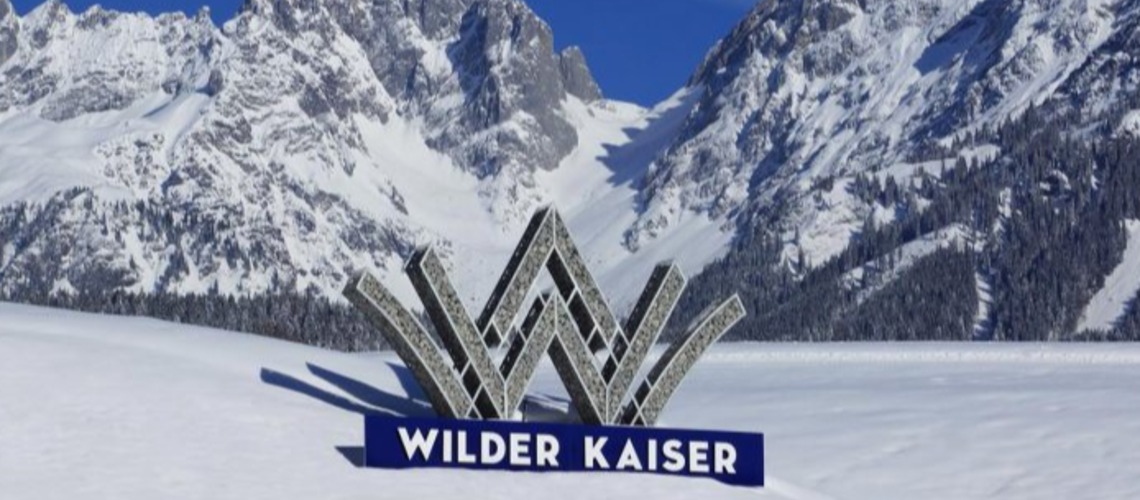 Quality of life through sustainable tourism is the self-image of the Wilder Kaiser Tourist Association (TVB Wilder Kaiser). And one of the most important aspects of this is reducing traffic in the region. There are various starting points for this. Just in time for the start of summer, the Wilder Kaiser Tourist Association is now presenting three more new projects, all of which aim to offer comfortable alternatives to the car.
Green arrival by train
Together with the hosts, Deutsche Bahn and Four Seasons, a mobility offensive for green travel is being launched at the Wilder Kaiser. This makes it much easier for guests to arrive by public transport. In concrete terms, this means that anyone who books a room in one of the participating accommodations will be referred directly to the TVB Holiday Advice Center with regard to travel. There you will not only receive individual holiday advice as before, but also professional travel advice - including online booking of tickets for the German and Austrian railways. If you then get off at the train station in Kufstein or Wörgl, you can take a free train station shuttle to your accommodation and be taken back to the train station on the day of your departure. So that you can also make good progress on site, i.e. between Going, Ellmau, Scheffau and Söll, the guests who have opted for the "green arrival" not only have the KaiserJet at their disposal as before, but they also receive an e-bike from their accommodation for environmentally friendly transportation. Either in the form of a voucher for one of the local rental companies or with an in-house e-bike. "With this project, we not only close the much-cited 'last mile' for the guest with the free shuttle and, with the e-bike, provide a further incentive for environmentally friendly on-site mobility, but also massively professionalize our range of advice on travel." , says project manager Christian Haselsberger.
VVT REGIORAD powered by Ellmau
If you want to reduce traffic in the towns, you have to offer your guests a simple and practical way to get from A to B. In the Kaiser town of Ellmau, 20 new "Regio bikes" are now available - making Ellmau the first small community to offer such a service alongside the two cities of Kufstein and Innsbruck. Bikes can be hired at three locations in Ellmau (mountain railway, tourist office in the town center and Kaiserbad). Above all, they should be used to cover paths in the village that are just too far for a walk by bike instead of by car. For holders of a Wilder Kaiser guest, staff or citizen card, the first half hour of use is free of charge, the second half hour costs 2 euros and after that you pay 3 euros for each full hour and a maximum of 9 euros for 24 hours. "I am very pleased to have got this project off the ground in such a short time together with the municipality of Ellmau, Kufstein Mobil and the Verkehrsverbund Tirol. We would also like to thank the Bergbahn Ellmau and the Kaiserbad for supporting the project and for allowing us to set up the rental stations at their locations," says Nina Holstein, project manager at TVB.
With the Ruftaxi for hiking
Free hiking and lake buses, which take guests to popular hiking starting points or to the Hintersteinersee, are an established and very well-used part of the Vor -Place mobility in summer. From June 3, 2022, the offer will be expanded: There will also be a call taxi for Ellmau and Going. It takes guests for EUR 2.00 per person to the hiking starting points in Hüttling and Tannbichl (Going) as well as to the Haflinger drink and the Bergschenke (Ellmau). The call taxi will pick you up directly from your accommodation or another point in Ellmau or Going and take you to one of the four hiking starting points (and back). Simply order a taxi 30 minutes before departure on +43 5358 3912, get in and off you go hiking! Children up to 6 years travel free, payment is made in cash in the call taxi. The Ruftaxi Ellmau-Going is available until October 3rd, 2022 from 8:00 a.m. to 12:00 p.m. and from 1:00 p.m. to 6:00 p.m.
View: e-ski bus and parking guidance system
E-buses: Anyone who used the ski bus in Ellmau or Söll in winter 2022 may already know them: the electrically operated ski buses, which were used for the first time this winter as a test. The quiet, environmentally friendly buses were absolutely convincing, which is why work is now being done to replace all ski and hiking buses with electrically operated models in the long term.
Parking guidance system: Another major project that recently got the go-ahead is a holistic parking guidance system and parking space management for the Wilder Kaiser region. Under the project management of Kufstein Mobil, the tourism association, municipalities, mountain railways and some private car park operators want to collect parking data and display it in a structured way. This is intended to avoid useless traffic looking for a parking space, to make carpooling more attractive and to provide information on the correct choice of destination, travel time and the chosen means of transport. First results are expected in 2023.
"All of these projects are further building blocks for environmentally friendly arrival and on-site mobility. We have committed ourselves to continuously reducing the volume of traffic in the four towns in order to maintain the excellent quality of life in the region. Accordingly, we are paying a lot for these initiatives, but we consider them to be an absolutely sensible investment in the future, from which nature and people will benefit in equal measure," says Lukas Krösslhuber, Managing Director of the Wilder Kaiser Tourist Association. At the same time, people are aware that rethinking always starts with oneself, which is why a company-internal bike challenge is starting for the second time at the TVB Wilder Kaiser.
Share This Article