GB Snowsports - Tackling Inequality With The Sport And Recreation Alliance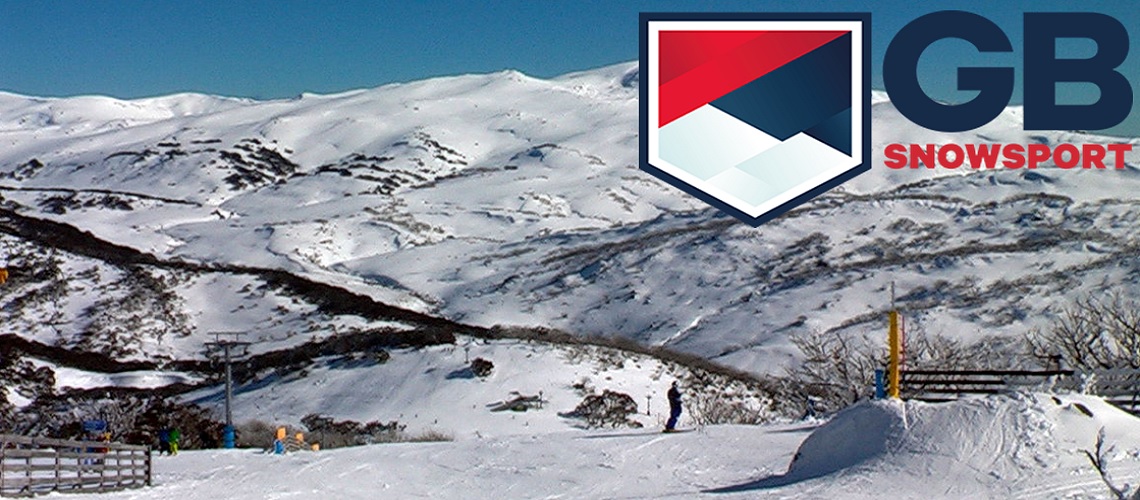 GB Snowsport has joined other National Governing Bodies in becoming a co-signatory of a statement issued by the Sport and Recreational Alliance (SRA) that has pledged a sector wide commitment to tackle inequality and bring about a meaningful change.
In aaddition Vicky Gosling has issued a statement. She says:
We need more than just words. Actions are needed to make real change.
The death of George Floyd and the global BLM movement has required all sporting bodies to look carefully at how they operate and whether they are genuinely inclusive and open. Unfortunately, inequalities do exist in society, however through history sport has been essential in removing barriers and overcoming prejudice. BLM tells us that more needs to be done.
When I joined GB Snowsport, I wanted to bring change within the organisation but also externally. We know that Snowsports can appeal to anyone, reach everyone and be inclusive, but we must increase our efforts to make sure that this really happens. We are going in the right direction, but we all need to challenge ourselves and to ask how we can do better.
We have to continue to change perceptions of snowsport for everyone in the country. Our education programmes and the work behind the scenes with different organisations is about making sure we become a more inclusive sport. The events of the last few weeks must further our resolve to work with the wider snowsport community and to deliver the change that we are all looking for.
To compete at the highest level in any sport is incredibly difficult so athletes should never face additional barriers of gender, age or race. This means we have to be accessible, supportive, caring and offer the same opportunity for everyone, from their first interest in snowsports to standing on a podium.
As an organisation we have to listen and want to hear what you have to say. So, please let us have any suggestions or thoughts you have on diversity and inclusion. We want to use your knowledge and experience to help keep developing snowsports for everyone. Please email – media@gbsnowsport.com
Vicky Gosling
You can read the full Sport and Recreation Alliance statement here:
Sport and recreation sector commit to tackling inequality
The appalling death of George Floyd, the global protests that have followed and the powerful message of the Black Lives Matter movement has made every section of society take notice and confront an ugly truth.
Sport and recreation has an influential role to bring about meaningful change and this period has rightly led the sector to reflect, listen, question, learn and openly discuss how to take positive action.
It is acknowledged that up to this point, we have not done enough.
It is time to confront racism and inequality that exists across sport, from grassroots participation through to the boardroom.
Research by the Sport and Recreation Alliance (2018) showed that four in ten (40%) of BAME participants have endured a negative experience in sport or physical activity settings, more than double that of white participants.
A 2020 Sport England report demonstrates that just over 50% of black people in England meet the recommended levels of physical activity each week.
The Diversity in Sport Governance report (2018/19) identified there is only 5% BAME board representation across Sport England and UK Sport funded organisations.
Constructive work has already been started to address a number of these problems including a committed effort to increase boardroom diversity, additional funding to tackle inequality and an array of inspiring inclusiveness projects from across the sport and recreation sector. This can only be seen as the start.
Systemic change must be made at all levels so that we can become truly reflective of our wonderfully diverse society. We can no longer rely on black role models at the elite level speaking out, we must join together to become better and to support every member of the sport and recreation community.
We must become more inclusive. We must create opportunities which are truly accessible. We must do more.
To help us achieve this, there has to be a commitment for a significant increase in resources and funding, as has been dedicated to address other areas of inequality. We have welcomed the recent news of the Sports Minister's decision to review the Sports Governance Code.
There is no easy solution and change will require a consolidated approach both from within and outside of our sector. It is time to face awkward questions, to become involved in uncomfortable conversations and to hold ourselves to account.
List of Signatories
Activity Alliance
Active Partnerships
Angling Trust
Archery GB
Associated Board of Dance
Association for Physical Education
Association of British Riding Schools
Association of Colleges
Badminton England
BaseballSoftballUK
Basketball England
Bowls Development Alliance
Boccia England
Bowls England
British American Football
British Association for Shooting and Conservation
British Athletes Commission
British Biathlon
British Blind Sport
British Canoeing
British Cycling
British Dodgeball
British Dressage
British Equestrian Federation
British Eventing
British Fencing
British Gymnastics
British Ice Skating
British Judo Association
British Kite Flying Association
British Martial Arts and Boxing Association
British Moutaineering Council
British Nordic Walking
British Orienteering
British Para Table Tennis
British Rowing
British Shooting
British Showjumping
British Student Taekwondo Federation
British Skydiving
British Taekwondo
British Tenpin Bowling Association
British Triathlon
British Universities & Colleges Sport
British Water Ski & Wakeboard
British Weight Lifting
British Wrestling
EMD UK
England and Wales Cricket Board
England Athletics
England Boxing
England Golf
England Handball
England Hockey
England Korfball
England Lacrosse
England Netball
England Squash
English Ice Hockey Association
English Indoor Bowling Association
English Karate Federation
Federation of English Karate Associations
GB Snowsport
Goalball UK
Golf Club Managers Association
Great Britain Wheelchair Rugby
Ikkaido
International Dance Teachers' Association
Karate Union of Great Britain
Kent Sport
Lawn Tennis Association
League Managers Association
Leap
Leicester-Shire and Rutland Sport
LimbPower
London Sport
London Sports Trust
North Yorkshire Sport
Northern Counties Dance Teacher Association
Para Dance UK
Parkour UK
Pentathlon GB
Rounders England
Rugby Football League
Rugby Football Union
Skateboard England & Skateboard GB
Snowsport England
Sport Across Staffordshire & Stoke-on-Trent
Sport and Recreation Alliance
StreetGames
Swim England
Table Tennis England
The British Sub-Aqua Club
The Eton Fives Association
The Golf Foundation
The Keep Fit Association
The Laban Guild for Movement and Dance
The National Association of Karate and Martial Arts Schools
The Professional Golfers' Association
Trail Riders Fellowship
Triathlon England
UK Athletics
UK Brazilian Jiu Jitsu Association
UK Ultimate
UKA Dance
Volleyball England
Women in Sport
Yorkshire Sport Foundation
Youth Sport Trust
Share This Article