GB Alpine, Para Alpine, And Para Nordic Squads Confirmed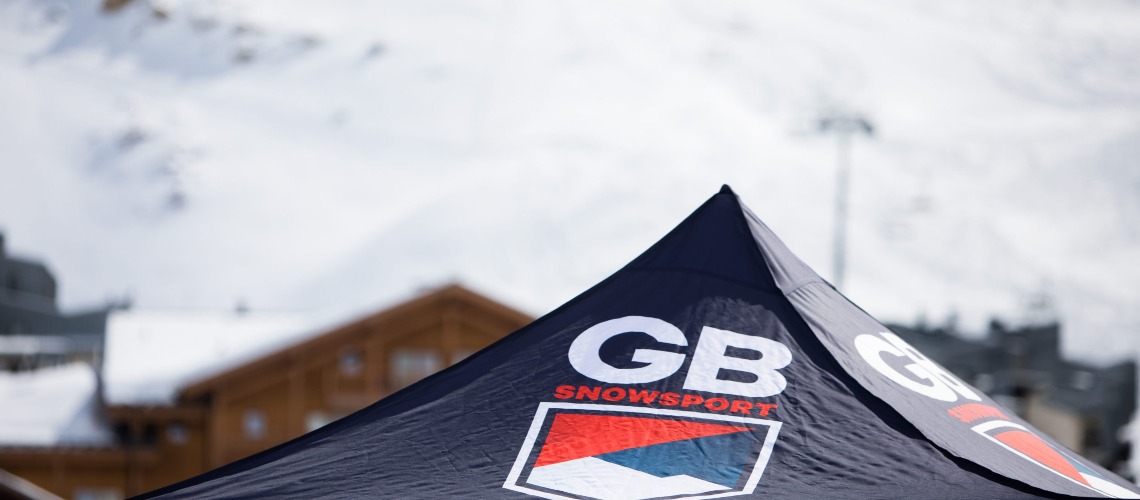 With British representation confirmed across Slalom, Giant Slalom, Super-G, Downhill, Alpine Combined and Parallel, the squad travels with a wealth of talent combining some of the biggest names in Alpine skiing with some of the most exciting young talent in the British system.
In Slalom, the men's World Cup Squad of Dave Ryding, Billy Major, and Laurie Taylor will be joined by Ed Guigonnet, while the women's team will see Reece Bell, Victoria Palla, Charlie Guest, and Alex Tilley line up to compete. Guest and Tilley's selection comes at a time that each are recovering from injuries sustained at the start of the year, with high hopes that both will be fit to compete.
Charlie Raposo, Calum Langmuir, Victoria Palla, and Alex Tilley have accepted selection for Giant Slalom, while Super G will see Langmuir, Roy Steudle and Owen Vinter in contention. Steudle will also compete in Downhill, where he is the sole British entrant, as well as Alpine Combined alongside Guigonnet, Langmuir and Vinter.
Parallel will have confirmed entries for Raposo and Langmuir, with Guigonnet and Tilley set to decide closer to competition.
Participation in the Team event will be determined based on an assessment of athlete fitness during the Championships, with the intention to enter a British team if availability and athlete health permits.
The Championships, which will run from 6 to 19 February in Courchevel and Meribel, will see the world's top Alpine talent battle it out on French territory for the first time since the 2009 Championships in Val d'Isere.
Dave Ryding said "It's great to be in the World Championships squad again, and even more so to be selected alongside so many brilliant British Alpine skiers. This will be my eighth World Championships, and I'm determined to put down the best runs that I can, as will everyone on the British team. Everybody in the squad has worked incredibly hard to reach this level, and I'm confident we can make a real mark on these Championships."
FULL SQUAD SELECTION:
Men's
Dave Ryding (SL)
Billy Major (SL)
Laurie Taylor (SL)
Charlie Raposo (GS, PAR)
Ed Guigonnet (SL, AC)
Calum Langmuir (GS, SG, AC, PAR)
Roy Steudle (SG, DH, AC)
Owen Vinter (SG, AC)
Women's
Charlie Guest (SL)
Alex Tilley (SL, GS)
Reece Bell (SL)
Victoria Palla (SL, GS)
In a break from the model set at last year's Championships, where all Para snowsport disciplines competed in the same location, this year's World Championships will see the Para Alpine team compete in Spain's Espot resort, with the Para Nordic Championships taking place in Ostersund, Sweden.
The Para Alpine squad will see Beijing 2022 Paralympic Winter Games medallists Neil Simpson and Menna Fitzpatrick both compete in the VI class, with Simpson partnered with Rob Poth as his guide, and Fitzpatrick once again guided by Katie Guest. Gary Smith will travel as reserve guide.
The Espot Championships will mark Fitzpatrick's fourth World Championships at the age of just 24, with a tally of eight World Championships medals in her possession, while Simpson will be competing at World Championships level for the second time, having taken silver in the Super Combined in Lillehammer last year.
In the Sitting class, Alex Slegg is set to compete in his second World Championships having made his debut at the delayed Lillehammer 2021 Championships last January.
The Para Nordic World Championships will see Scott Meenagh travel as the sole British competitor after injuries and retirements ruled out the remainder of the squad who travelled to the Paralympic Winter Games last year. Now into his seventh year of competing internationally in Para Nordic, Meenagh will be looking to build on an exceptional 2021/22 season which saw him claim his best result at a Paralympic Winter Games, with sixth place in the long-distance biathlon.
Paralympic Programme Manager, James Redpath, said: "These World Championships are a great opportunity to show again how strong Britain's Para Snowsport programmes are. We're fortunate to have some incredible athletes representing the nation in both Championships, at a time where Para Snowsport around the world is getting stronger and stronger.
"It's been a challenging build-up to the Championships, and we're really disappointed on behalf of those athletes who miss out this year through injury, but we're all confident in the teams we're taking out and look forward to an exciting, competitive Championships."
PARA ALPINE WORLD CHAMPIONSHIPS – ESPOT, SPAIN – 20-29 JANUARY 2023
Visually Impaired Classification
Menna Fitzpatrick
Katie Guest (Guide)
Rob Poth (Guide)
Neil Simpson
Gary Smith (Reserve Guide)
Sit Ski Classification
PARA NORDIC WORLD CHAMPIONSHIPS – OSTERSUND, SWEDEN – 20-29 JANUARY 2023
Share This Article