Gasteiner Bergbahnen To Utilise Dynamic Pricing Model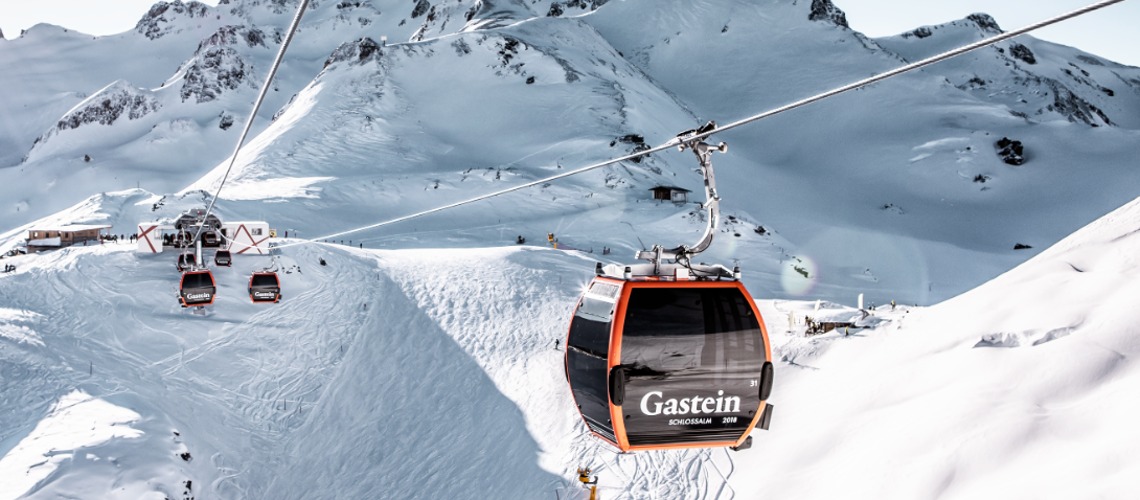 With the introduction of a dynamic pricing model, the Gasteiner Bergbahnen are opening a new chapter in winter sports tourism in the Salzburg region. The dynamic pricing aims to noticeably increase the quality of the offer through intelligent visitor management. This would reduce the rush at the most popular times and significantly increase the attractiveness of the offers at off-peak times. "We want to make tourism more intelligent - with advantages for everyone. Noticeable changes are necessary for this, which is why we are now taking the first step in the area of ​​dynamic pricing, "summarizes Bergbahnen CEO Franz Schafflinger. In addition, the offers for piste tourers are structured and priced, which means that the flow of visitors can also be controlled in a more targeted manner.
Changing tourism: time for change
Science has long been concerned with solutions for intelligent tourism: "What we have learned from the last few years is the realization that we need a much stronger control of the flow of visitors. Too high a density, i.e. too many people per square meter of mountain and the overloading of the infrastructure, make the tourism experience less fun. It is best to steer with intelligent products, then the visitors control themselves to a certain extent - the keyword is "Dynamic Pricing", affirms Prof. Dr. Kurt Luger, Chairman of the Institute for Interdisciplinary Tourism Research.
This principle is known from other industries and has long been a practice in rail travel, airlines and hotels. In order to take advantage of the dynamic prices, targeted communication of the information is essential. "It may take some time to take up this idea and habitualize it, but it ultimately leads to what is referred to in the specialist literature as the" smart tourist ". He or she is fully informed, prepares himself for his trip and uses all the advantages. The chances are good that you will become a satisfied tourist with it. This applies equally to piste skiers and ski tourers, "concludes Prof. Luger.
Dynamic pricing: consistently high quality through visitor management
Data-based empirical values ​​from the past show that there is a massive rush in the ski areas, especially in the main season until 10:30 a.m. As a result, the quality suffers, there are waiting times and the skiing experience is impaired. For a higher quality of the skiing experience, more constant occupancy is required through targeted visitor management - both over the day and the season. To achieve this, innovative approaches are required: dynamic pricing derives targeted incentives to change behavior from the systematic recording of visitor flows. "The basic idea is clear: We want to offer our visitors a consistently high quality of our offers throughout the season. To do this, we have to reduce the rush at peak times, Increase the attractiveness of the remaining offers and, above all, make them known. In short: Those who avoid peak times benefit from attractive price advantages, "says Bergbahnen CEO Wolfgang Egger.
System entry with day tickets: up to 20% early bird discounts
In the first step, the Gasteiner Bergbahnen are relying on a dynamic price model for day ticket buyers, who make up around 20% of visitors. There are full-day tickets, 3-hour tickets and day tickets from 12 noon. For those interested, there will be a clearly noticeable early bird discount in the online shop, which decreases continuously towards the day of validity. The day ticket price ranges from EUR 47.50 to a maximum of EUR 63.50 if one does not take advantage of any of the early bird offers up to the day before use.
Book early and save. Refund warranty
There is also the option of securing a money-back guarantee for two euros per day ticket up to the day of validity. "We are convinced that with this first step in dynamic pricing we will initiate our system change in a meaningful way. Book early and save. And that's how honest we have to be: If you are looking for the best days and the most popular times, but at the same time don't want to commit yourself in advance, you have to pay for the flexibility and quality you want, "says Egger. Subsequently, after evaluating the first season with dynamic pricing, a further expansion of the system is planned, for example through price differentiation in individual time slots.
The technical implementation relied on the experience of SKIDATA from Grödig. "The eCommerce solution from Gasteiner Bergbahnen enables the digitalization of ticket sales. This turns anonymous guests into registered customers who benefit from marketing campaigns. Experience from Scandinavia shows that on average 50% of customers buy their ski pass online, "explains Franz Holzer from SKIDATA.
Special offers also for piste tourers
A holistic view of the guests in the tourist area is essential for sensible visitor guidance. In recent years this has often not been the case with piste tourers. Because ski touring in general is still enjoying rapidly increasing popularity, which has also led to a significant increase in the number of piste tourers. This development is also confirmed by the chairman of the Salzburg Science Council, Dr. Roland Wernik. He therefore calls for appropriate control measures: "We need an orientation as support so that we can live our individuality with personal responsibility."
As of the upcoming winter season, there are therefore special offers for piste tourers in Gastein. "We have new offers for piste tourers in order to meet the increasing challenges. For us, one thing is certain: Anyone who decides to use the infrastructure, such as parking spaces, groomed slopes and toll roads, should also bear part of the costs, "says Benjamin Rogl from Gasteiner Bergbahnen AG. With new, uniformly applicable rules as well as binding offers and prices, a framework is created that also takes visitor flow management into account in this area.
Positive for the future and the upcoming winter season
After Sölden and Gurgl, the Gasteiner Bergbahnen are one of the first Austrian ski areas to introduce dynamic pricing. In Switzerland, numerous ski areas have been using the innovative system since 2016, which, according to a current study by the Lucerne University of Applied Sciences, will lead to higher customer satisfaction and thus more fun skiing in the medium term. Eight of the twelve largest cable cars in Switzerland are starting the coming winter season with dynamic prices. "At the end of the day, we want to offer our guests, above all, beautiful and unique experiences! To this end, we are constantly developing ourselves, our technologies and our offers. The entry into dynamic pricing is a crucial component ", concludes Wolfgang Egger, board member of Gasteiner Bergbahnen.
Share This Article