Foss-Solevaag SL Gold Brings Cortina World Champs To Close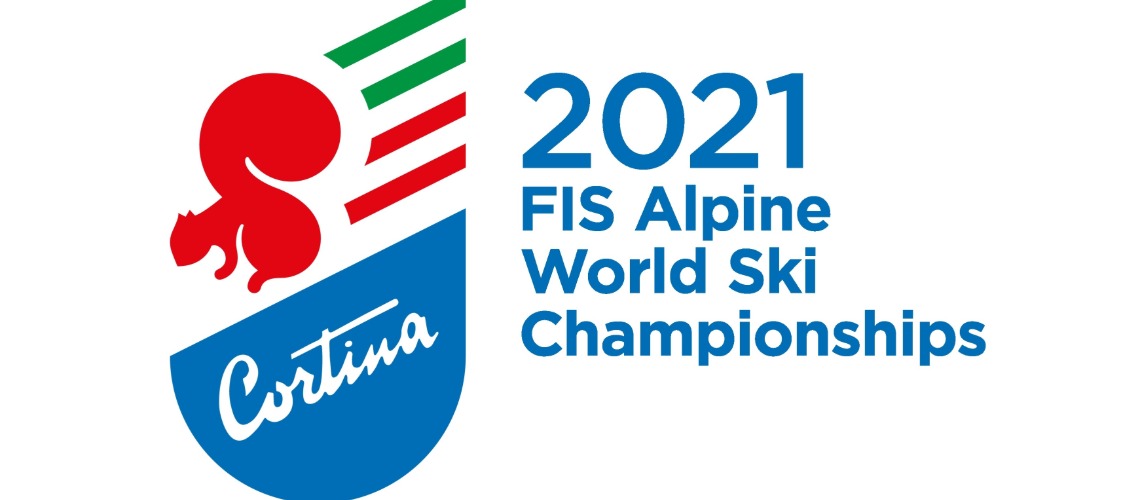 The Attacking Vikings lived up to their name, with Norwegian Sebastian Foss-Solevaag grabbed his second individual career victory, first individual world title, and second World Championship gold (Team Event) at Cortina 2021. Austrian Adrian Pertl put up a good fight, finishing second, .21 seconds back, followed by Norwegian teammate Henrik Kristoffersen in third, .46 off Foss-Solevaag's pace. The three seemed to be in a league of their own, as hometown favorite Alex Vinatzer was fourth, 1.2 seconds out.
The International Ski Federation (FIS) made the controversial decision after the women's slalom was challenged with tough conditions and warm weather on Saturday, to reverse the top-15 rather than the top-30 to "respect the top stars," as men's race director Markus Waldner said.
Sebastian Foss-Solevaag picked the perfect time to peak. The Norwegian won the gold medal in today's FIS World Ski Championship closing slalom race in his second career victory. His first big win came exactly one month ago in the World Cup slalom in Flachau.
Making the win twice as nice for Foss-Solevaag was the fact that he could share the podium with his teammate Henrik Kristoffersen, who finished in third place 0.46 seconds behind. In the middle of the Norwegian sandwich was Austrian Adrian Pertl sitting 0.21 seconds back.
Pertl's silver finish is a fairy tale for the Austrian, who was the least recognized member on a strong Austrian tech team, with only one career World Cup podium. But today he was the star for the Austrians, finishing the first run in the lead and narrowly missing the gold medal.
Kristoffersen was perhaps the most recognizable face on today's podium as the slalom star of past seasons. Surprisingly, today was the Norwegians first time on a World Championship podium as he can check one more accolade off his 'to-do' list.
Also noteworthy for Norwegian fans was that today ended a 24-year drought for the nation in the slalom World Championship as Foss-Solevaag took over the position from Tom Stiansen.
It was another day of sunny skies in Cortina, making for perfect viewing conditions, but tougher snow conditions. Knowing that the snow on the course was at its limit, the Jury already announce last night that instead of the Top 30 starting in reverse order for the second run, it would be limited to the Top 15.
The move set up a dramatic first run as the racers jockeyed to be in the all-important and exclusive Top-15. It also set up a dramatic second run, with everyone within one second of each other in the fight for the gold medal.
The U.S. men's slalom team showed some fast skiing, led by 20-year-old Ben Ritchie, with a career-best 13th place finish to lead the way for the young American squad in the Cortina 2021 slalom finale.
The young American squad lived up to the challenge and showed their speed, as 2019 NCAA slalom champion and University of Denver alumnus Jett Seymour had the 10th-fastest time, from bib 43. Teammates Luke Winters and Ben Ritchie were 15th and 17th, respectively. With the new rule, Winters started first the second run and Seymour sixth.
Winters was skiing a solid run, but straddled and DNFed. Seymour was also ripping a fast and solid run, but straddled and DNFed. "It's disappointing, for sure, but I went out to go racing and wanted to see what was possible," reflected Seymour. "That happens sometimes...it's part of the sport. Worlds was an awesome experience, and I'm looking forward to the next one."
Starting 17th the second run, Ritchie ended up 13th and grabbed his career-first points, as WCSL points are awarded to the top-15 at World Championships. Ritchie and Seymour, who each raced in their career-first Europa Cups last week and each grabbed podiums—first place for Ritchie and third place for Seymour—came into World Championships feeling confident and were looking to carry that momentum to show what they could do on the big stage. In the end, they proved to the world that, though they are a young squad, they are fast and have a promising future ahead.
"It was a lot of fun skiing and training together...we've spent all year together, so we've gone through the ups and downs and figured out how to be fast together," said Ritchie. "So, when one person does well, the whole team feels positive about it. We're all trending upwards right now, so I think the future is exciting." After the first run, the Americans had three in the top-20. "It was awesome to be three in the top-20, obviously I don't think a lot of people were expecting that coming in, but I think all three of us were, and I personally think that all three of us still could have skied much better than we did. We all have more speed...and it's just about getting the experience and doing it on race day."
Though it was a solid result, Ritchie feels he and his teammates have more speed to show and are eager to do so. "I'm happy with my result, first points," he added. "Like I said, I still think I could ski much better both runs...it was a really hard day out there, a lot of DNFs, a lot of straddles, a lot of big mistakes because the course was so difficult, so I'm happy with it overall." Ritchie is still a junior and will compete in the World Junior Ski Championships in Bansko, Bulgaria in March. He hopes to ski strong and gain a spot for World Cup Finals at Lenzerheide, Switzerland in late March.
Alex Leever—also a University of Denver alumnus—started for the Americans as well, but did not finish first run.
During the 13 competitions, many nations had a chance to shine. Altogether, 10 nations won medals as Austria led the way in the medals table on the strength of five gold medals, one silver and two bronze. Switzerland was close behind with nine total medals, three gold, one silver and five bronze. France and Germany also exceeded expectations with their medal count.
It was also a World Championship filled with many multiple medallists. Mikaela Shiffrin topped all athletes with four total medals, but the list of multiple medalists goes far beyond the American.
On the men's side, earning multiple medals were: Mathieu Faivre (2G), Vincent Kriechmayr (2G), Marco Schwarz (1G, 1B), Alexis Pinturault (1S, 1B), Loic Meillard (2B).
The women's side was equally impressive: Mikaela Shiffrin (1G, 1S, 2 B), Lara Gut-Behrami (2G, 1B), Katharina Liensberger (2G, 1B), Corinne Suter (1G, 1S), Petra Vlhova (2S).
After many retirements at the last edition of the World Championships, this year was a side open two weeks of action, giving many young guns the chance to establish themselves on Alpine Skiing's biggest stage. Athletes like Sebastian Foss-Solevaag, Katharina Lienberger, Marco Schwarz and Mathieu Faivre were unexpected gold medallists, establishing themselves for the future with their strong performances.
It was truly a changing of the guard as not one single World Champion from 2019 defended their title in Cortina.
It was also a completely different picture from Are 2019, where just four athletes managed to earn more than one medal.
The Cortina Local Organising committee persevered through one of the most challenging lead-up to any FIS World Championship with weekly changes to Covid-19 rules and regulations. But the Cortina LOC greeted every challenge with optimism and still hosted extremely memorable World Championships. Even Mother Nature couldn't dampen the Cortina spirit as the full 13 races were able to be staged, despite very difficult weather conditions with too much snow in the first week and too much sun in the second week.
FIS would like to thank the Cortina LOC for their unwavering efforts and hard, the athletes and teams for their hard work and dedication and the fans of our sport for their unwavering support.
The FIS Alpine World Ski Championships 2023 will be held in Courchevel-Meribel (FRA).
Share This Article