First Phase Of Tallington Lakes Ski Centre Development Completed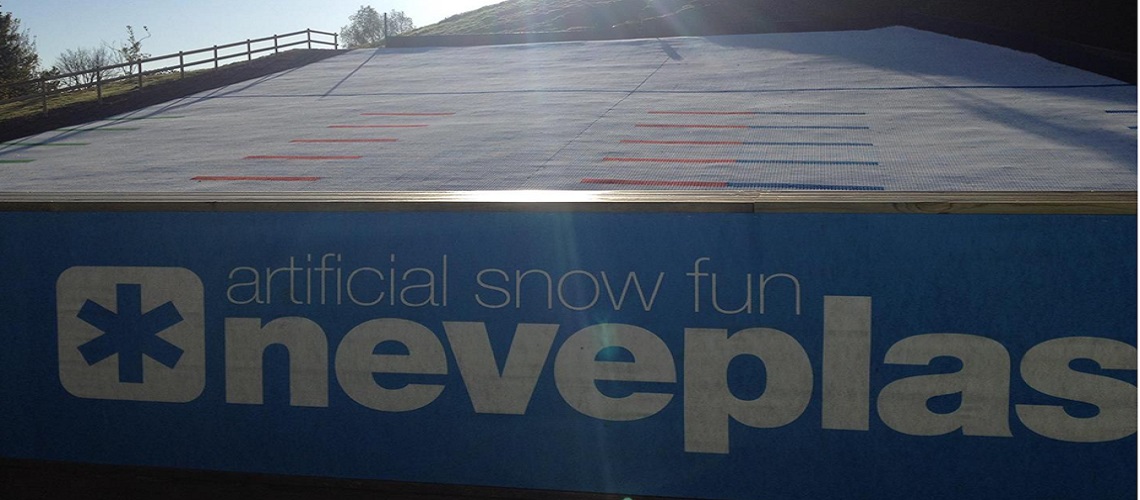 The first phase has been completed of Tallington Lakes Ski & Snowboard Centre development, with a new nursery slope. The nursery slope has been re-shaped and resurfaced with a new artificial surface ready for this winter.
Phase two and three will be completed in 2019; which will see the main slope re-shaped and resurface, followed by a new freestyle area. The 2000 square metre area will have a natural schuss, jump box and slope style features for freestyle skiing and snowboarding.
The new surface is from Italian company Neveplast, which simulates real snow conditions. In fact the company have had the surface certified as "having the same slipperiness as snow".
They say "What we know, is that, those who have been tobogganing recently have been flying down the slope. So much so, that we have installed an 'air fence', similar to that used in speedway racing, to protect the budding skeleton and bobsledge athletes!"
Beginner ski and snowboard lessons have been a huge success too, as those new to the sports are finding the surface great to learn on, because it's so close to the real thing. A British Association of Snowsports Instructors (BASI) instructor commented that, "the new surface will require people to learn the correct technique, which will help them be better skiers (snowboarders) in the mountains". They also said they look forward to skiing on the main slope when that is completed; suggesting it could be one of the fastest slopes in the UK, for its size!
Although situated in one of the flattest part of the UK, they are keen to give people the opportunity to ski or snowboard. Whether that is simply to enjoy the mountains on a winter holiday, or become a snowsports athlete, they hope to help people on their way - especially with many of the GB's top winter sports athletes learning/practicing on artificial slopes!
Lincolnshire has seen success on the slopes in the past, with Jade Etherington, who won medals in downhill skiing in Sochi 2014. Tallington Lakes have some talented young athletes, such as Ollie (Wilson) who is 'shredding' slope style on his snowboard, and Henry (Randall) who just won bronze in the National Schools Alpine Ski Championships.
At the bottom of the slope is a retail shop, which offers boot fitting and equipment servicing. Having correctly fitting boots is essential for a 'pain free' holiday, and to get the best performance out of your skiing/snowboarding. The vast selection of technical clothing will ensure you stay dry, warm and comfortable on the slopes.
Share This Article