First Meeting For FIS Alpine World Ski Championships - Courchevel-Meribel 2023 Held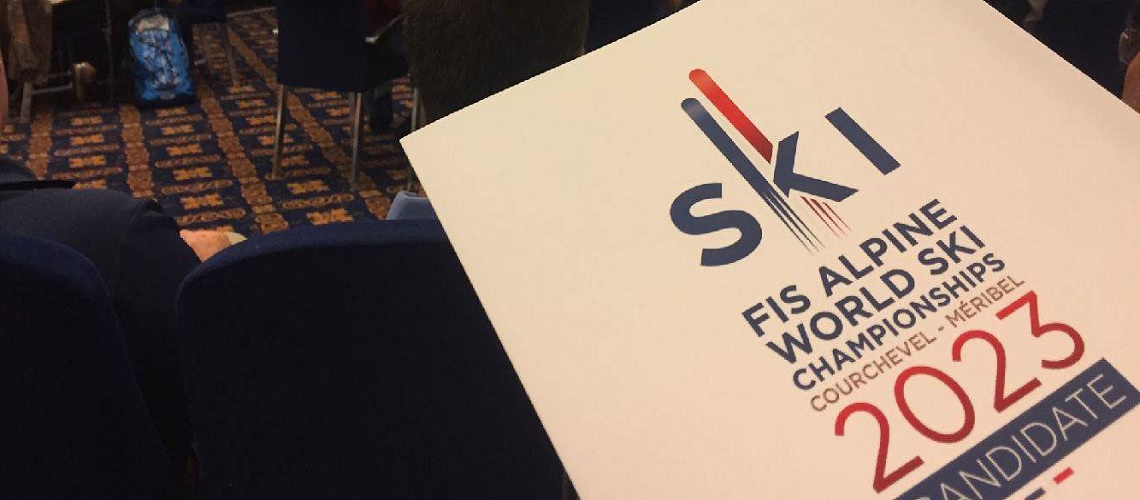 Courchevel-Meribel made its first big step in anticipation of hosting the FIS Alpine World Ski Championships in 2023 when the French resorts welcomed FIS Secretary General Sarah Lewis and FIS Event Director Stefan Huber for a pre-inspection visit. The Courchevel-Meribel 2023 team was led by Michel Vion, President of the French Ski Federation and FIS Council Member.
The meeting focused on the infrastructure and planning in the two towns of Courchevel and Meribel and what will be necessary to organise an unforgettable World Championships in five years' time from a local, national and international perspective.
Alongside, the FIS Alpine men's and ladies technical teams held respective site visits of the two locations to undertake technical inspections of the courses.
As one of the largest ski areas in the world, Courchevel and Meribel offer fantastic opportunities to host competitions. The men's races will take place in Courchevel and the ladies races as well as the individual and team parallel competitions will be staged in Meribel.
Thanks to the size and scope of the two resorts, much of the necessary infrastructure for athletes, teams, media and spectators is already in place to ensure an outstanding world championship experience.
FIS Secretary General Sarah Lewis said: "It is tremendous to see the progress made by the Organisers in Courchevel and Meribel immediately after their election in Costa Navarino. Key facilities planned to enhance the resorts' infrastructure in general are already being constructed and these will also service the Championships at the highest level."
The Courchevel-Meribel 2023 team's next steps are to attend the FIS Technical Committee meetings where they will join the FIS World Championship Organiser's Seminar in addition to gaining first-hand insight at the upcoming World Championships this February in Are (SWE).
Share This Article