Essilorluxottica Publishes Full Year 2022 Financial Results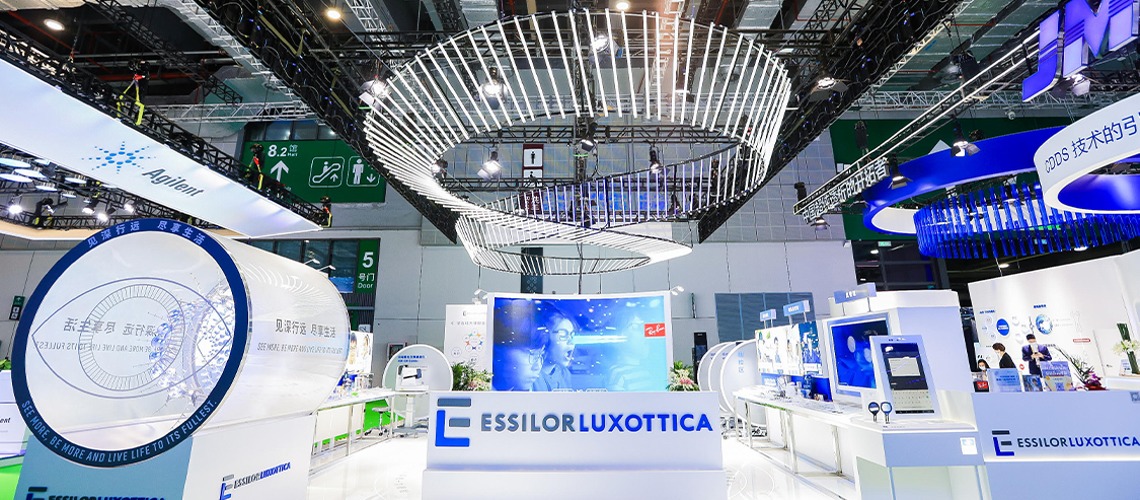 The Board of Directors of EssilorLuxottica met on February 22, 2023 to approve the consolidated financial statements for the year ended December 31, 2022.
Group's sales at Euro 24.5 billion in FY 2022, up 13.9% vs 2021 in comparable3 terms
Adjusted2 operating margin at 16.8% in FY 2022, up 70bps vs pro forma4 FY 2021
Group's comparable-store sales5 up 7.7% in FY 2022, ex-GrandVision outperformed at +9.3%
Investment in capex and M&A to strengthen the business model
Free cash flow6 at Euro 2.26 billion in FY 2022
Dividend proposed at Euro 3.23 per share, up 29% vs FY 2021
Comparable revenue3 up 9.4% in Q4 2022, +3.9% at constant exchange rates1
Appointment of Jean-Luc Biamonti as lead director
These financial statements were audited by the Statutory Auditors whose audit report is in the process of being issued.
Francesco Milleri, Chairman and CEO, and Paul du Saillant, Deputy CEO at EssilorLuxottica commented:
"From record sales of 24.5 billion to groundbreaking product innovations, EssilorLuxottica delivered on the promise of a strong, unified company in 2022. Our late Chairman, Leonardo Del Vecchio, would have been proud to see the new heights we reached in every geography and the growing bonds between our people and customers. It is with these deep connections in mind that our thoughts today go to our employees and partners in Turkey, and all those impacted by the devastating earthquakes in Turkey and Syria.
In 2022, we strengthened our open, collaborative business model, while completing important acquisitions such as Walman in North America and Shamir in Israel, and continuing to invest in quality eyecare and eyewear for the benefit of the entire market. At the same time, we continued to showcase our unique innovation capability, through new sustainable collections and the ongoing deployment of new lens products and categories.
In the face of ongoing macroeconomic uncertainties, we remained focused on our strategic levers: the vertical integration of our business, the embedding of big data in any corporate decision, our global footprint, and the deployment of our sustainability program Eyes on the Planet. In 2022, we also confirmed our long-term commitment to our mission by launching the largest vision care foundation in the world. All these key factors, combined with our nearly 200,000 talented employees, will enable us to achieve continued growth in the years ahead."
Share This Article